Background info:

The minder smart watch was the product i created for my Year 12 Design and technology major work (2017 -- now). Design and Technology is a subject in the Australian HSC (higher school certificate), and a major part of the subject is creating and developing a major work which can either be a product, system or an environment. This project must solve a problem and can either be an innovation of an existing product or an entirely new idea.
Due to the busy nature of my final year at high school I did not have time to record my progress on hackaday. However all of my progress was recorded in a folio (18000 words) which is a major component of the design and technology major project.  
Therefore my project logs will reflect the information in my folio. 
I have uploaded my folio to the 'files' section of this project, please check it out as it is very detailed and contains a lot of information about the Minder project. 
Project recognition:
My project has been recognised outside of my school. My watch was chosen as the top project in the state of New South Wales, and was showcased in both the national art gallery and national science museum (Powerhouse museum) in the annual Shape 2017 exhibition. 
Now that high school is finished I would like to make my project open source and share it with the world!

Time plan:
The following is a time plan of the different tasks that I achieved throughout the course of the year. Each of the 'activities' were criteria that i had to fulfill as per the marking criteria of the HSC design and technology subject.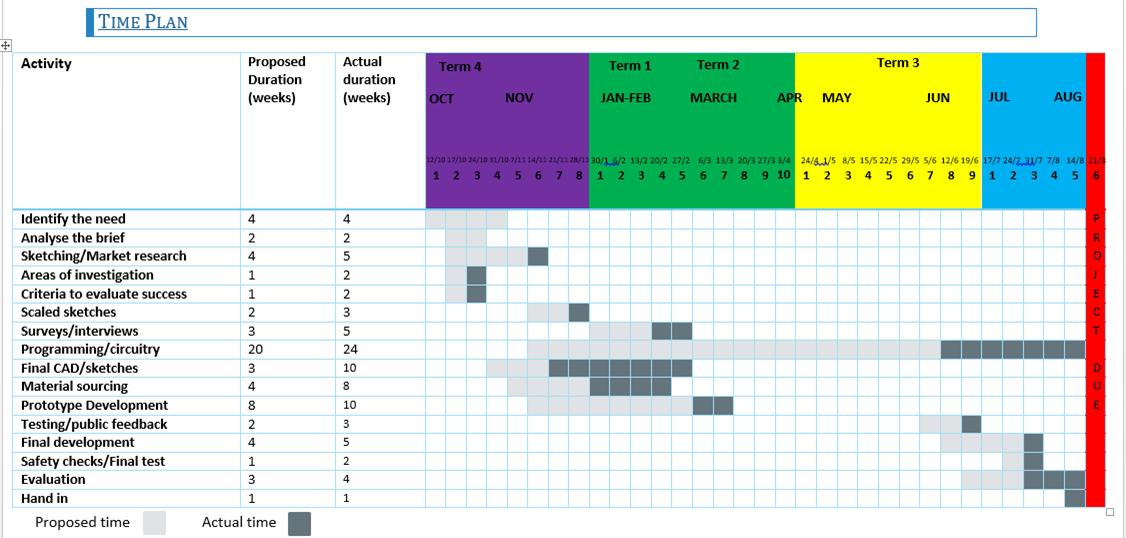 Future/Present status:
Minder is by no means a complete project. By making my material open source I would like to further develop the project and enable others to both create their own watches and improve on my design. The hackaday 2018 prize is a great opportunity for such a collaboration and I would love to see my project grow even bigger than I initially anticipated. :D