The final design incorporated a curved rectangular shape whilst still using all of the same electronics mentioned in the initial design.  This shape aims to improve comfort and also improve on the aesthetical qualities of the watch. The previous design lacked on comfort since its sharp rectangular edges cut into the wrist, this design will solve this problem. This design also incorporates new features including; 
- Slots for 'status' LEDS which will showcase the battery level of the watch and the heart rate of the user.
- Extended section for the heart rate sensor which will press up against the wrist to maintain skin contact and thus allow for accurate readings.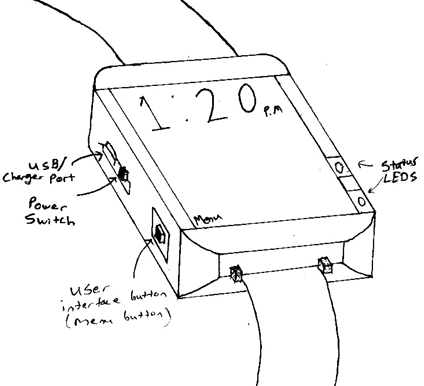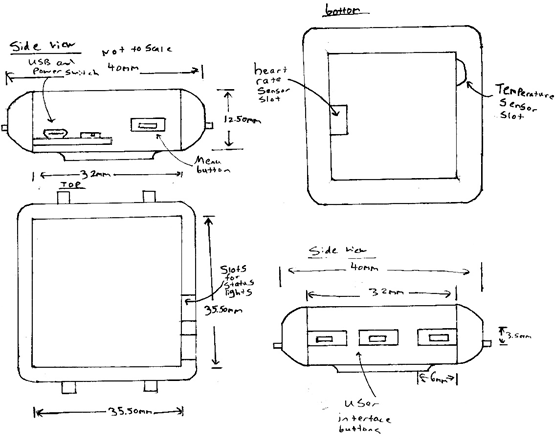 Design features and CAD: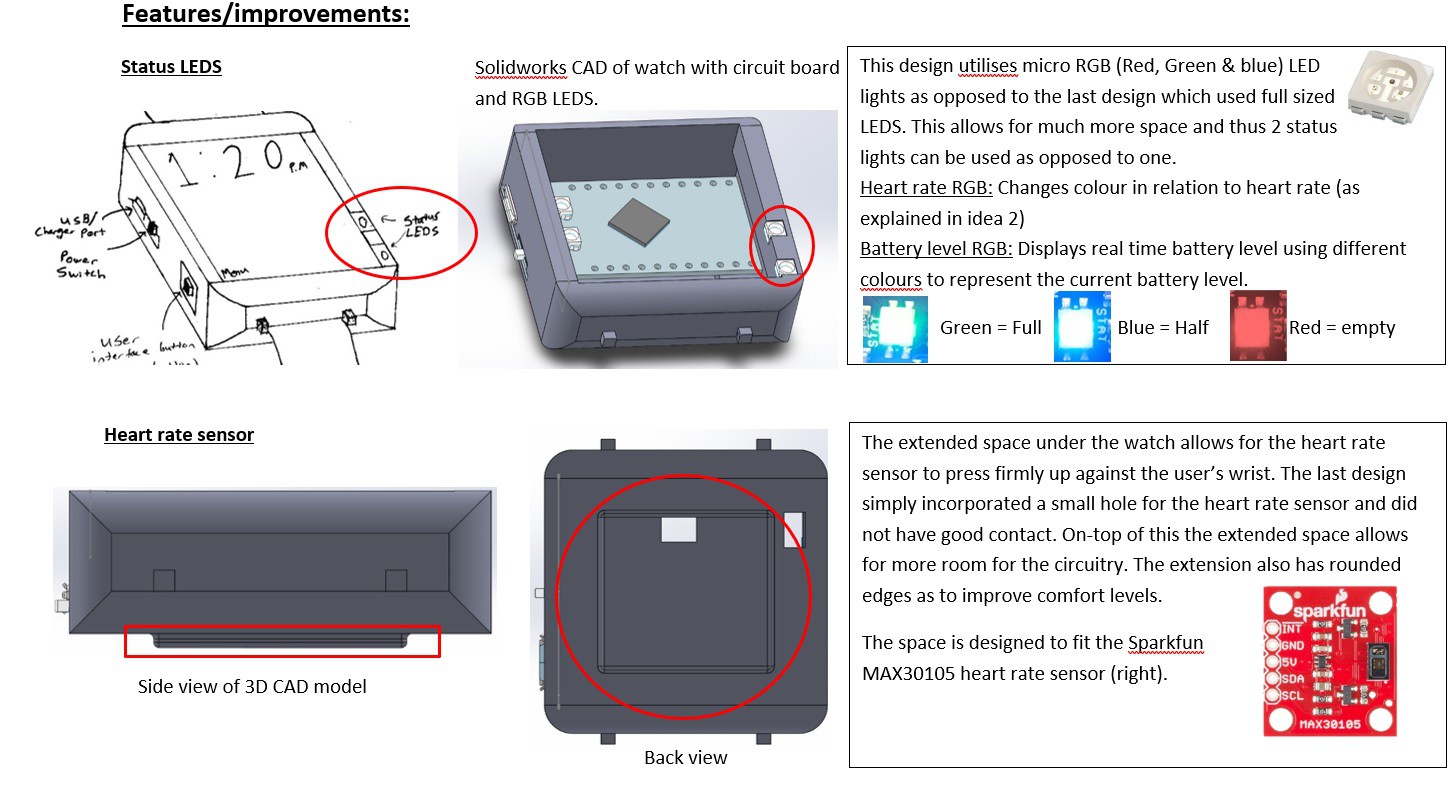 Isometric CAD drawings: