Taking a total of about 24 hours of print time, the rest of the box has been printed: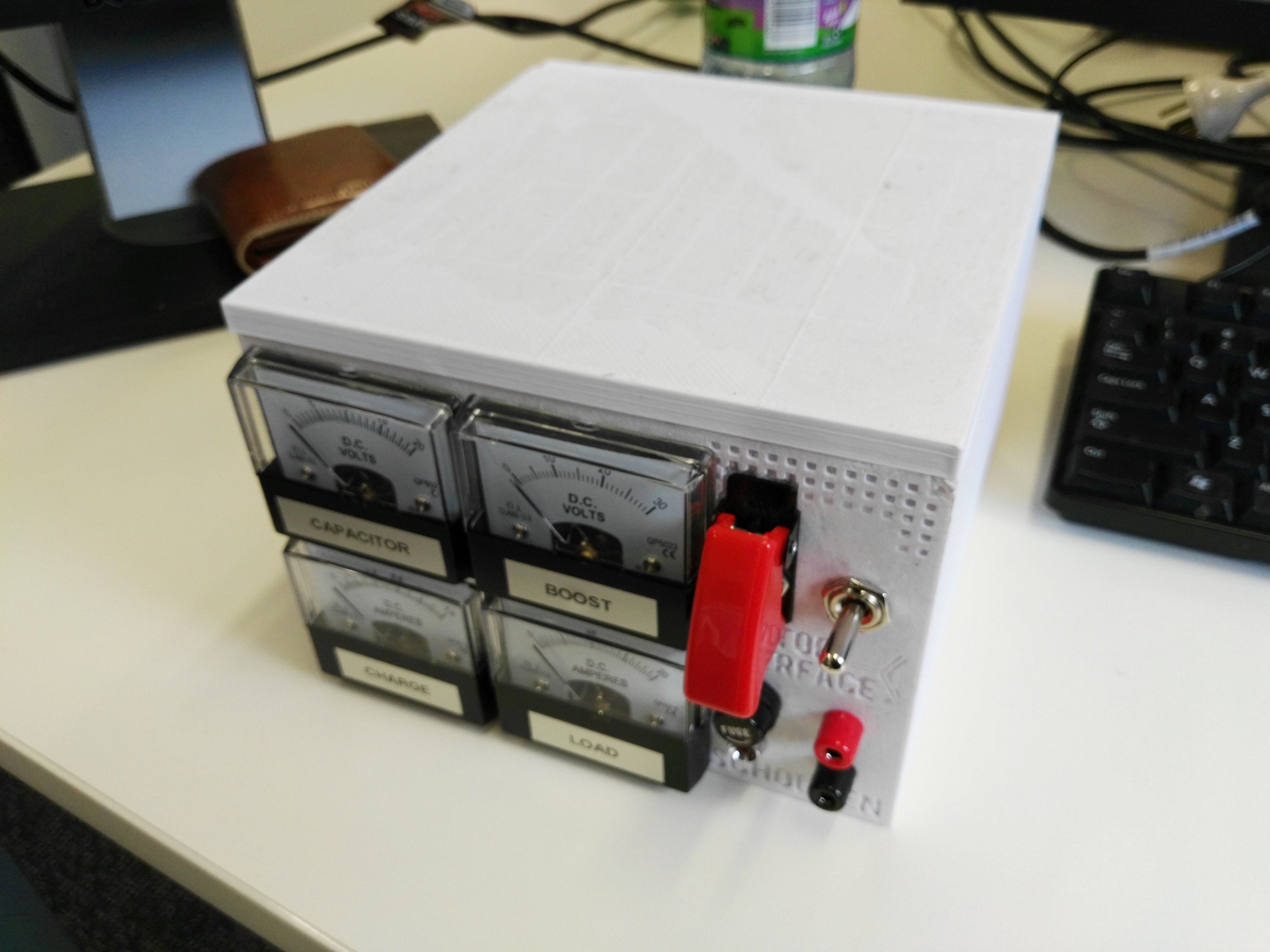 Nothing has been electrically connected yet and it's not going to win any award for energy-to-weight ratios: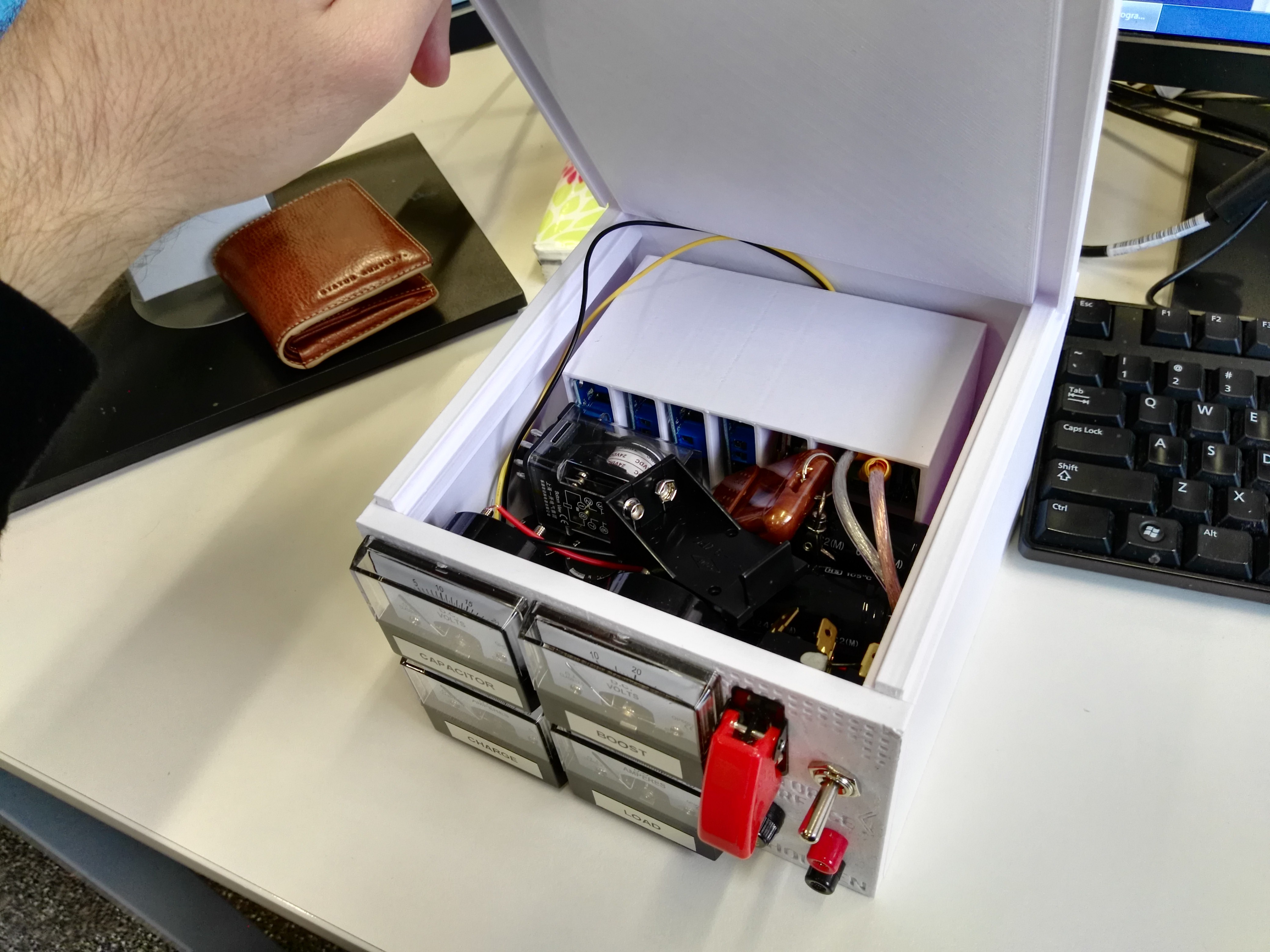 The top lid:
The "bookshelf" where all of the module boards are stored: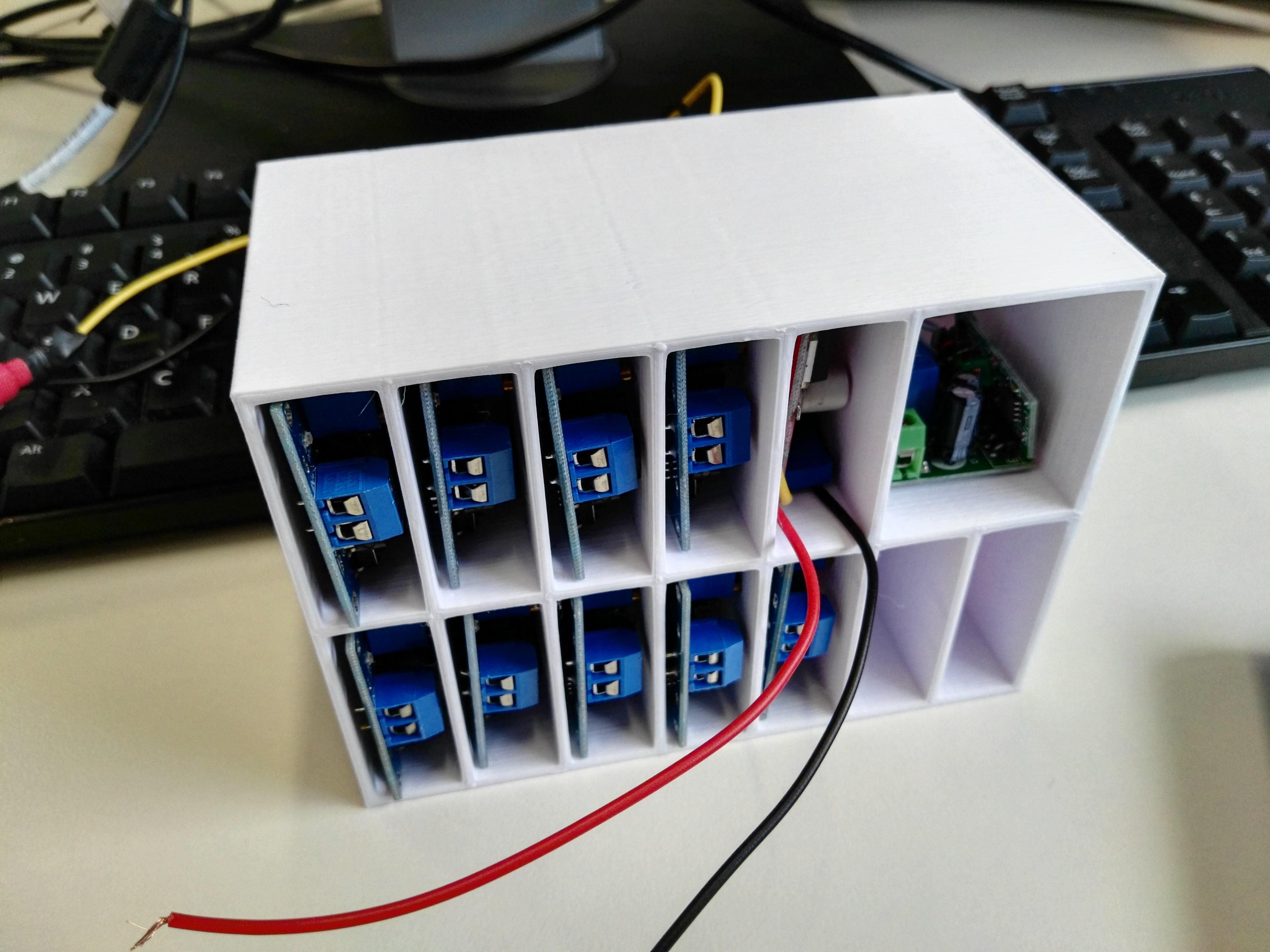 Where the bookshelf lives: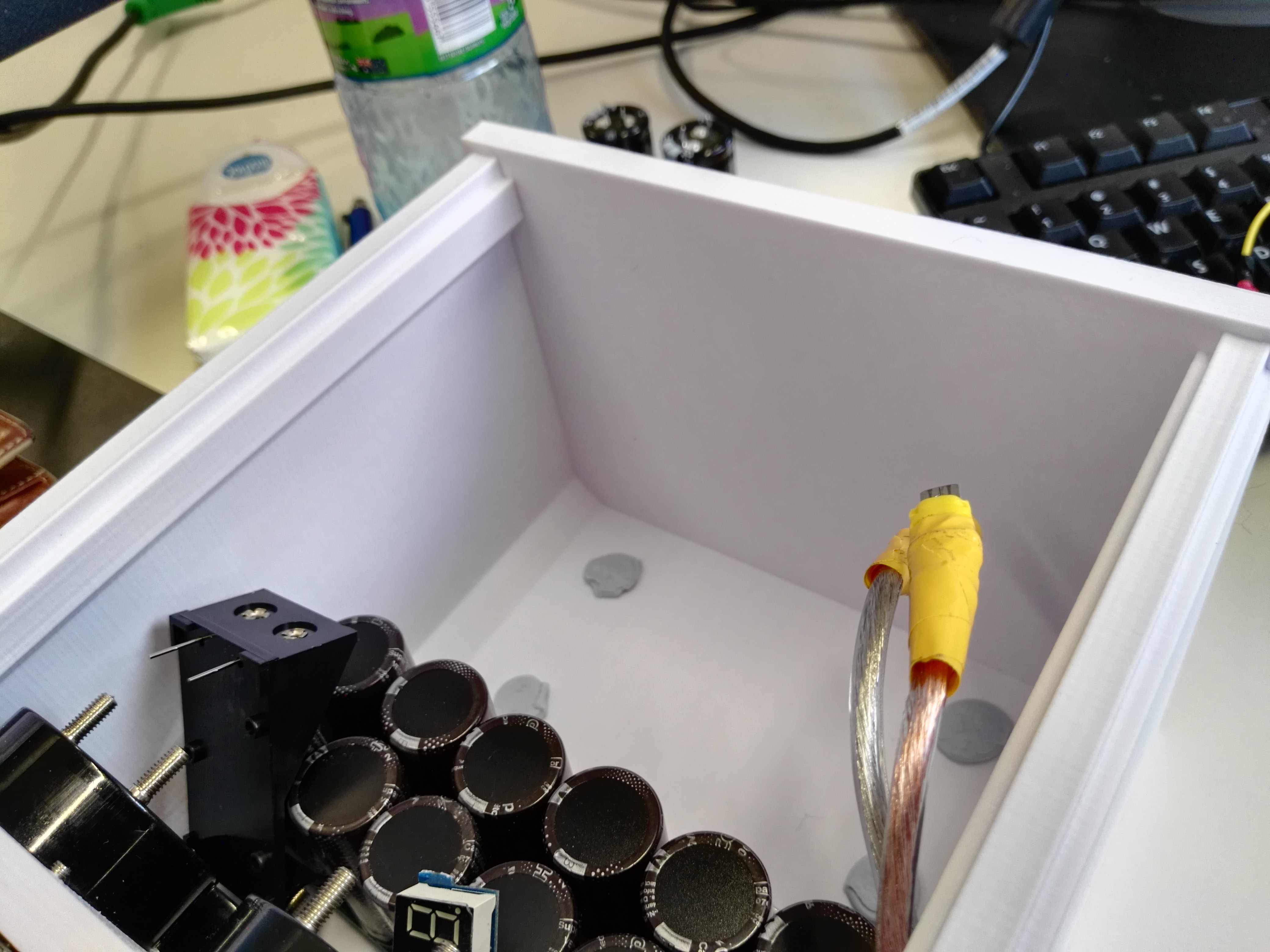 Any a nice close up of the newly labelled front panel: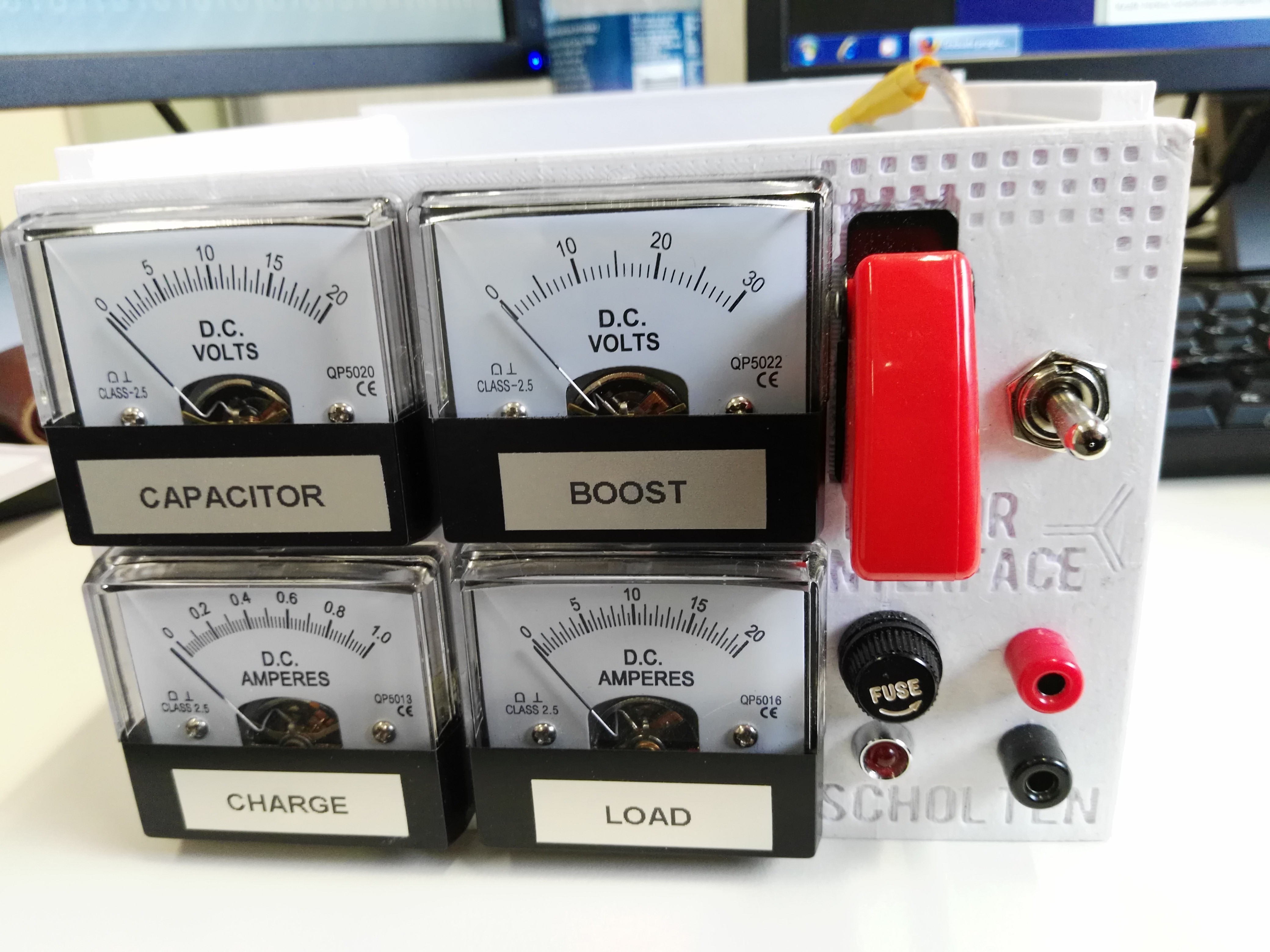 Something unexpected did occur though. Out of the 11 boost converters I had available, two of them did not function at all. As a result I've ordered another 4 from eBay (E.T.A. 1.5 weeks).
I also managed to find an old bicycle that would do nicely with a cheap electric conversion.

Not much else this week!

Soon I hope to start finding the best way to harvest energy from the DC-link of a brushless motor controller, forcing it to pass generated power back from the motor.