Other PCB Candidates
Over the last few months, I had gone through 3 PCB designs. The hardware debugging is mostly done.
I am waiting for a "final" PCB design. There will be 15 tactile buttons, 4 units of 3 digit 7 segment LED display modules, and powered by one AAA 1.5V cell.
The design is focus on the following factors:
Pocket size - smaller footprint, fewer buttons, single battery.
Standalone sustained operation - battery power, AAA instead of coin cell.
Simple construction - few and common components. 
This one turned out to be too big to fit in a shirt pocket. Also it is not battery powered.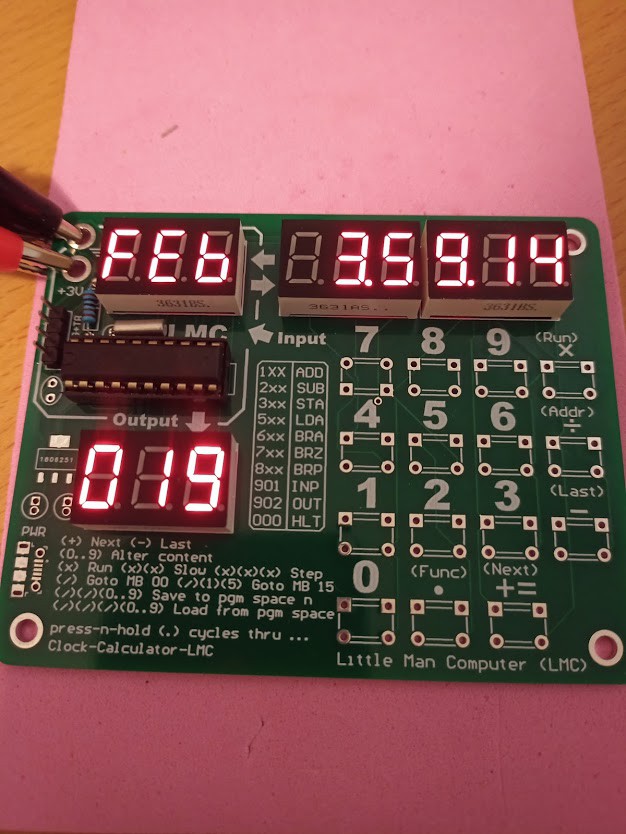 This design has 2 x AAA battery for power. Overall it is too large.
This design is small and compact and USB powered. I had order another PCB powered by 1 x AAA cell. Hopefully that will be the final design.