you can save water and have fun too...
unless of course you shower to the 8 symphoiny of betoven... jajaja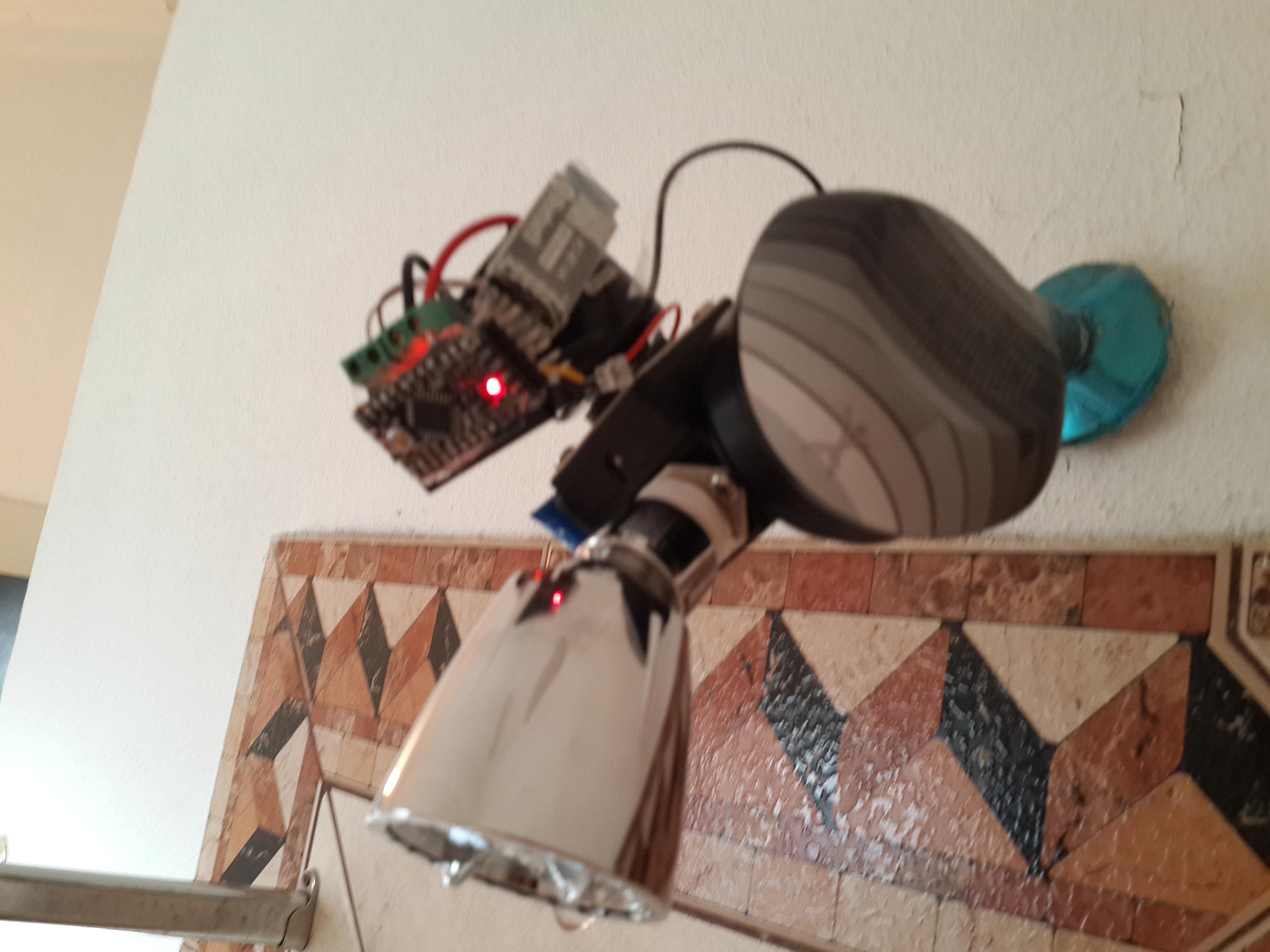 ShowerBeats is mainly composed of an arduino pro mini, a BLE 4.0 unit, a dual motor Driver carrier, a bluetooth 3.0 speaker module a 5 watt speaker a 1000 mah Lipobattery, two 5F 5v supercapacitor, a DC water generator (motor), a 5V DC-DC step-up/Step-down converter, an a latching Solenoid normally closed valve.
one of the main challenges of ShowerBeats was making it self powered since taking the battery off the unit for recharging proved impractical for the user, so water flow energy harvesting was tested as a viable solution. This proved impractical using normal lipo or lion batteries and charging mechanisms due to the short amount of time for recharge event (aprox 5-15 minutes per shower) so an alternative energy storage system was tested, super-capacitors charged fast enough but resulted in very limited charged stored for a full 5Watt Speaker to function properly during showering time, a hybrid system proved effective enough to make the speaker system work via the lipo battery while supercapcitors store surplus energy through harvesting from the waterflow which then is passed on to the lipo.
to use the least amount of energy during the long IDLE time between showers low power libraries for the 8 bit MCU were implemented as well as a dual communication system consisting on a ultra low power BLE module for serial command reception and an normal Bluetooth module witch is only turned on after water starts flowing for music streaming were selected, also a 4V DC latching solenoid valve was put in place to control water flow.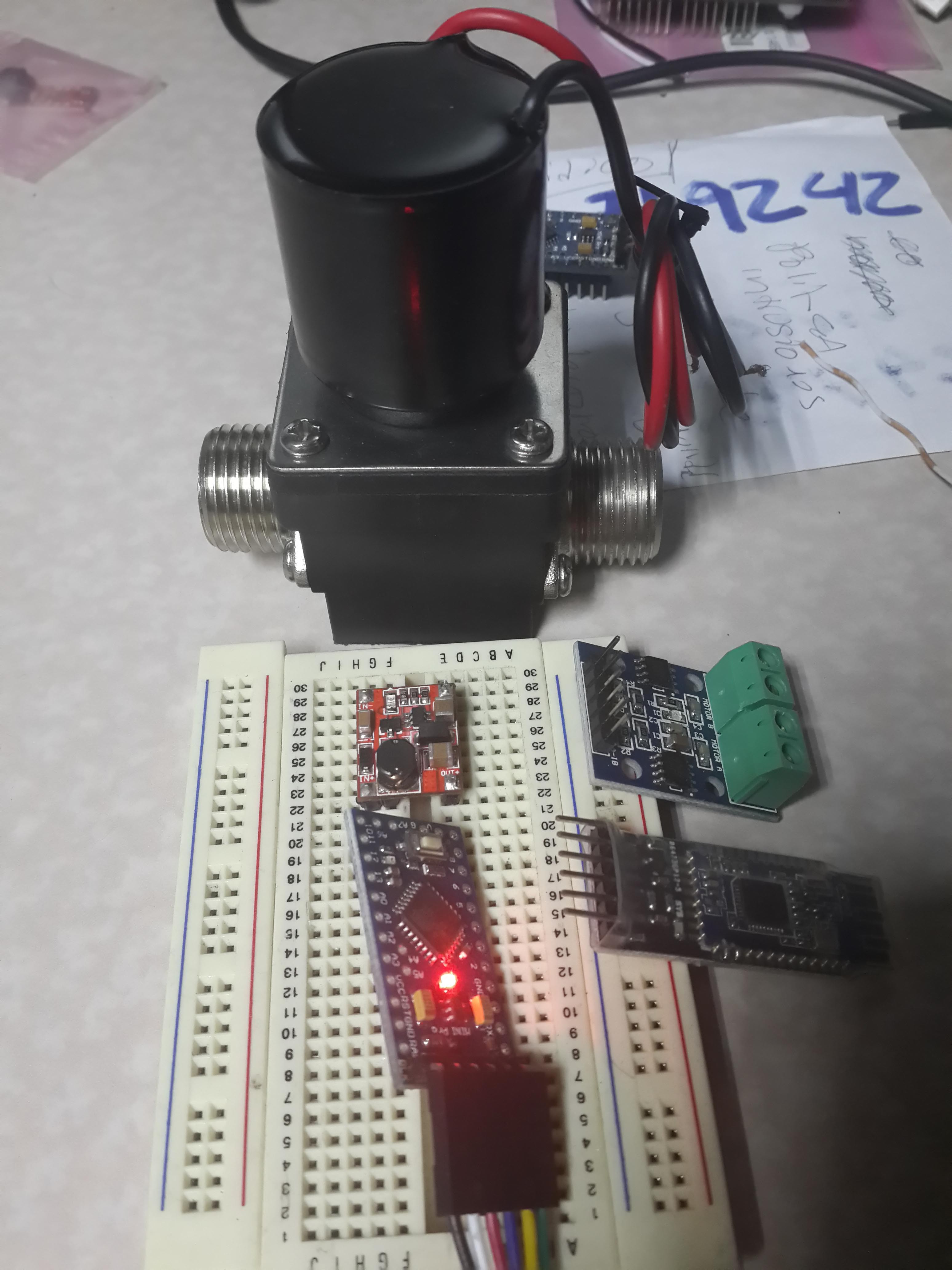 Cost has also been an issue since latching solenoids take a lot of it, to make it more accessible we have been trying to reduce this by making the whole system 3d Printable. but trials have not started mainly to the lack of 3d printers available in my country (Guatemala).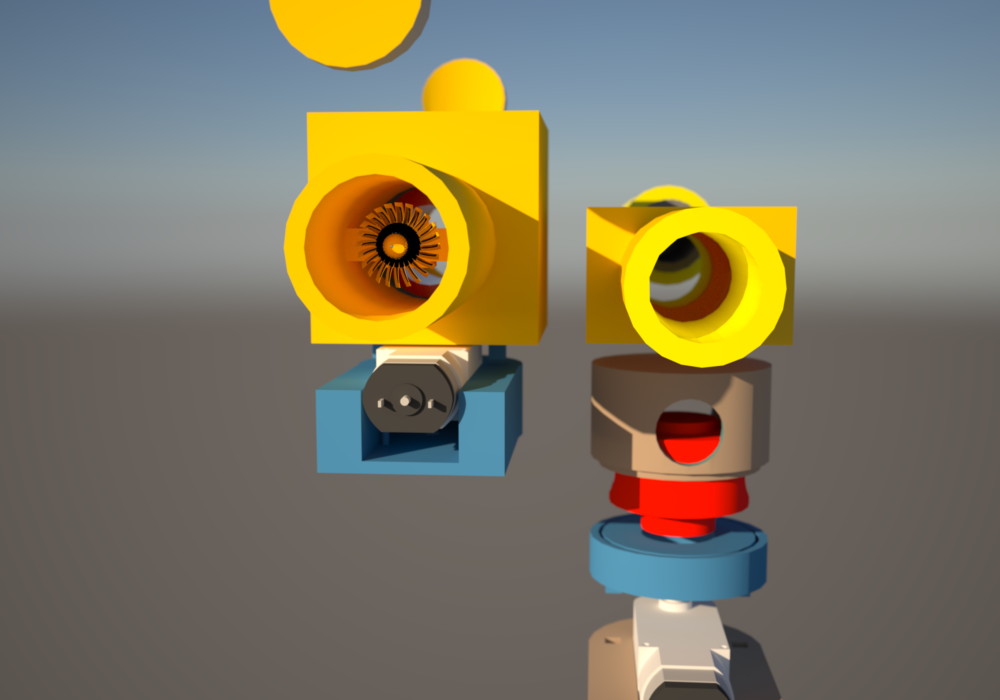 we have devoted our self in the last weeks to develop a GUI for users that's simple and that doesn't require us to develop a media player, instead and since everybody now has its own preferred stream service set, we have made the app a kind of a launcher app in witch you select what music app is launched for media to play.