Initially I  was working to reverse engineer the interface for the optical trackpad/joystick/navigation buttons used on a number of blackberry phones. 
These modules are essentially tiny cameras with built in logic to determine the frame-by-frame differences of the surface being tracked, usually a fingertip, but a tongue should work as well. 
I purchased modules from two different phone models, but they turned out to use completely different internal tracking modules.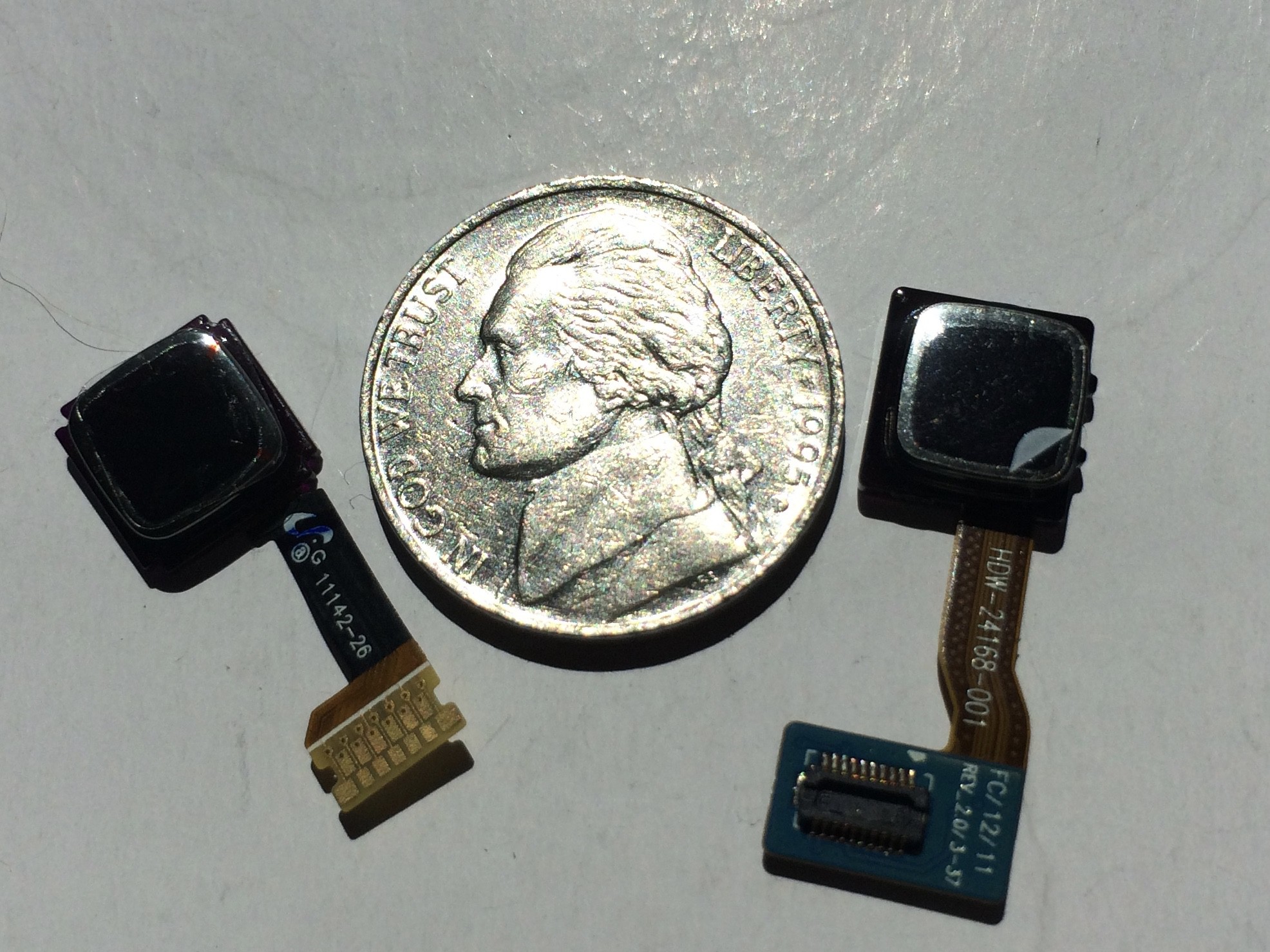 While researching these sensors I found a new sensor made by PixArt Imaging intended for surface tracking applications. (It is also used as the filament tracker on new Prusa printers)