The Box was laser cut from a web service in the UK, I used red mahogany wood stain (only one poorly applied coat in the photo) to darken the wood from it's almost white state when it arrived. There are no interlocking tabs and simple wood glue was used to hold it together.
The VFD is a 96x8 matrix VFD which was salvaged from an old gambling machine. In theory there is a direct graphics mode but I haven't got it working yet.
The main control board is a Spark Core (The "WiFi Arduino") so that I could make the clock wireless.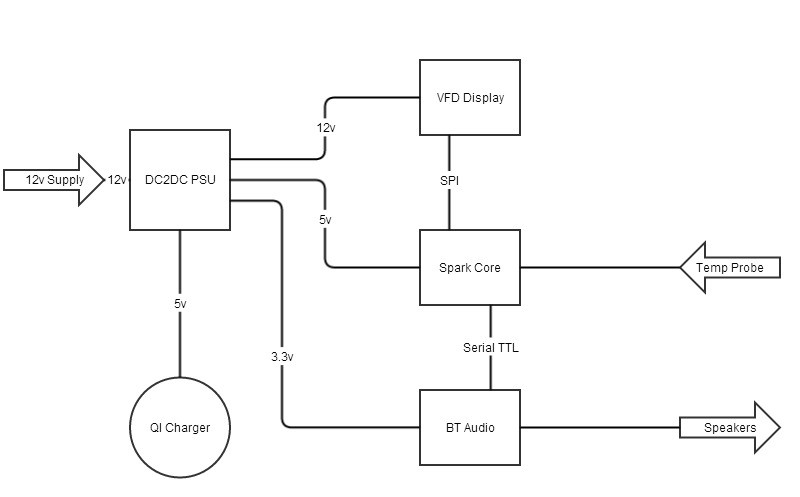 Power is via a normal 12v supply which goes into a dc2dc board. This provides a nice clean 5v supply and also has a 3.3v LDO which powers the Bluetooth audio module. The amp is onboard (and low power).
The 5v feed also goes to the QI charging module which is glued to the inside of the lid of the clock. I can charge the phone simply by placing it on top now.