One of our team members, Caleb Avery, had the idea for a portable and foldable seat that could collapse into a small space. This idea came to him last spring when unfolding a cardboard box!
We are able to build all of our designs using our university's brand new machine shop. As exciting as some of the machines are, we are only using SIMPLE tools to build our prototypes, because those are the tools available in Uganda.
Here is Mei-Li, our team leader, showing us the third iteration of this design!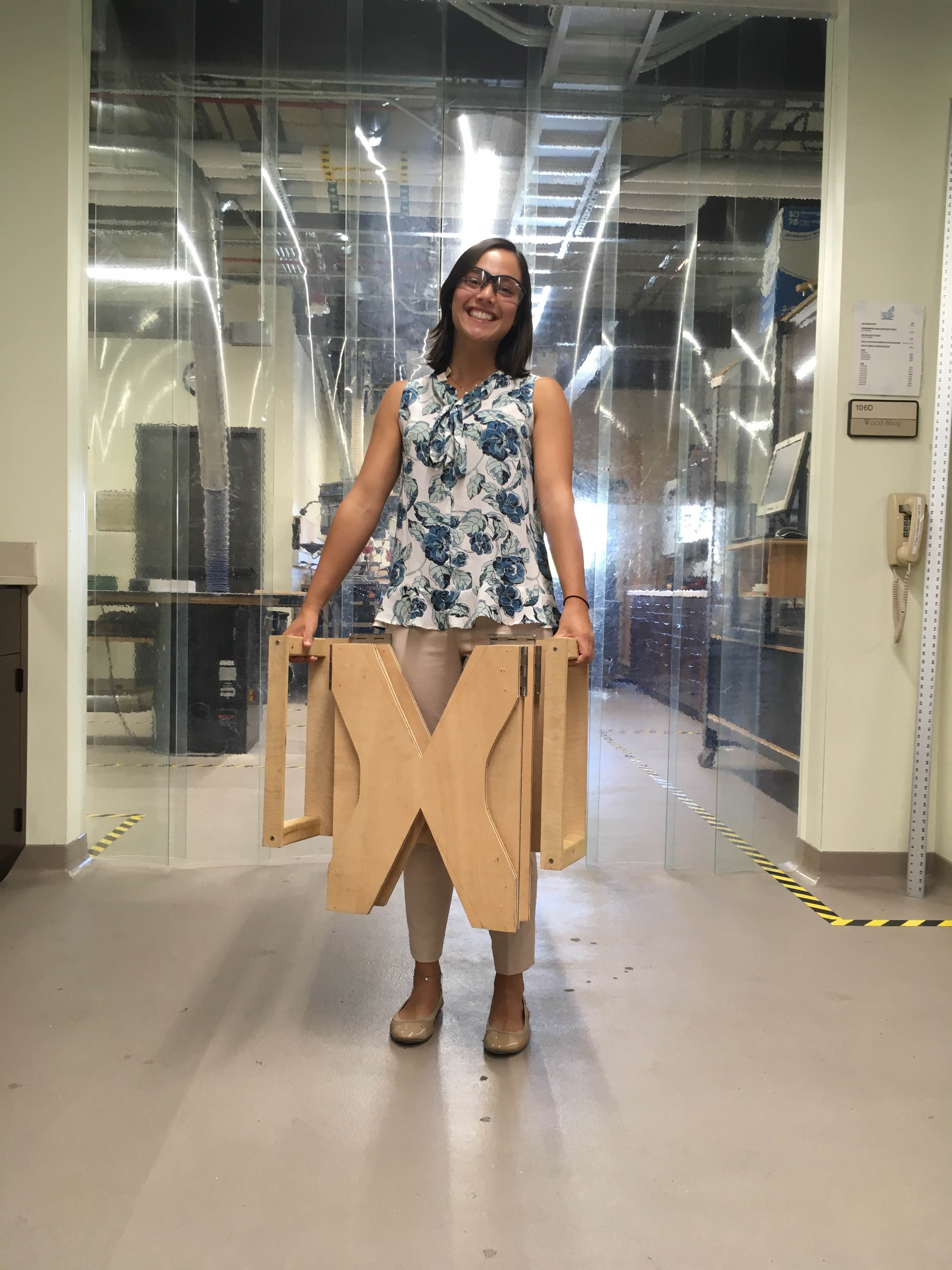 Thanks for reading!
-SSBL