Great news!
We have two new students coming from Agago and Oyam districts in Northern Uganda to attend vocational school at Ave Maria. Ave Maria is a private school in Lira, Uganda, that will train these individuals in carpentry and metalworking so that they can successfully produce the Simple Seat. Our contact, Margaret Orech, will be identifying more individuals to begin this training soon. So stay updated!
Here is a photo our team took when we sat in on a sewing class last January:
And our team collaborating with the Director of Ave Maria as we demonstrate our prototypes that we brought with us: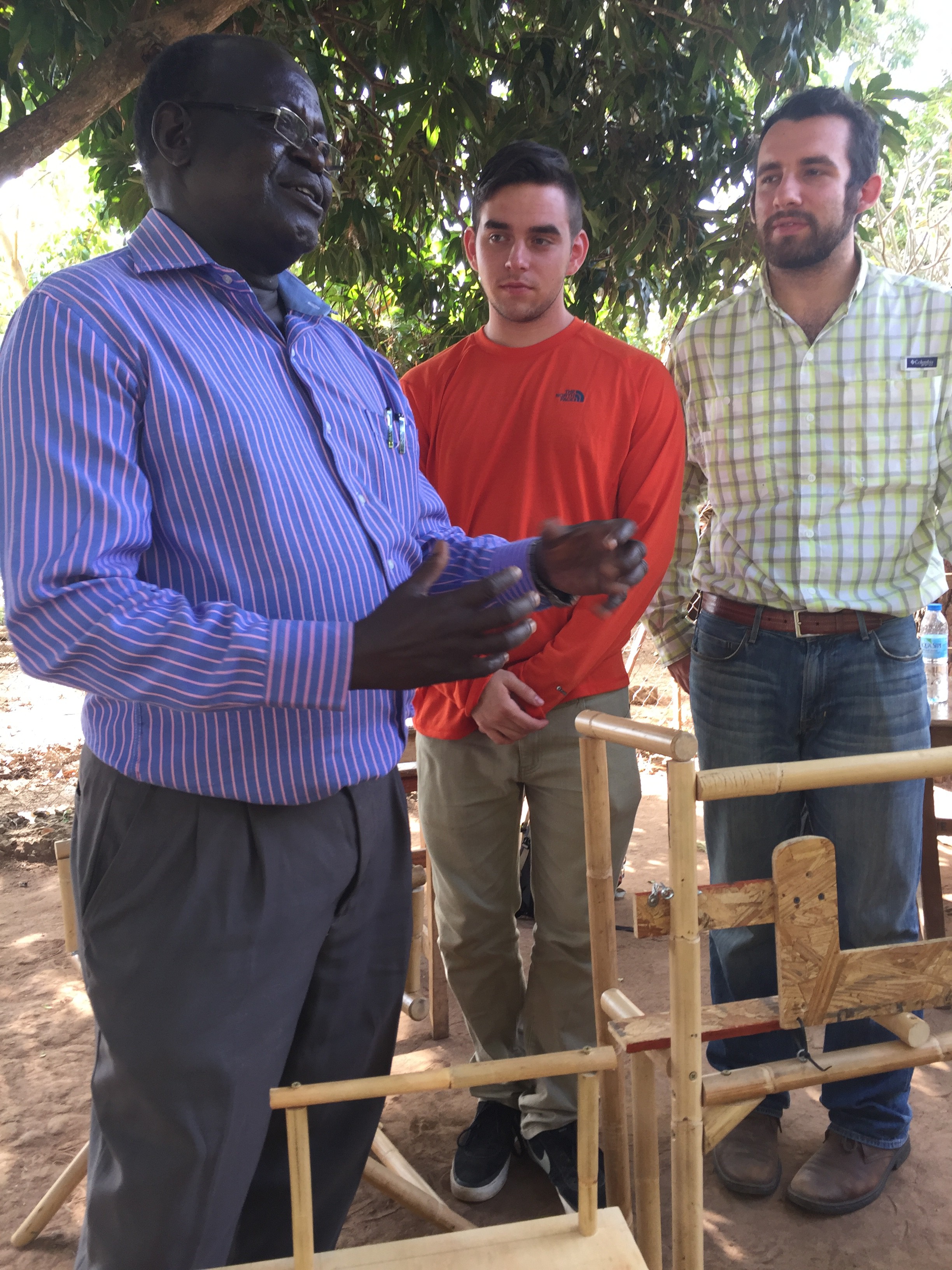 We are very excited about the upcoming month as more students begin school!
-SSBL