A requirement of TheHackadayPrize Semifinals is to post concept art for the productized look and feel of the project.
The initial release of LoFi is primarily aimed at the hacker and electronic enthusiast community. Therefore, the first official product would likely be a starter kit.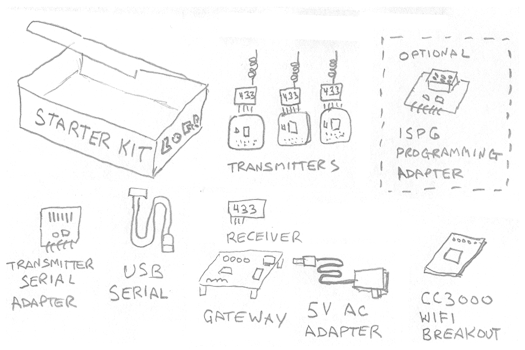 The starter kit would include all of the parts needed to set up an entire system. A reduced starter kit could drop the AC adapter and WiFi board, for customers that only want to connect to a PC. A deluxe starter kit could include a variety sensors and a precision calibration board.
TURN-KEY PRODUCT
Some people prefer to avoid handling the electronics or providing their own cases (even if only fished from the recycling bin). For those customers, an injection molded case prepopulated with light and tilt sensors would be preferable.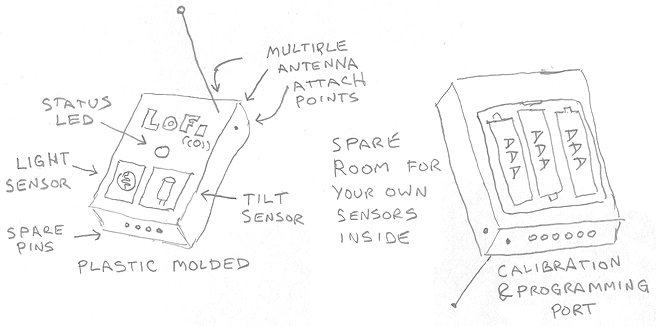 The produce would take three AAA batteries to provide a long lifespan. A less expensive edition might exclude the spare pins and programming port.
TINY TURN-KEY PRODUCT
As you can see in an earlier post, LoFi fits nicely in space spaces and can operate only a single coin cell. However, it can be tedious hand-wiring a small device. Therefore, it would be awesome for someone to manufacturer LoFi in a coin-cell sized case.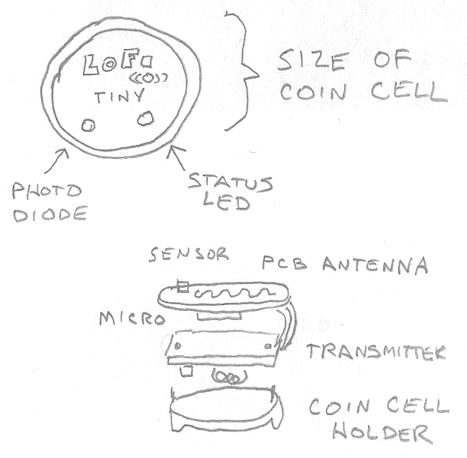 This would allow anyone to use LoFi in small spaces.