The boat was launched on 8th July, 2019 at 20:46 GMT. So far, so good! You can track it on the map:
It's also reporting plenty of data which you can see by hovering your mouse over any green dot (or by touching it).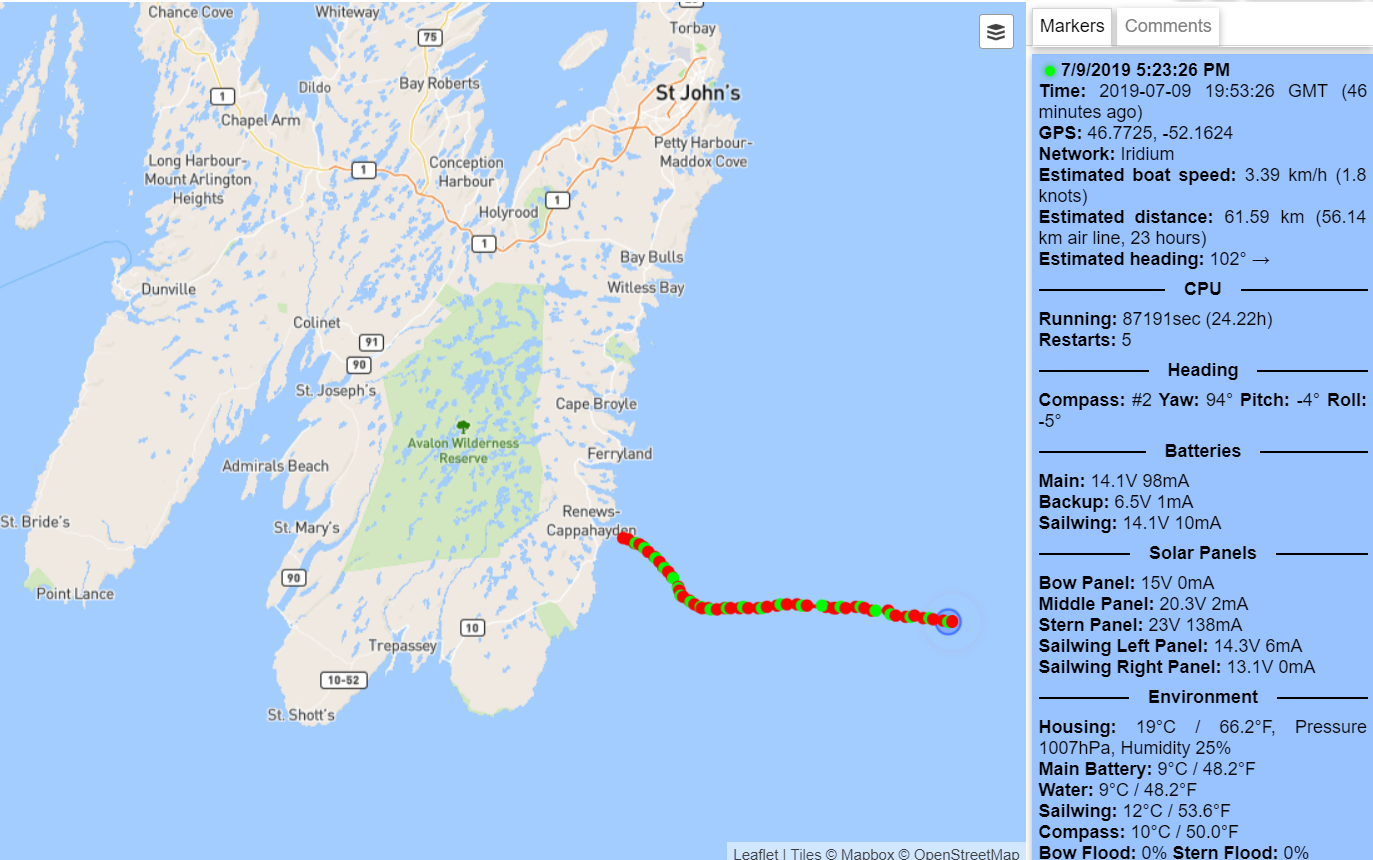 The boat is sailing to the first waypoint 46.75N, 47W that lies on the start line defined by the Microtransat Challenge rules. Now it gets slightly drifted to the south, but it will turn at some point in order to get to the waypoint.

The destination point is 48N, 13W and then it would head to Brest, France.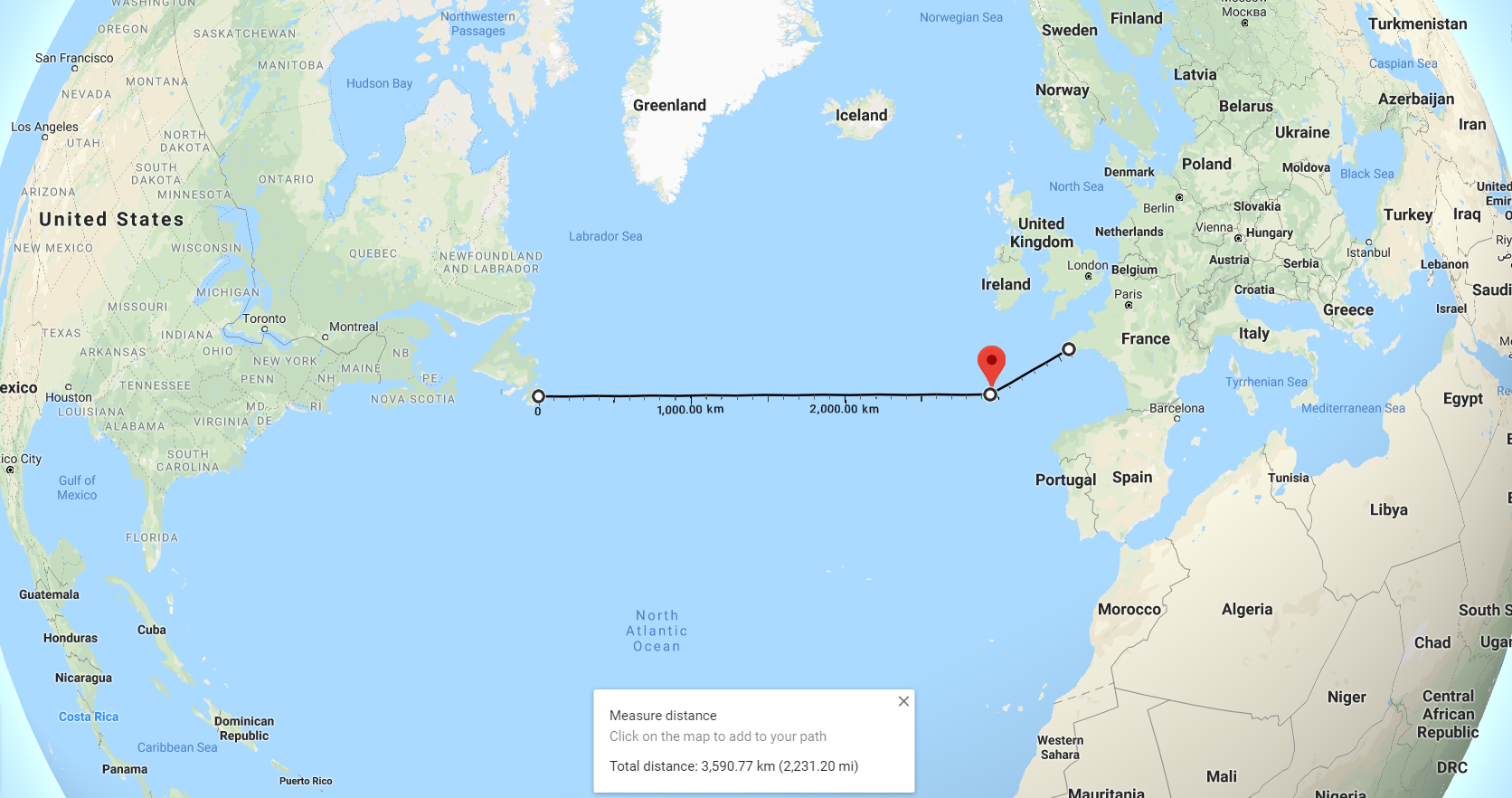 I will publish the design files and source code in the next days.