For our first experimental round, the box was loaded with treats and catnip.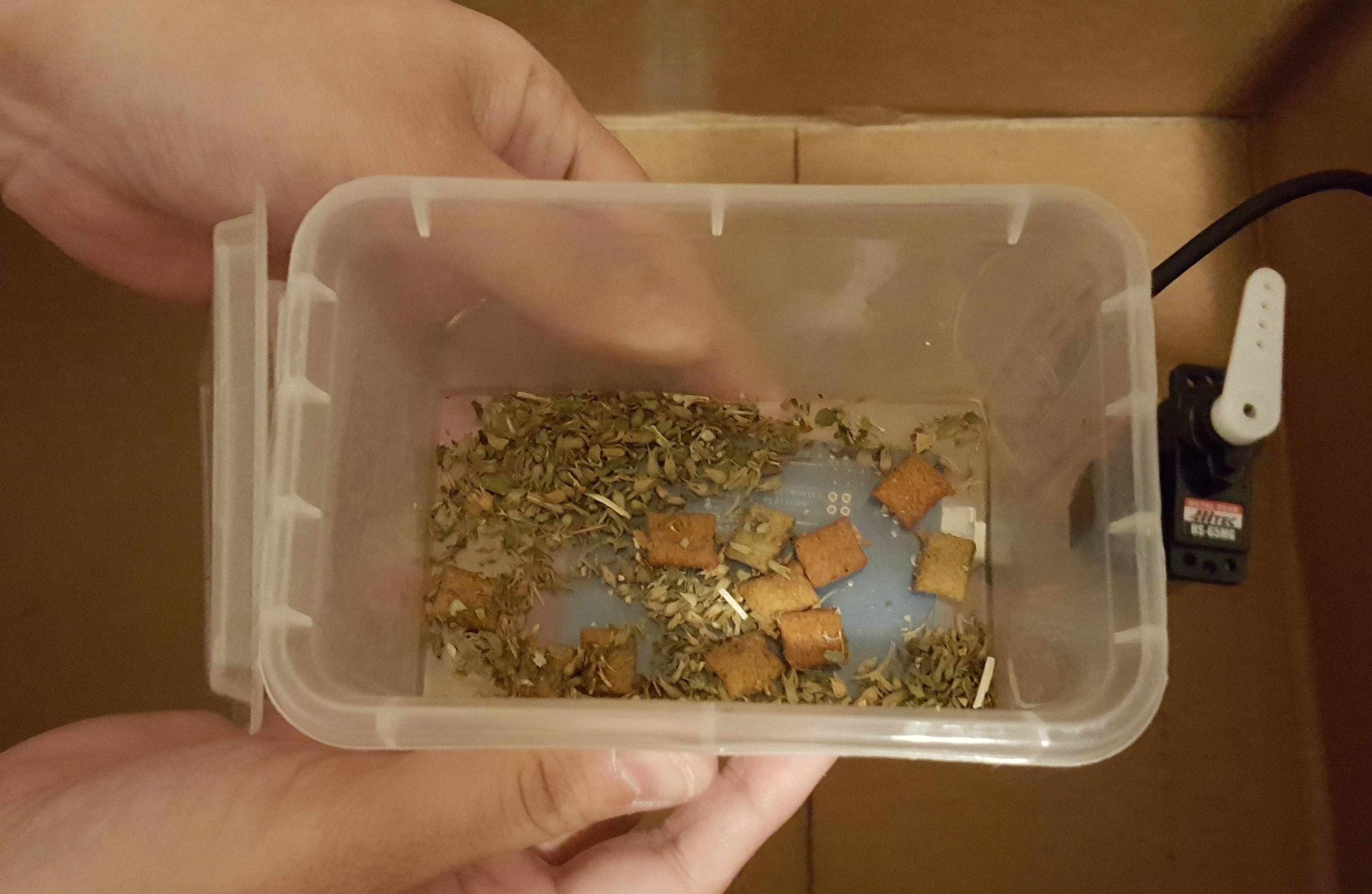 The treat box was then securely attached to the cat enclosure with packaging tape. Cat A, AkA Maev, was then loaded into the box under the watchful eye of Cat B, aka Cloud.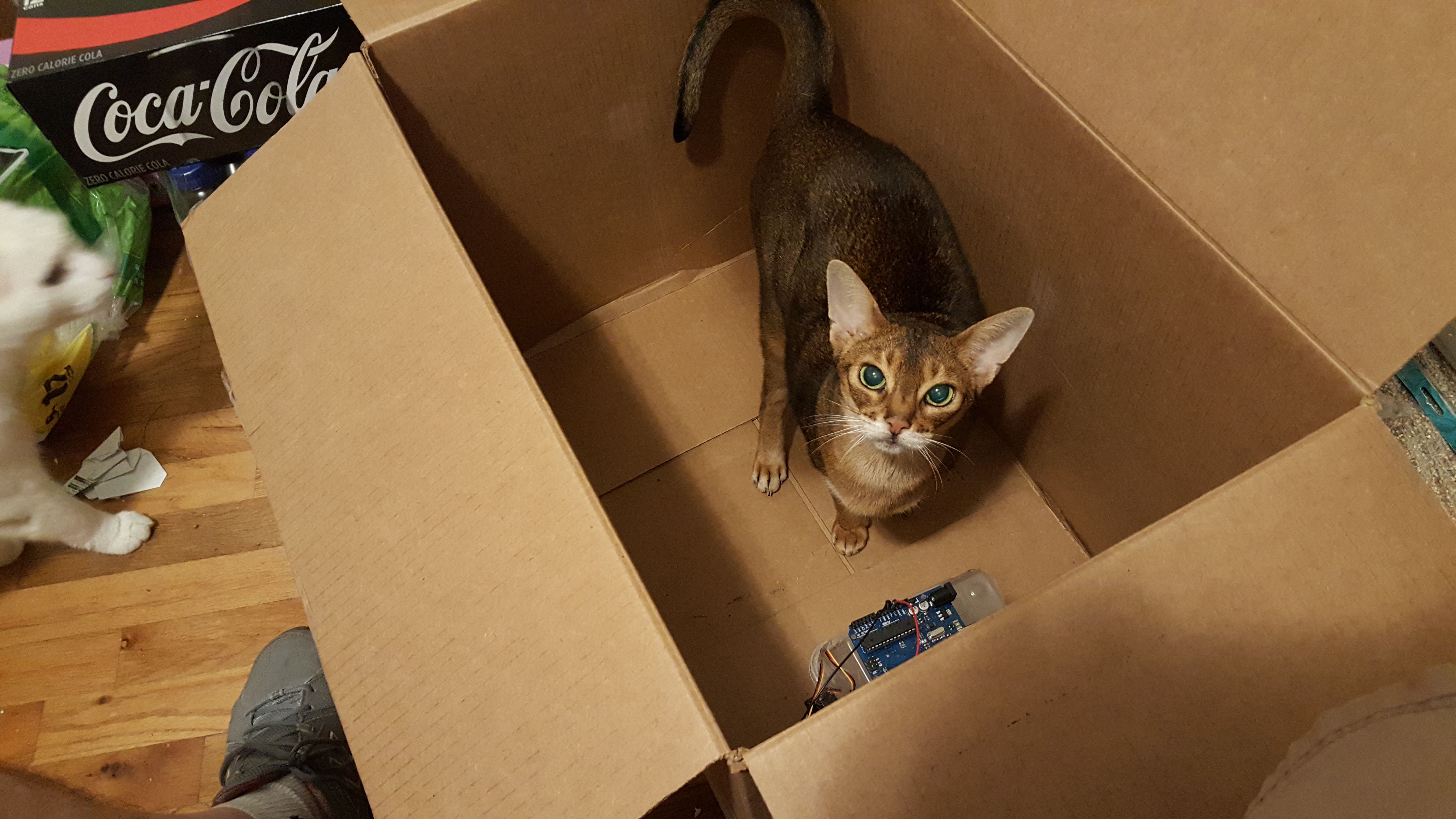 The box was then closed, and the experiment commanded to start from the connected PC. After 30 seconds, the box was opened.
Maev definitely looked like a sad cat. Examining the treat box showed that it had not opened.