For this run, Cat B, aka Cloud was the test subject.
(If you like the photos in this project log, you can check them out in the project gallery. Hackaday.io will automatically add any project log photos to the gallery.)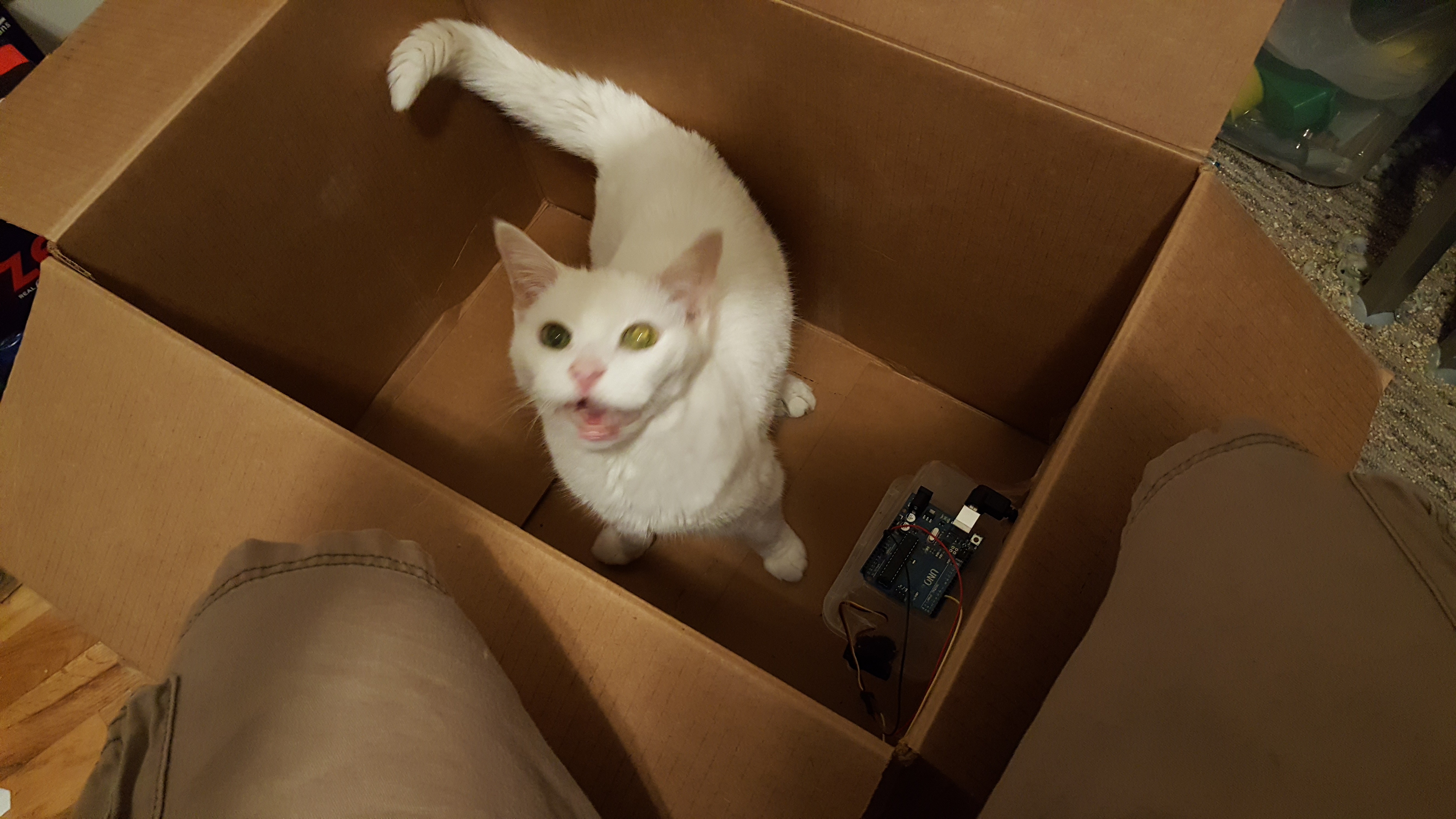 The treat box was still loaded from the last run, so the Arduino was commanded to run the experiment again. The experimenters left the room and returned 30 seconds later.
When the enclosure box was opened we found this: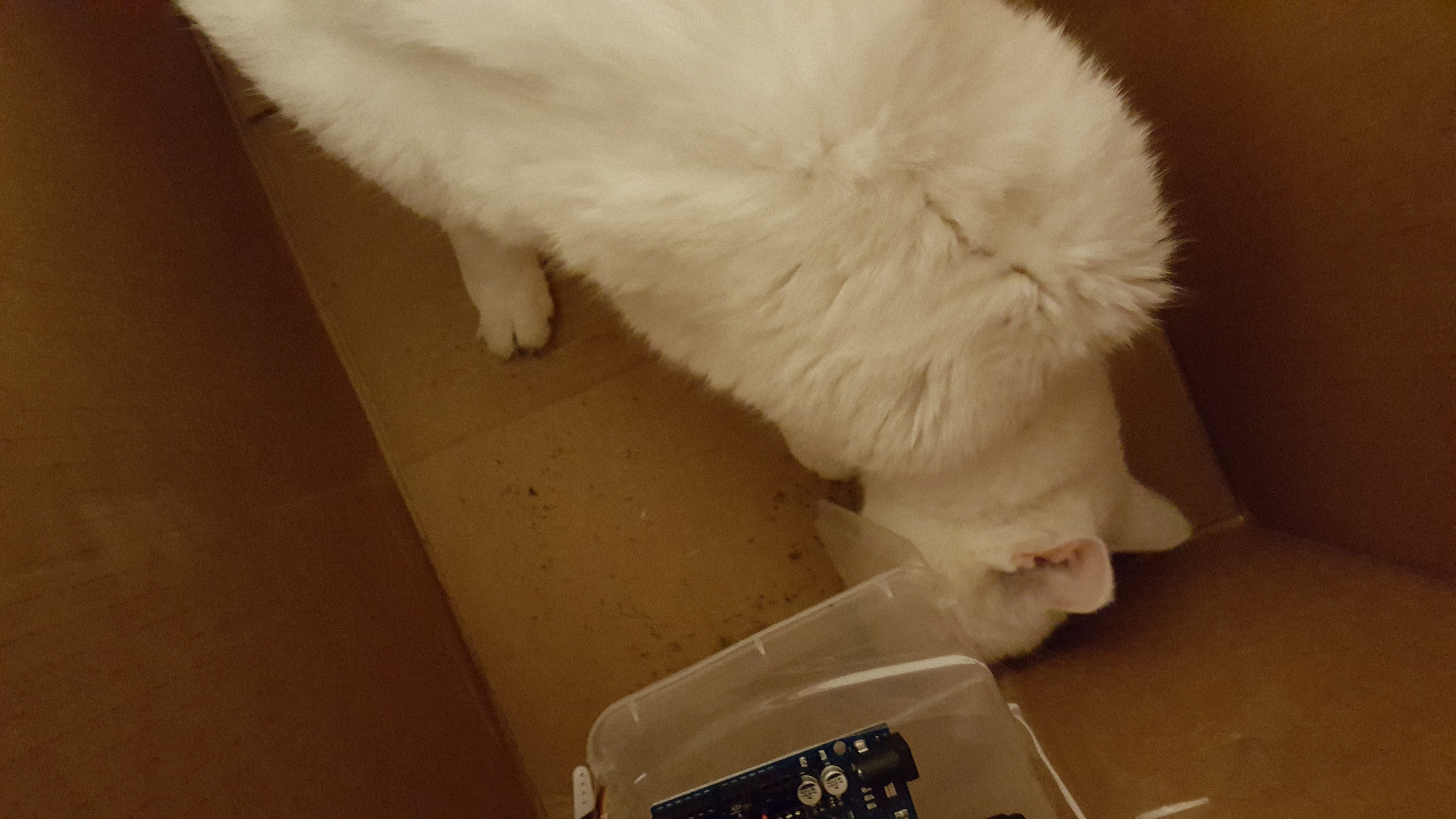 The treat box had been sprung on this run. Cloud paid no attention to the experimenters, he was concentrating on the catnip and treats. For purposes of this experiment, we can call this a happy cat.
Feeling sorry for Cat A, we placed her in the enclosure box, and forced the arduino to open the treat box.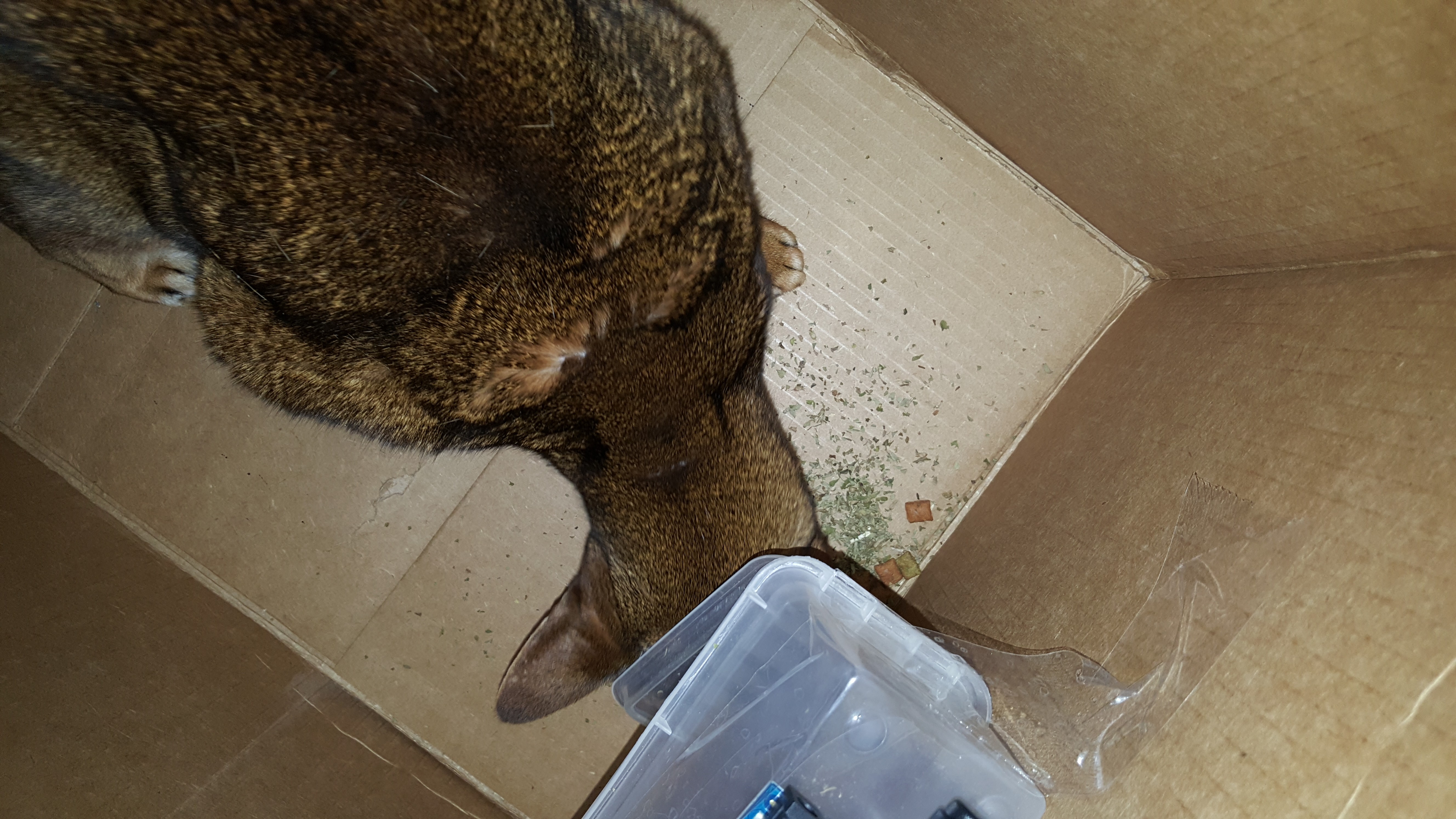 The results of this test showed that she too, could be a happy cat.