Today I putted the whole thing together.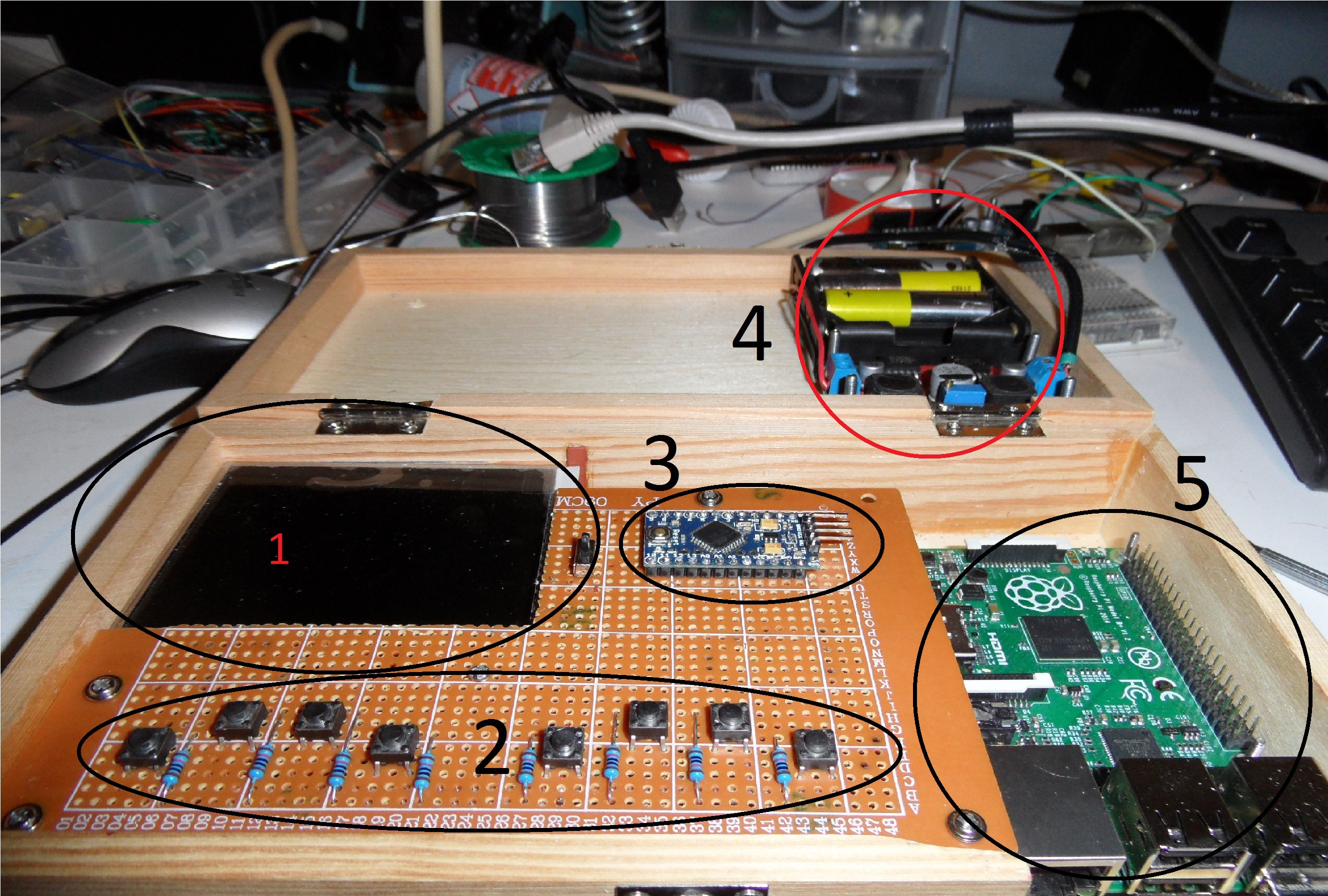 The main 3.5'' display .
This are the button to control the computer. It is made a bit like the neotype(http://hackaday.io/project/1386-neotype-haptic-computing) project of Paul Beaudet..
This is a arduino pro mini placed to control the buttons.
this is the power part for the rpi it uses 4 aa bateries and a buck converter to convert it to 5v.
The rpi b+ it self it is screwed down with 4 2m screws. The best fiting screws are 2.5m but in the shop were I buy all my screws they told they were pretty rare.