I do serious dumpster diving, so i examined my stock material for usable parts: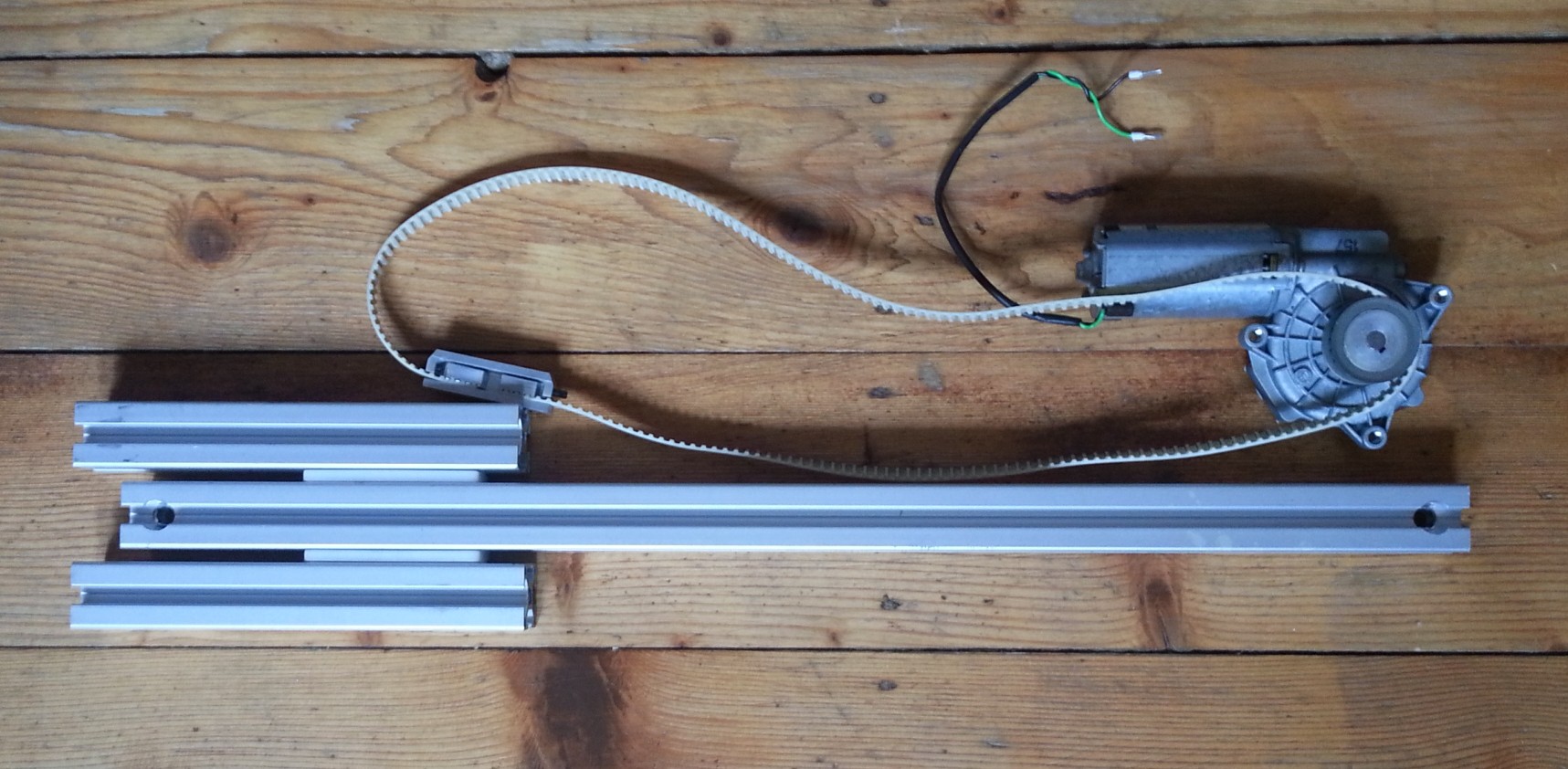 This is an wiper motor (it is rated for 24 volts, so speed at 12 V is only half, but the force is strong in this motor! ;)
Then i found some aluminum profile. The white parts are findings also - they were screwed to one of these aluminum parts and were used as friction bearings - exactly what i needed!