I received the PCBs from OSH Park, maybe Friday I think, because I was away for a little while.  I probably won't get to assemble one right away, but I did get a look at them.  I especially wanted to see if my 4/5 design in a 6/6 process worked.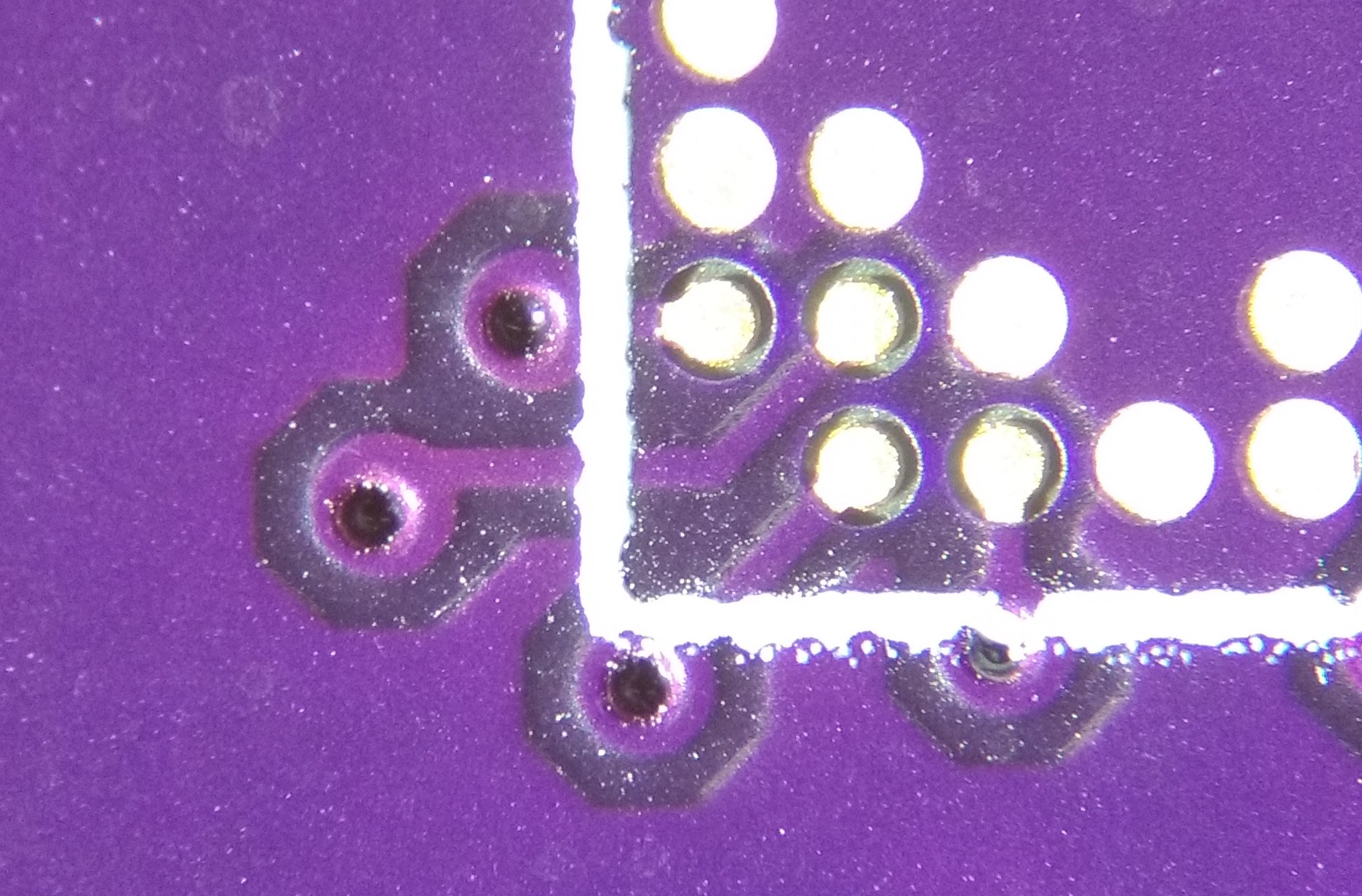 It looks like I got away with it on all three boards.  I suspected I would - it's only a short trace.  The thing that really struck me about this image, though, was how thick the soldermask is where the copper has been removed.  At first glance, at least, it appears to be much thicker there than when it is over copper.  I had somehow always imagined it as a uniform thickness over everything.  Maybe it's actually supposed to fill-in the area where copper has been removed?

This fact has no bearing on the performance of the board, or the radar project in general, but I thought it was interesting.
Oh, and those 0.3mm BGA pad are small!  As in, they are actually 0.3mm, which is the correct size.