I used to complain about QFNs.  Then I tried a BGA.  Not even a serious one, just two rows of balls on the outside.  Now I love QFNs.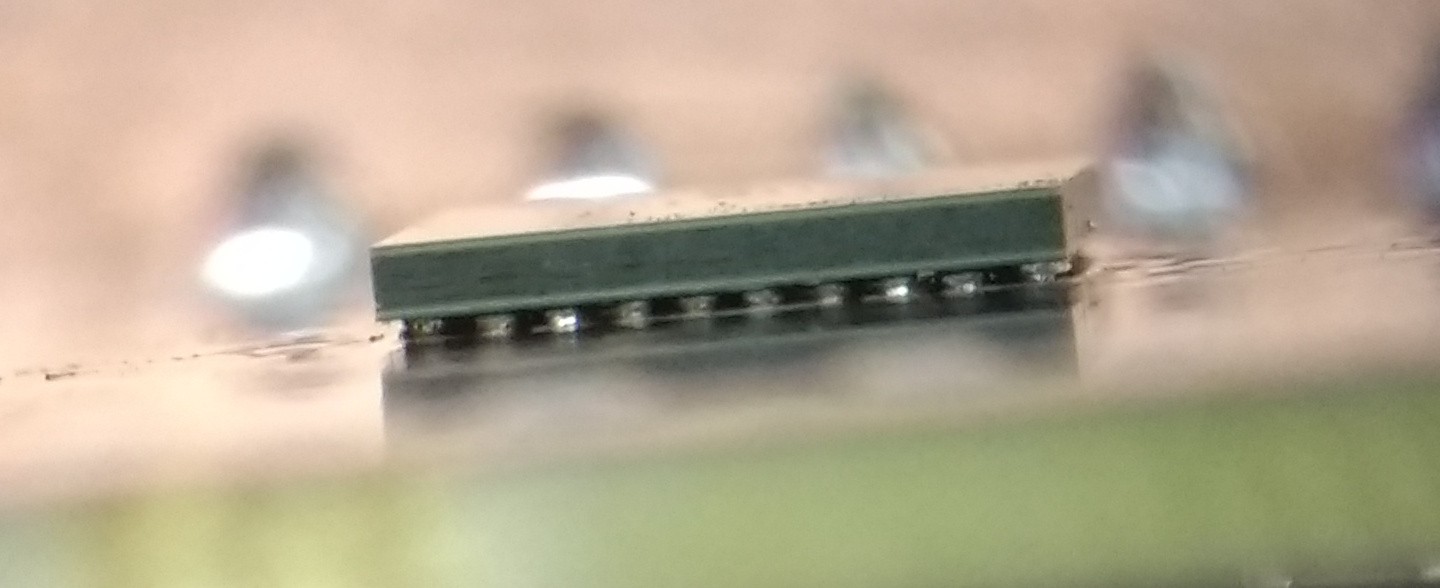 I haven't tested it yet, other than applying power and looking for smoke (none was forthcoming), but the outside ring looks OK from all four sides.  This is much better than the first time, when half of the balls were bridged.  Here's what happened:
1. I populated the other side of the PCB first
2. I applied a low-temp bismuth-based solder paste to the BGA pads on the PCB.  I used too much, although I figured it would just get pulled to the right places during reflow, like it does with other packages.  This was a mistake.
3. I reflowed the part with hot air.  Afterwards, there were a lot of bridges between balls visible.
4. I removed the part with hot air, cleaned off the PCB with solder wick and flux, and manually repaired the solder balls on the part as best I could.
5. I applied just flux to the PCB (no paste), then reflowed the part on with hot air.  It kind of looks OK, and didn't blow up with power applied, so maybe it'll work.

When I populate the next one, I'm just going to use a tiny bit of solder paste.  I'm tempted to just flux the board and use just the solder balls on the part.
In any case, here's the front side of the PCB: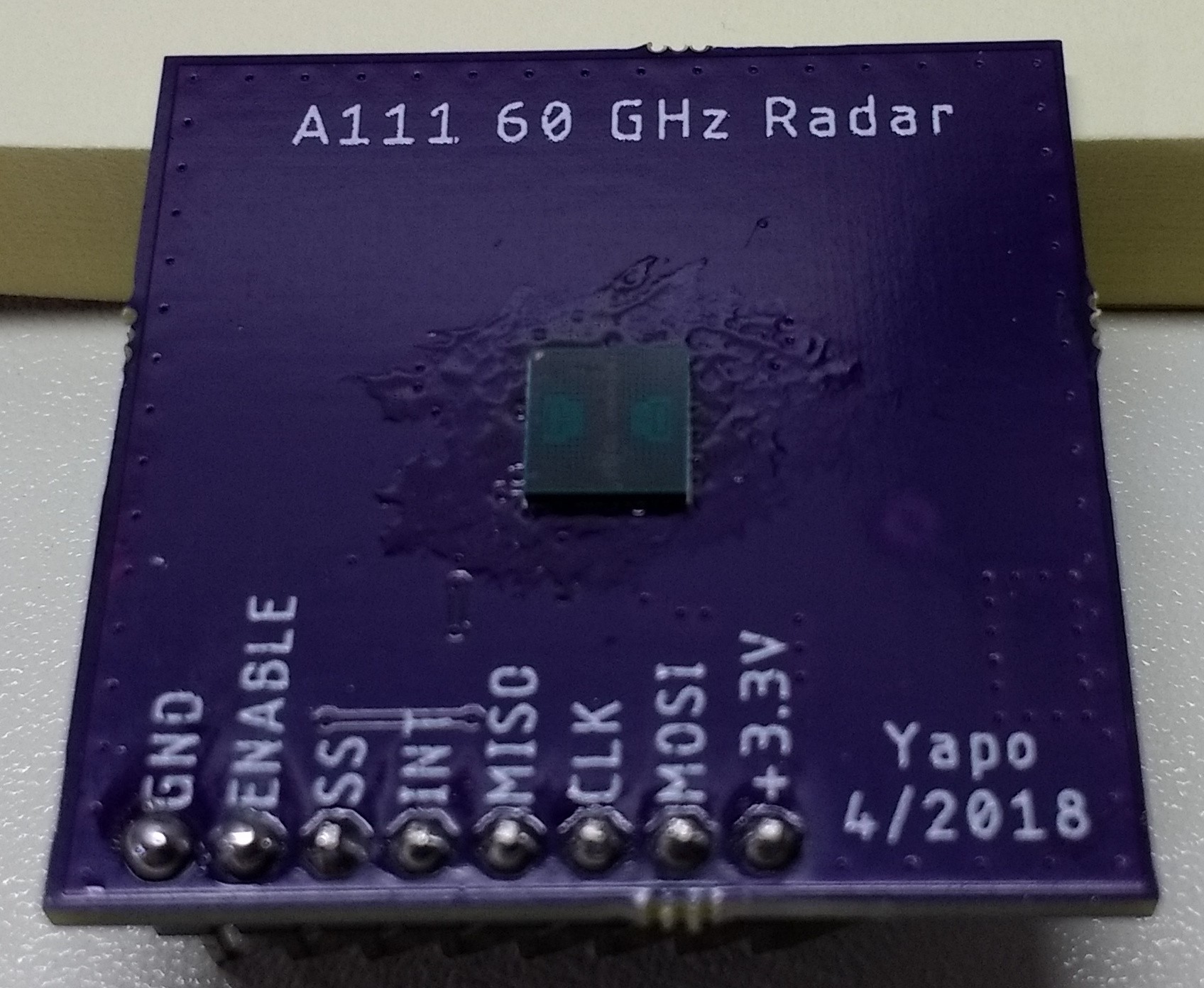 and the back: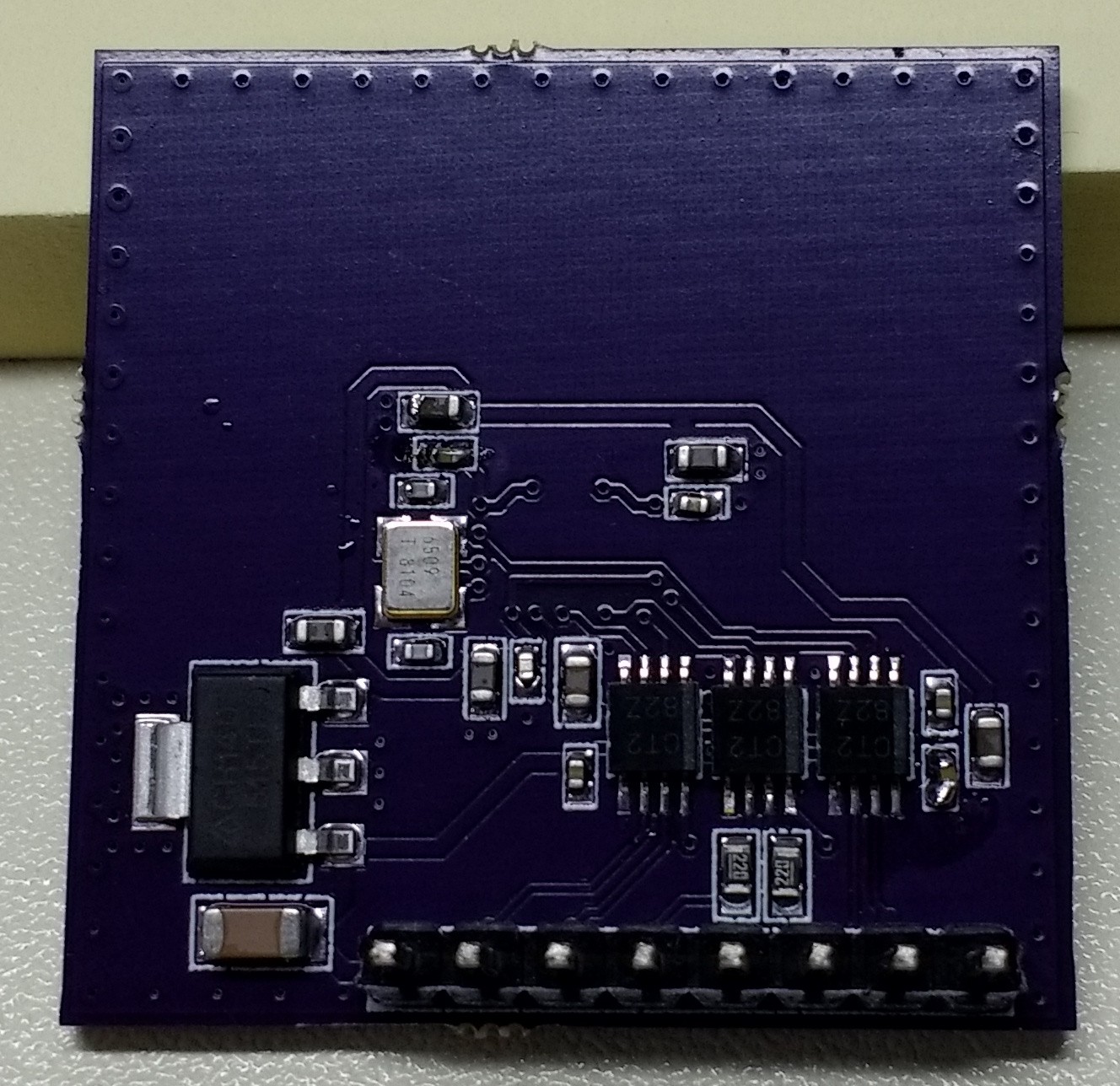 Some of the 0402 caps tombstoned on me for some reason, and I had to manually re-solder them.  My solder paste is very old, so maybe it's not up to the task - I can try pre-fluxing the PCB with the next one to see if that helps.
Finally, here's a close-up of the radar part: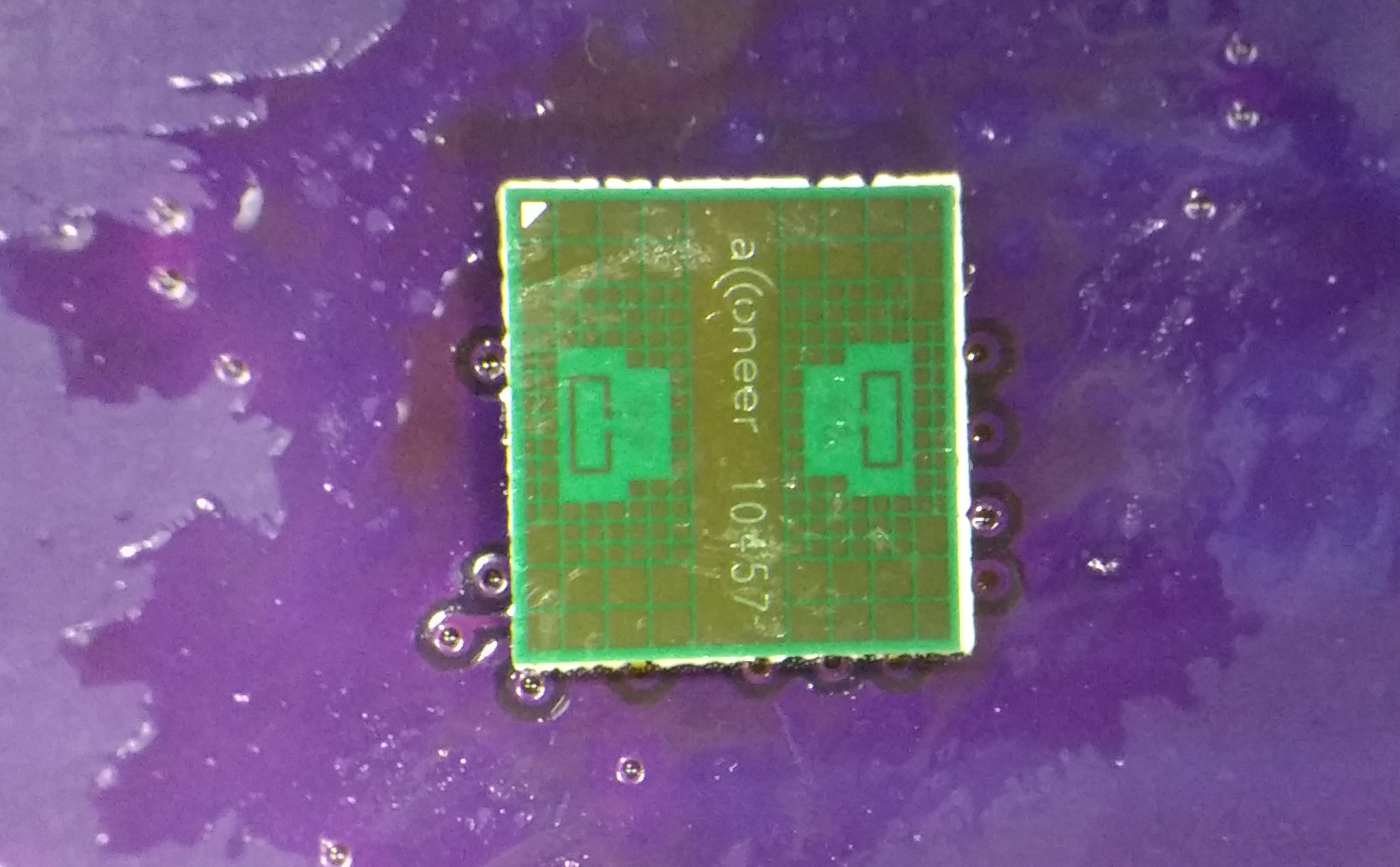 You can see the little antennas - presumably one for TX and the other for RX, but I have to be careful.  In order to get access to the closed-source binary-only firmware for the part, I had to agree not to reverse engineer it.  Is recognizing antennas and counting them reverse engineering?  Oh, but I'm getting ahead of myself.  I was going to save the licensing rant for its own log...