I was so happy that i will be using my latest extruder with BONDTECH gears that was working in big rush with the design. Most of time having in mind the "BONDTECH" part of the design... BONDTECH... bondech. I was very excited that i will print faster... the grip will be stronger...a last no under extrusion! Yeah. 
.... With this attitude the stupid mode in my head was activated. The design was so bad that after just few days of using went into a disaster.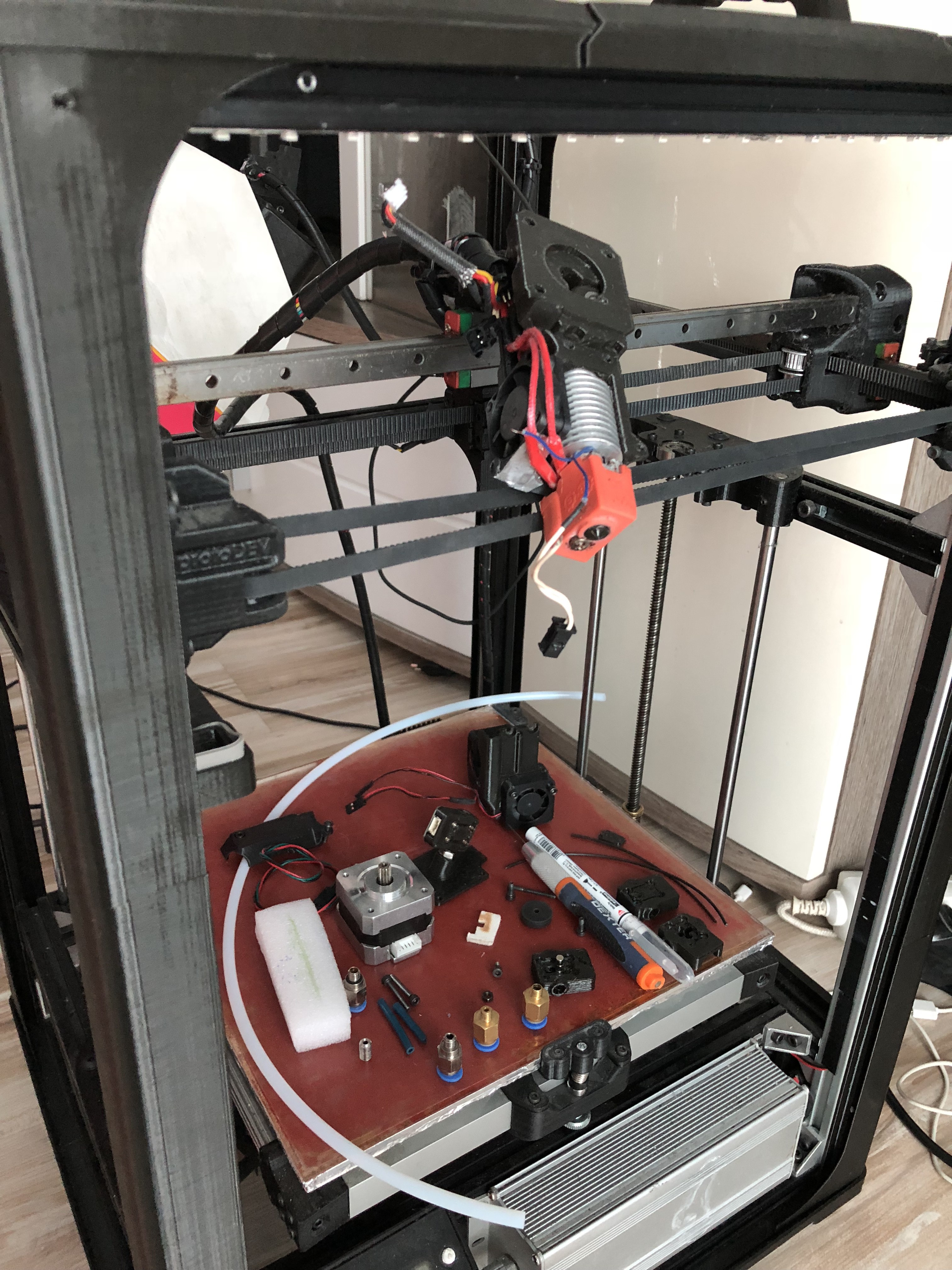 Someone want's to say that stupidity doesn't hurt? ;)
I was so angry about what i've done... that i was working "full time" to re-design that damn extruder. 
So now it works perfect. It's simple. Stronger than last design. Don't want to cover all my stupid mistakes done with the last design but right now they're all gone ;)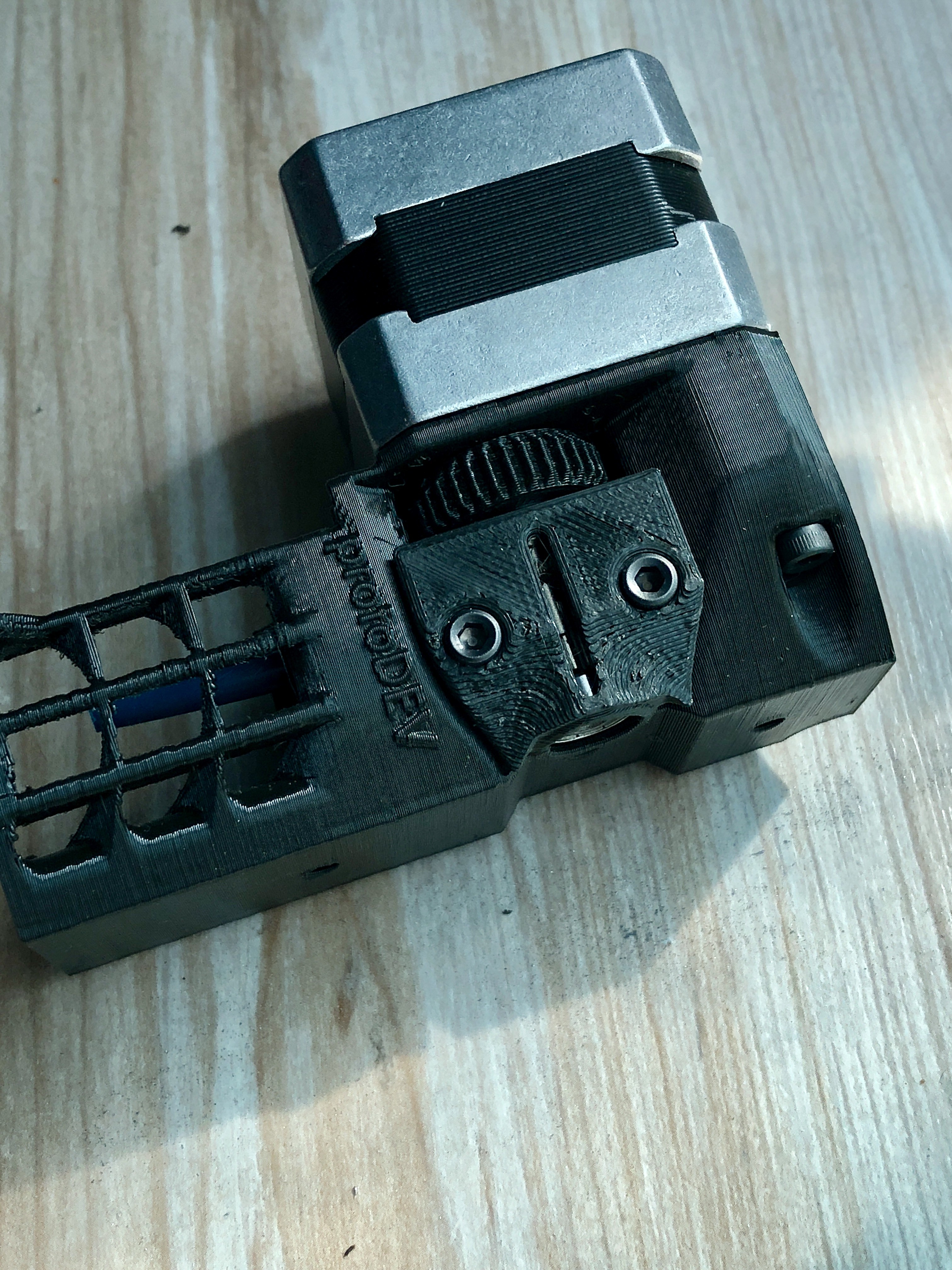 Files on gith hub are updated with latest design so You can grab it and test on your own.
Also working on a total overkill filament run out detector for lazy people like me but that will be shown in near future.