"Robot Inventors": Three Hour Robot Construction Activity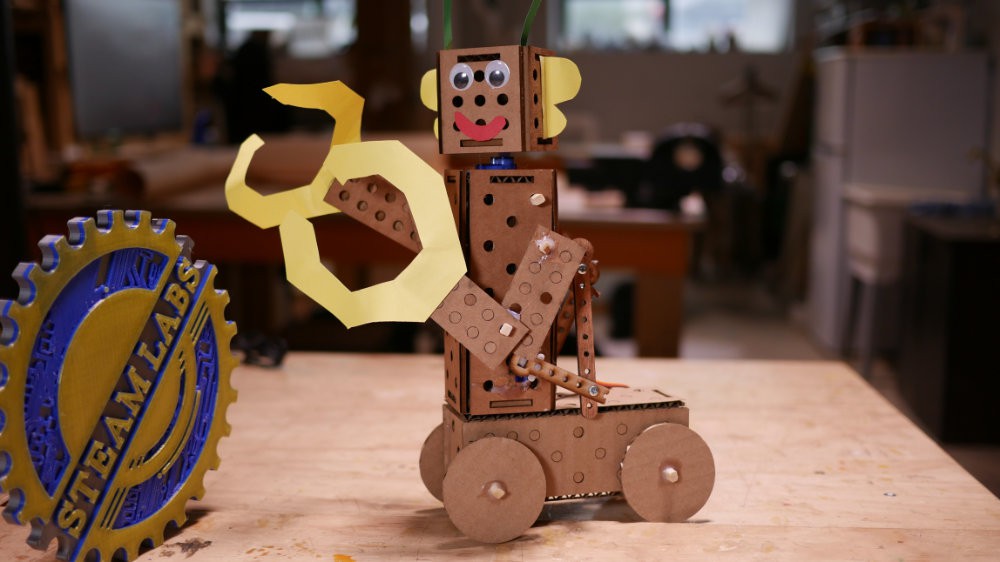 Our goal with this project is to create an open source, accessible, and easily replicated robotics prototyping system. To that end, we are uploading guides on the use of our cardboard construction kits to the Open Educational Resources (OER) Commons. These guides, which also feature the files necessary to laser cut cardboard parts will be published under the "Creative Commons Attribution-NonCommercial-ShareAlike 4.0" license.
Our first guide outlines how to use the kits in a three-hour, open-ended building activity in an educational setting, called "Robot Inventors". The guide includes vector files of all of our parts, photos of different linkages and mechanisms, and suggestions on staging the activity.
The "Robot Inventors" guide can be found here:
https://www.oercommons.org/authoring/28868-robot-inventors-activity-guide/view