A little bit more than a week ago I've deployed empty housing at 60-70ft depth (depending on the tide) and left it there for a week. After taking it back to the surface and inspecting it I discovered it was completely dry inside. I suspect that continuous pressure change may stress out and eventually damage rubber 2'' cap but hopefully it will last for several month before flooding.
After some break I was able to finish mounting PyBoard and battery on a PVC insert that will fit inside the housing.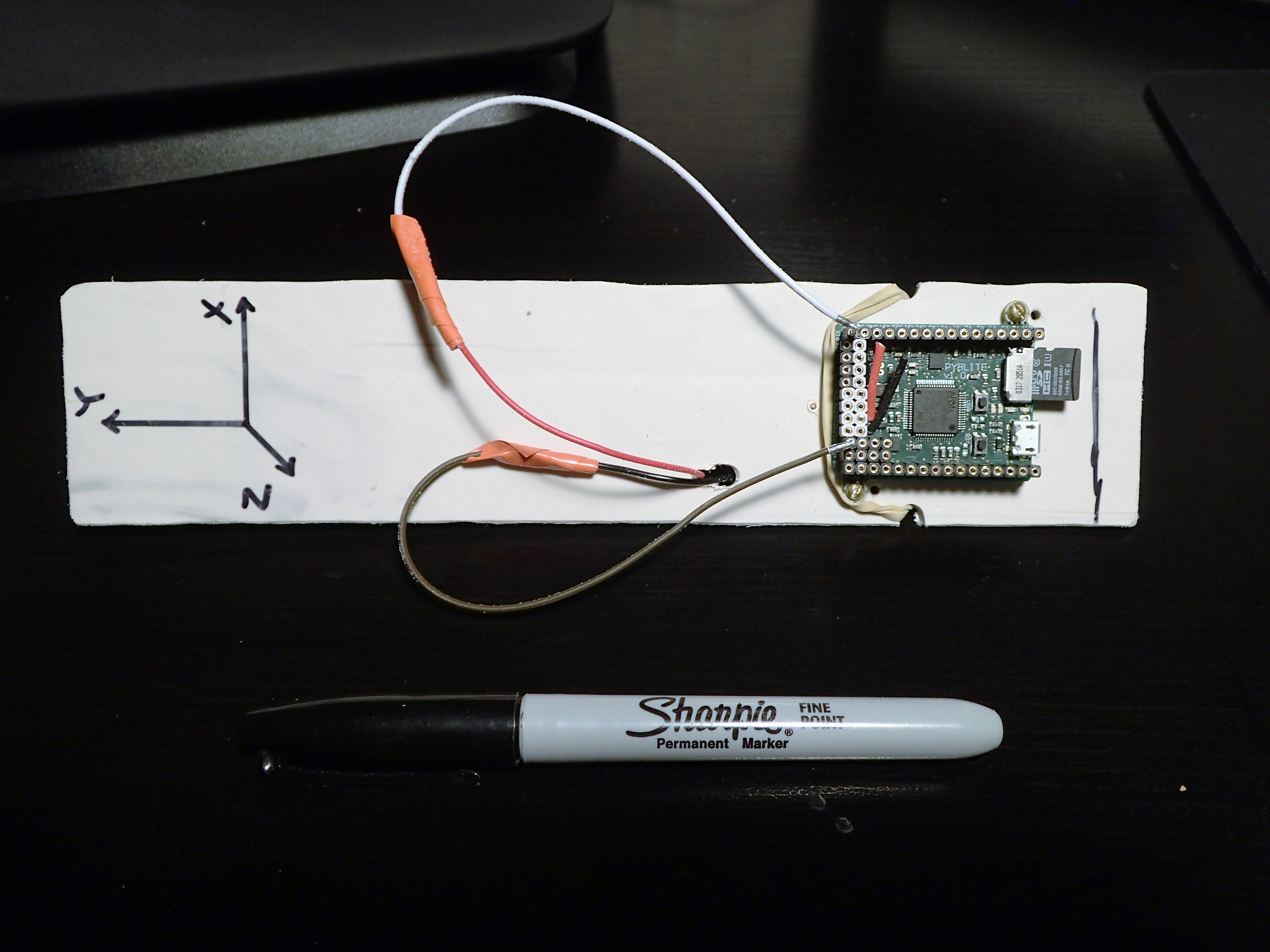 [It's a piece of PVC I cut from a square PVC post that I had before. I roughly ground it with my dremel tool so it fits snug into 2'' PVC pipe. One thing I should've done differently - mount PyBoard more to the left if you look at the picture - it would give more space to grab when pulling out this insert from the housing. Axes drawn for convenience.]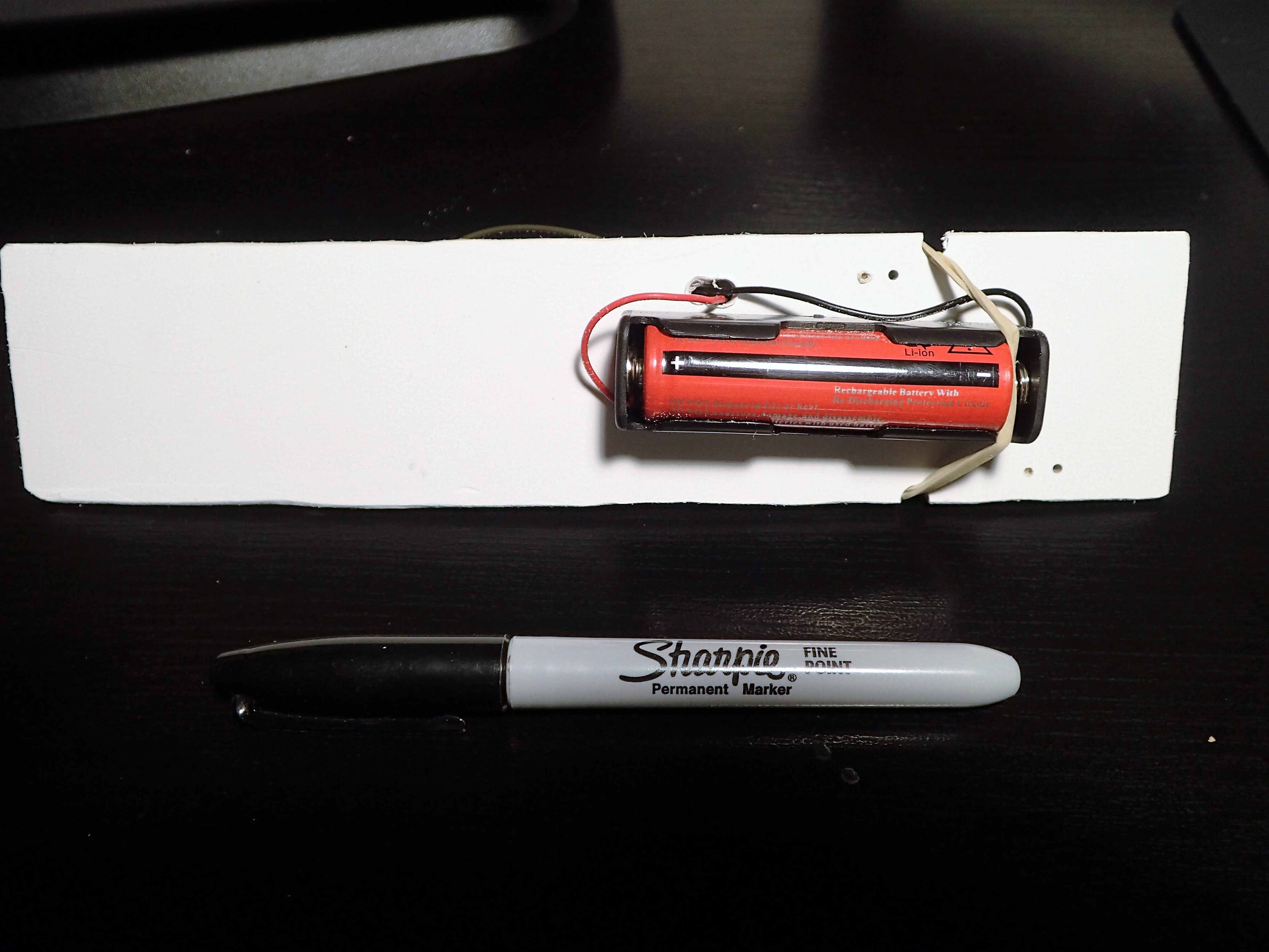 Reverse side of the insert. Battery 18650 is used. I chose this kind of battery for a few reasons:
Good enough capacity without the need to assemble several batteries together
Perfect voltage for PyBoard (3.7v when PyBoard needs 3.3v
Good fit for the size of the housing
Available battery holders. (It was quite hard to find holders for AA batteries that would have desired geometry. "Three in a row" would not fit)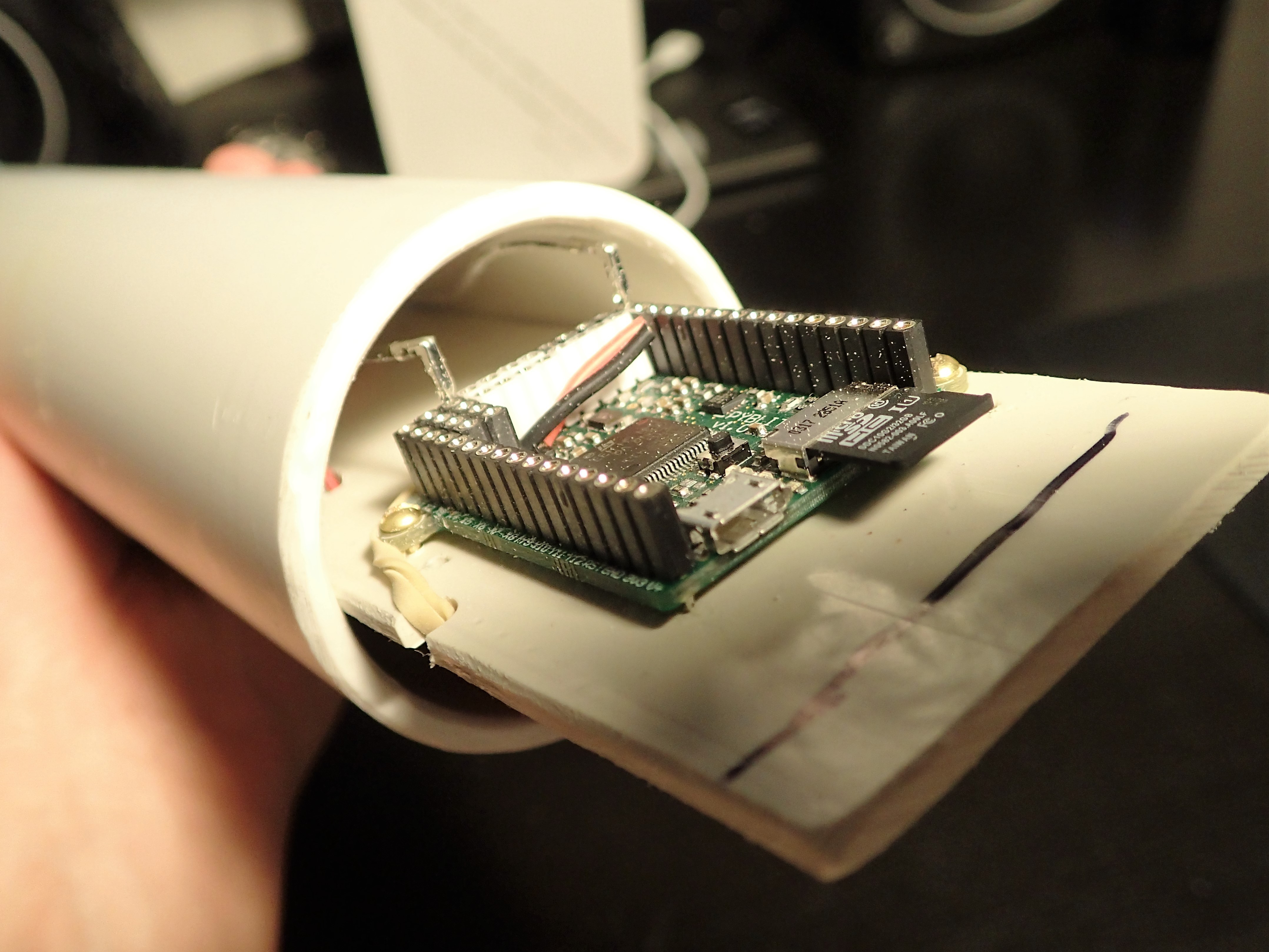 Insert half-way in the housing. Had to make cutouts so rubber band that holds battery holder from spinning doesn't get in a way.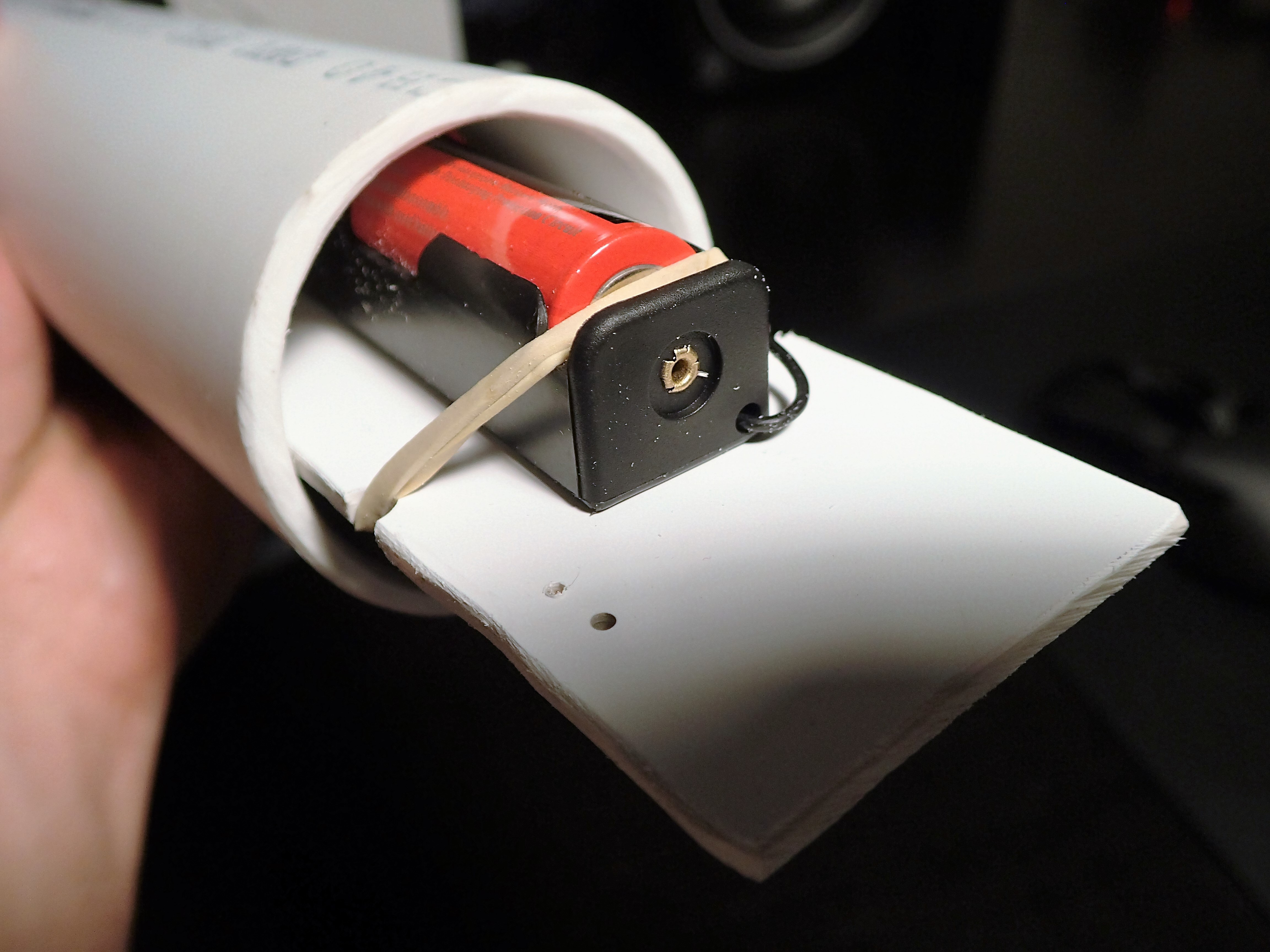 The other side of the insert with battery. Battery holder I got has only one hole for a screw and thickness of this PVC insert and type of screws I got didn't let me to fix it well enough so use this band to keep battery holder from spinning around.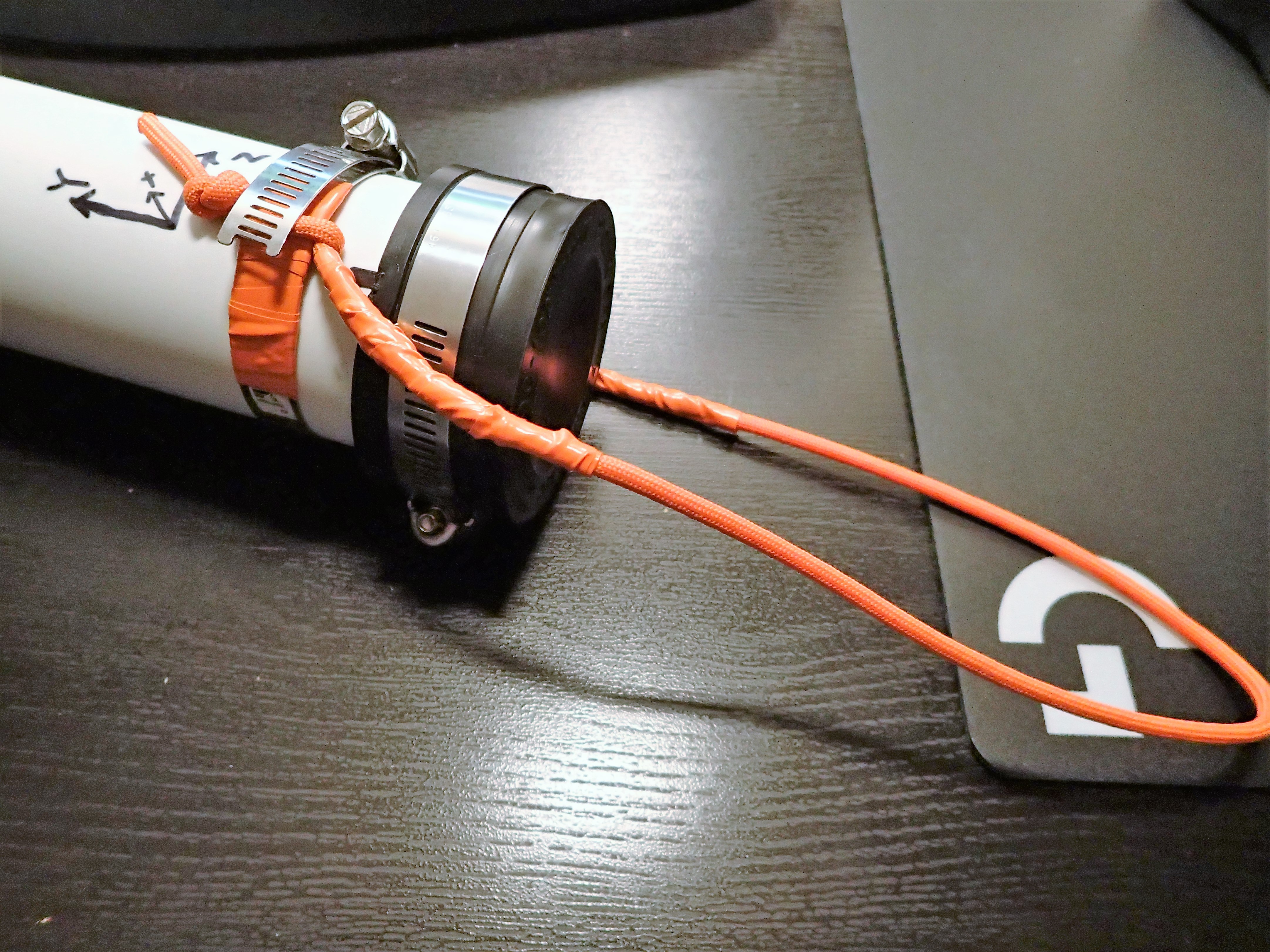 Mount loop. It is some nylon rope I found during one of the dives (some crabbers probably lost it). I used stainless steel band clamp to attach the rope to the housing (with a few loops). I've wrapped areas where I expect abrasion with vinyl tape (clamp and part of rope that will be rubbing against rubber cap). Axes showing board orientations were drawn for convenience.