For our project, we choose to « rebuild » the Hover-Chair created by Franck Porteous, Louise Jacquot, Clément Caporal and Nicolas Larrouy. 
The price of a wheel electrical hover chair is expensive, so we try to help people moving thanks to a cheap wheelchair, using Hover-Board and Arduino technology, which will cost a thousand less than a standard wheelchair.
To make the Hover-board work with a joystick we need to connect the hover-board with an Arduino card. So coding the Arduino card will allow a motor to move in the response of the joystick. 
We also need to repair the chair of the Hover-chair because it is broken.
We have an overboard that didn't work because the precedent group open it and modified it. Unfortunately, they didn't manage to make the hover work but all the part of the Hoverchair were working separately.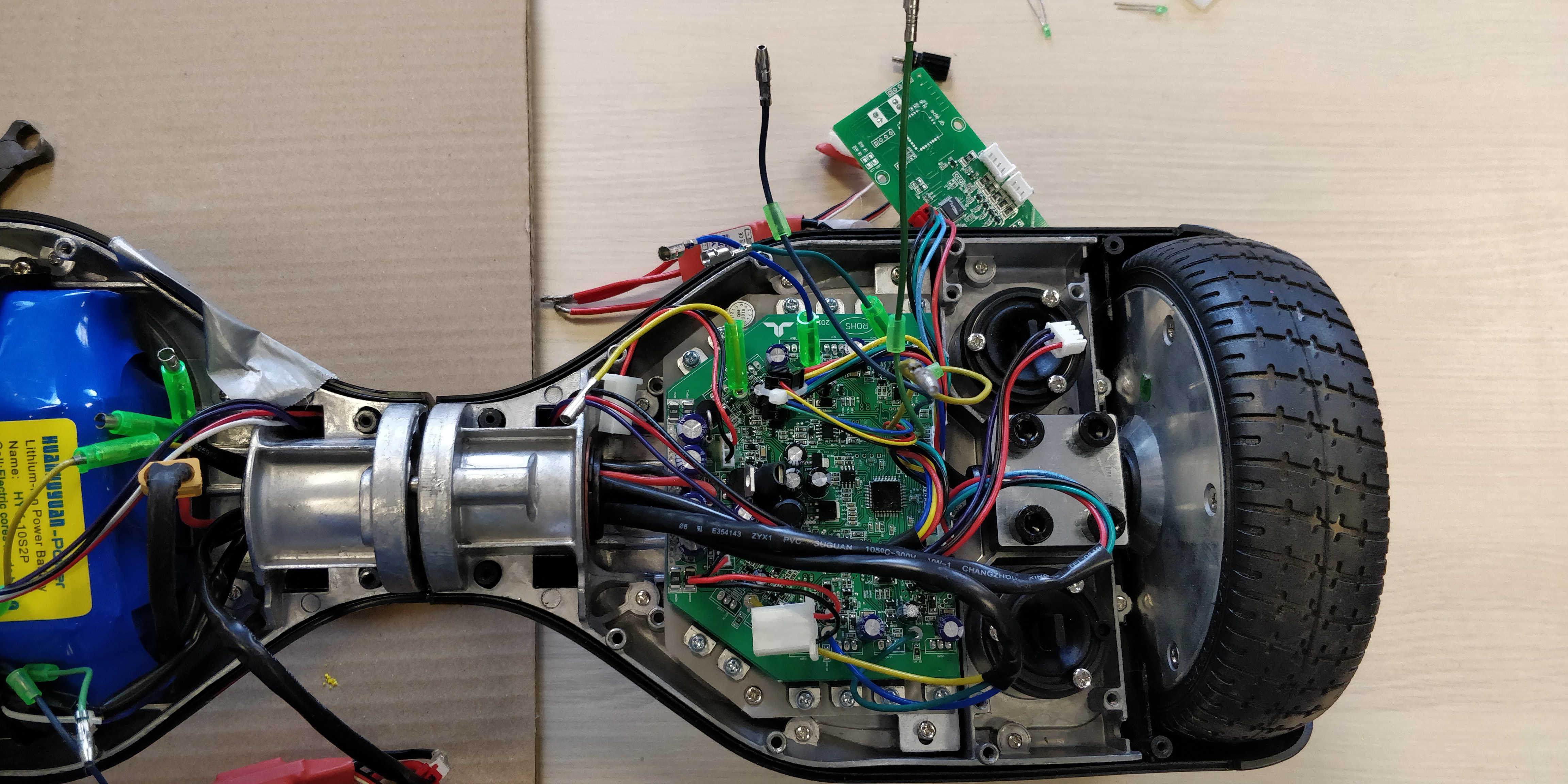 So this is the inside of our overboard. We open it and unplug the wires and try to understand what is going on.
We buy a new Arduino card, a new battery and a new joystick. We also want to repair the chair who does not look great.
Téa