This PCB provides great quality general midi sound for computers that have a parallel port.
In particular, for 386+ DOS computers, a TSR was written to implement compatibility with existing real mode games on 386+. (for example Vikings). 
Also available is s2ppatcher : https://github.com/pdewacht/s2ptools which allows to patch some DOS games.
And finally also an SDK is available for your own game development : https://scalibq.wordpress.com/2019/03/09/dreamblaster-s2p/
PCB Connections :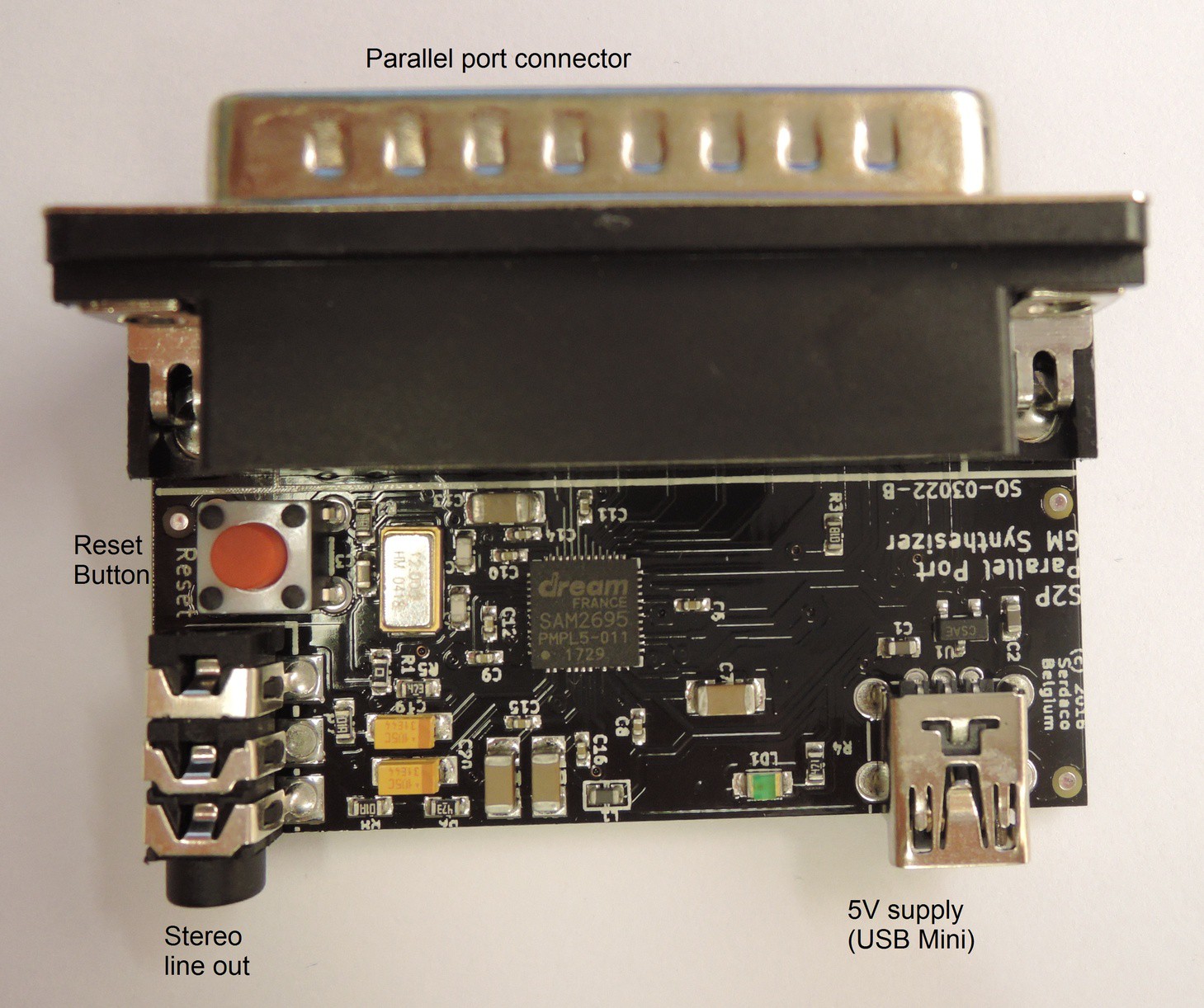 USING SOFTMPU: DREAMBLASTER S2P MODE
You can download the special softmpu DOS TSR version compiled executable and sources from  https://github.com/pdewacht/softmpu 
Run SoftMPU specifying the parallel interface to be used and the base port

address of the MPU-401 interface, e.g.
  SOFTMPU.EXE /MPU:330 /OUTPUT:LPT1 
To enable MT-32 compatibility, add the /MT32 switch to the command line, e.g.
  SOFTMPU.EXE /MPU:330 /OUTPUT:LPT1 /MT32
A Sound Blaster base port address and IRQ can optionally be specified if
MPU-401 interrupts are required.
We are also working on a patching utility, and had success patching doom for S2P compatibility, so far.

Working games : 
Doom and other games using the same sound engine (Heretic, Hexen, Raptor: Call of the Shadows, etc.)
Games that use the Miles Audio Interface Library, both 16-bit and 32-bi
Demonstration of SoftMPU in action with the DOS game vikings :

The board uses the SAM2695 synthesizer chip from Dream.
Parallel port pinout of S2P :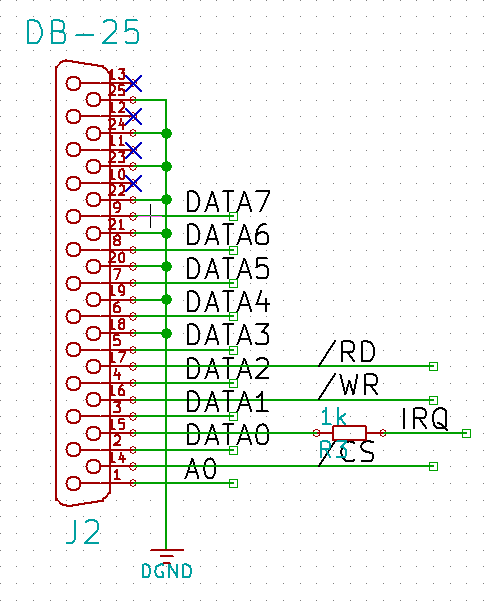 Using the patcher s2ppatch :  example patching doom :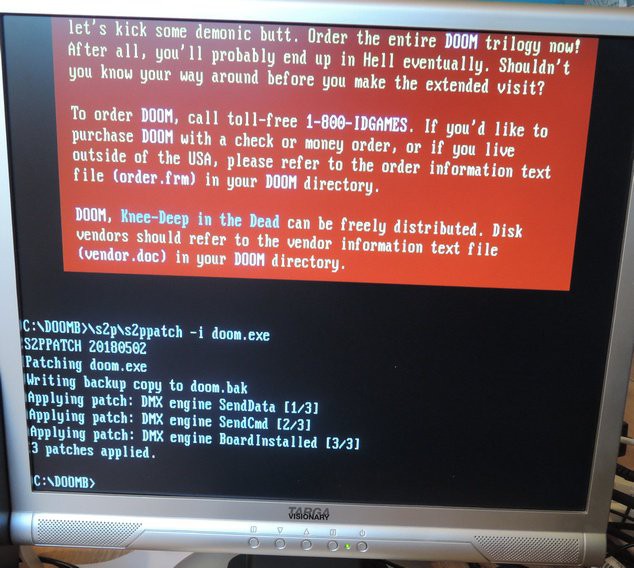 Scali created an SDK for adding S2P, OPL2LPT and OPL3LPT support in your homebrew DOS games :
Check it out here : https://scalibq.wordpress.com/2019/03/09/dreamblaster-s2p/