As stated before ELM can be used on airbound and earthbound systems. Here are some pictures for both cases. Second picture is just symbolic since quadcopter I have is just a toy and barely can lift any additional weight besides ELM.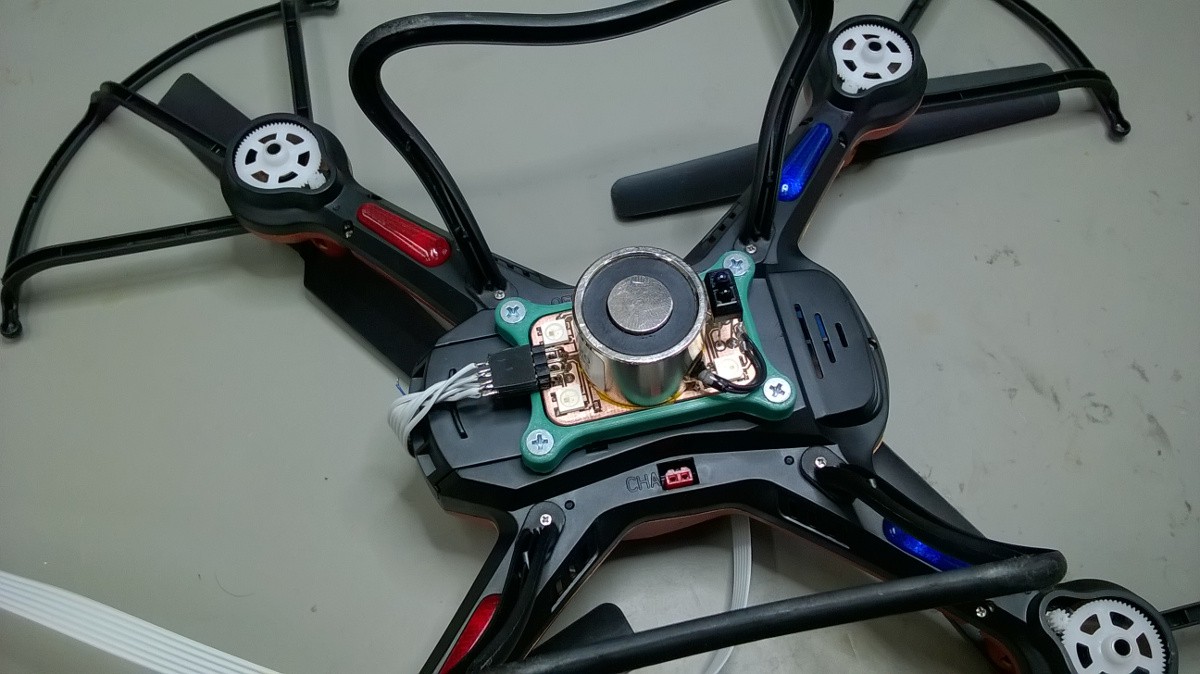 Here is also video showing some tests when ELM is mounted on tracked chassis. In the video when the object is picked up leds don't change color because proximity sensor wasn't calibrated.
Testing of the module hes determined that further development of the module needs to follow these points:
Adding a way to adjust electromagnet voltage on the go to reduce power consumption
Optical sensor has trouble sensing non reflective surfaces. Mechanical microswitches?
Building versions with smaller, bigger or multiple electromagnets.