January 2015.
The board design is done!
It passed review, and we ordered 100 PCBs and components for assembling 60 boards. We only need about 40 boards for our two robots, but we need spares too, better safe than sorry.
The final version is 30.8mm by 16.0mm and fits on the back of a big hobby RC servo.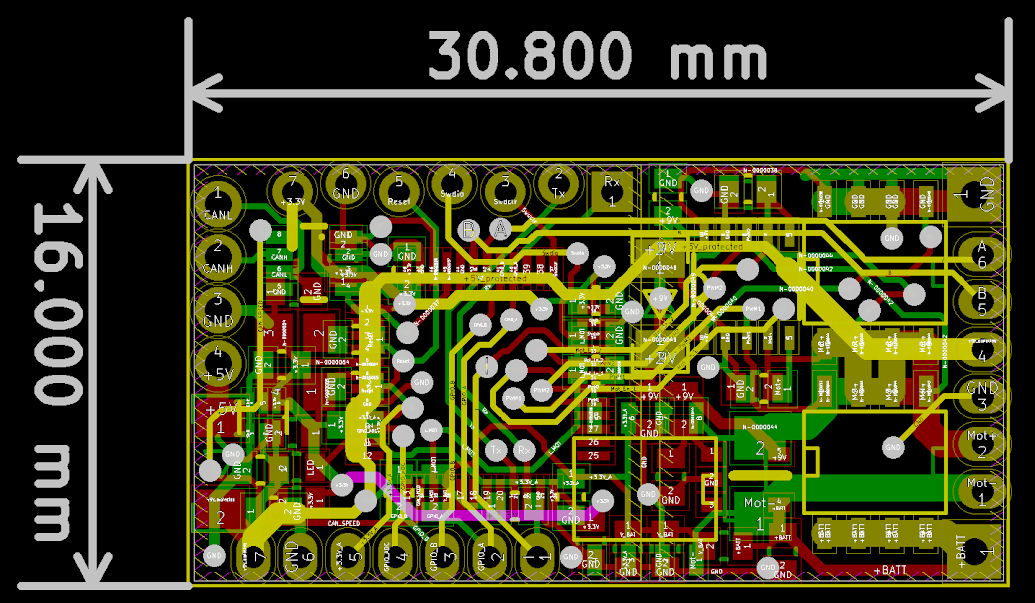 Schematics, gerber files, and KiCad files are all available on Github.