Start with pattern cutting. Unless you have access to those rare and newly invented 3D knitting machines, you have to cut fabrics into pieces of patterns and sew them up into outfits. This outfit consists of a multi-layer top and a pair of shorts. I had all these in mind (no need to do sketches). It was just a matter of finding some basic patterns which I could modify on. I used a Vogue Pattern as my basic guide so that I had a reference to cut fabrics into the right size and to construct the rough shape. Then I modified it to make my own design - like changing pattern shapes, adding pockets, sleeves, front layers, etc.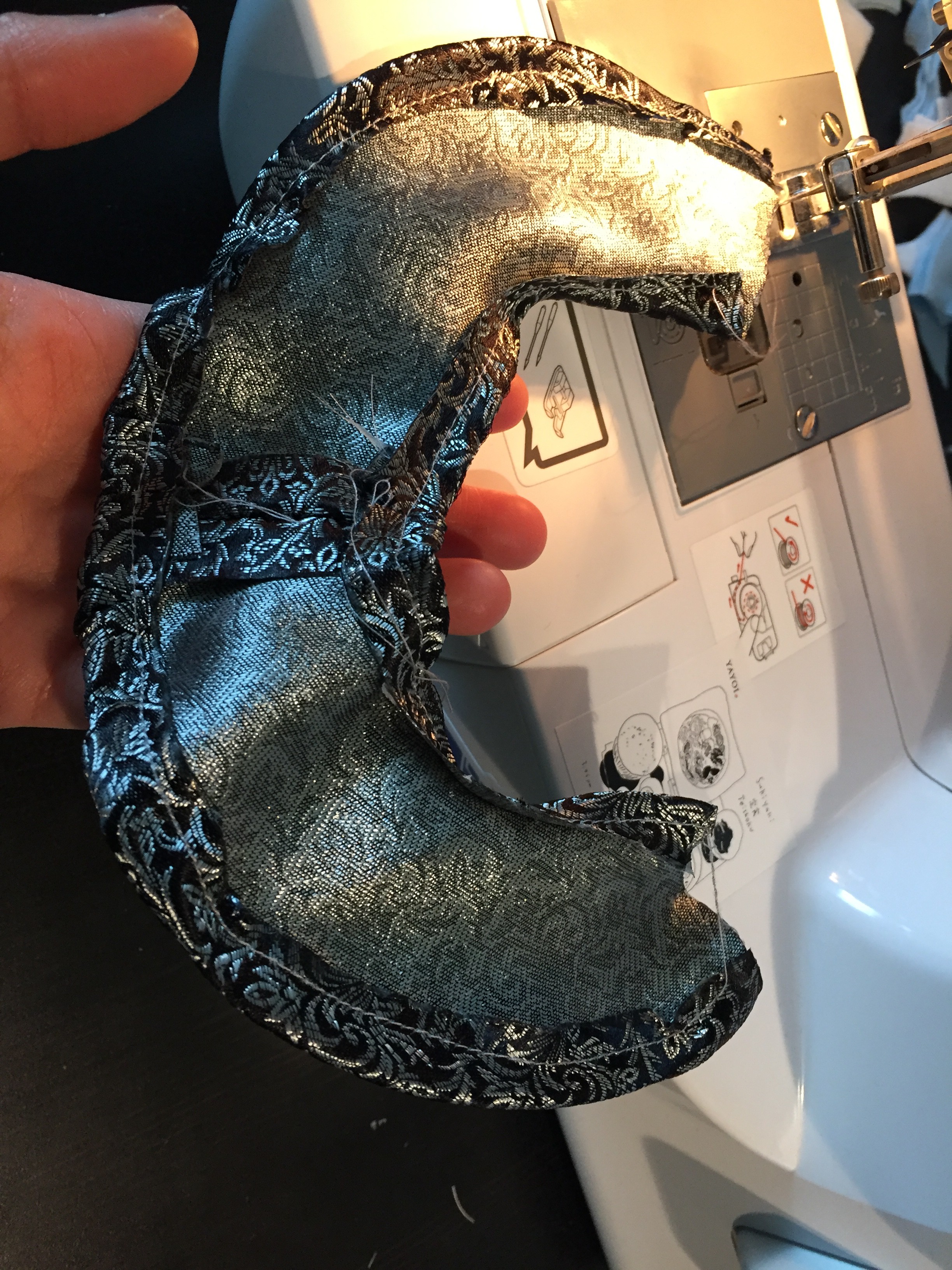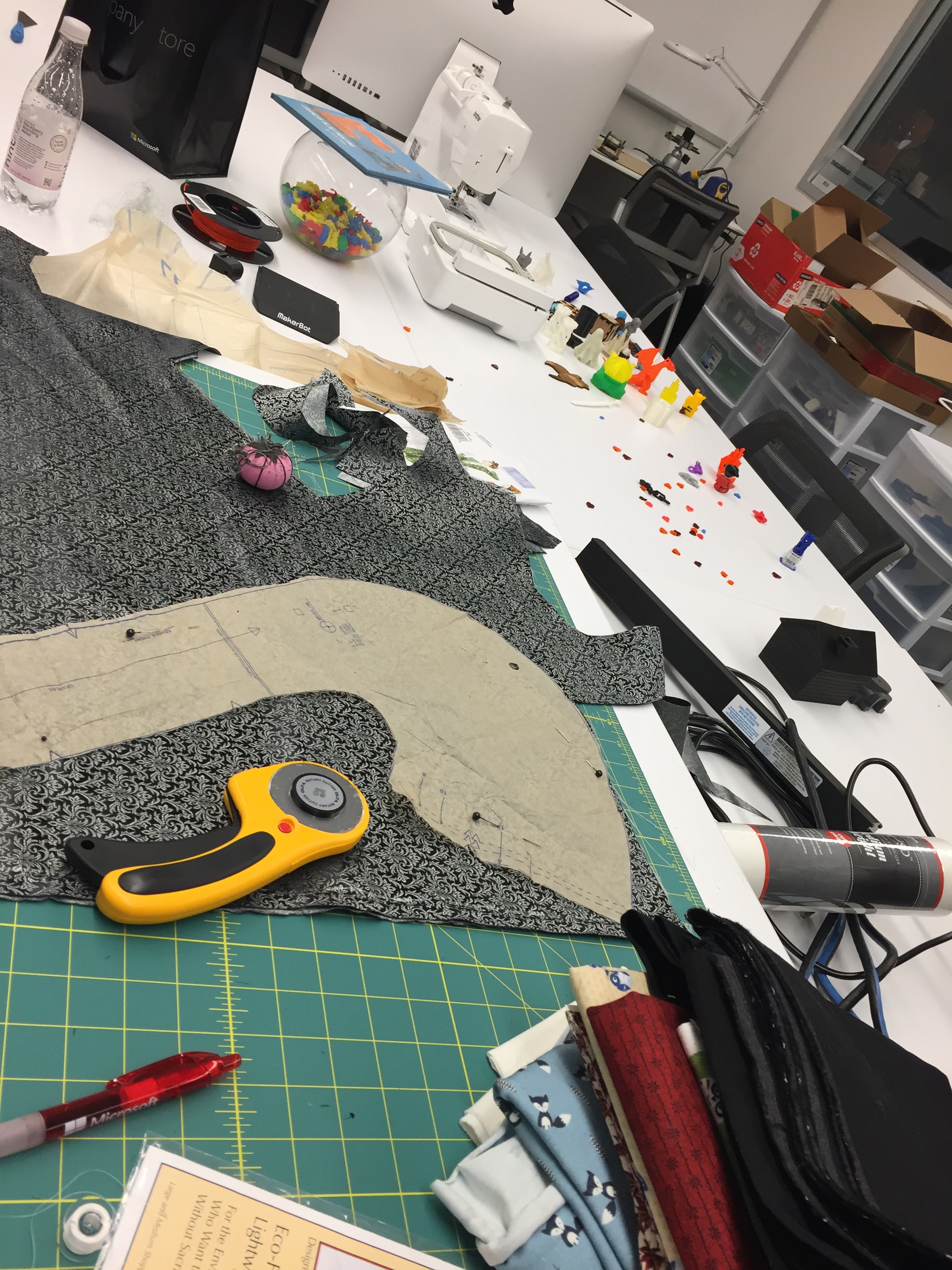 The fabric was bought from a Jo-Ann store. It is a type of silk that has beautiful Victorian repeated patterns on it. They probably categorized it in the "cosplay fabric" session. I did not notice the effect until I finished the basic sewing that it turned out to look so much like an armor. Hence, I'm calling it "Goblin-Wrought Silver (it absorbs things)" in my techfashion series. The color was chosen to match the solar panel - black, white and silver.
Seam/hem Finishes
There are a few details I need to mention specific to garment construction processes. The edges of the cuts need to be protected, especially for flimsy fabrics like silk. They get worn immediately after cutting and messes up with sewing. I actually put fabric glue around all edges after cutting. After the glue dries I could sew the pieces up and make hems. However, glue makes the edges hard which scratches the skin. So I used a transparent iron-on tape along the edges. This then creates a smooth protection along the edges. You can wash the clothes without worrying about it falling apart.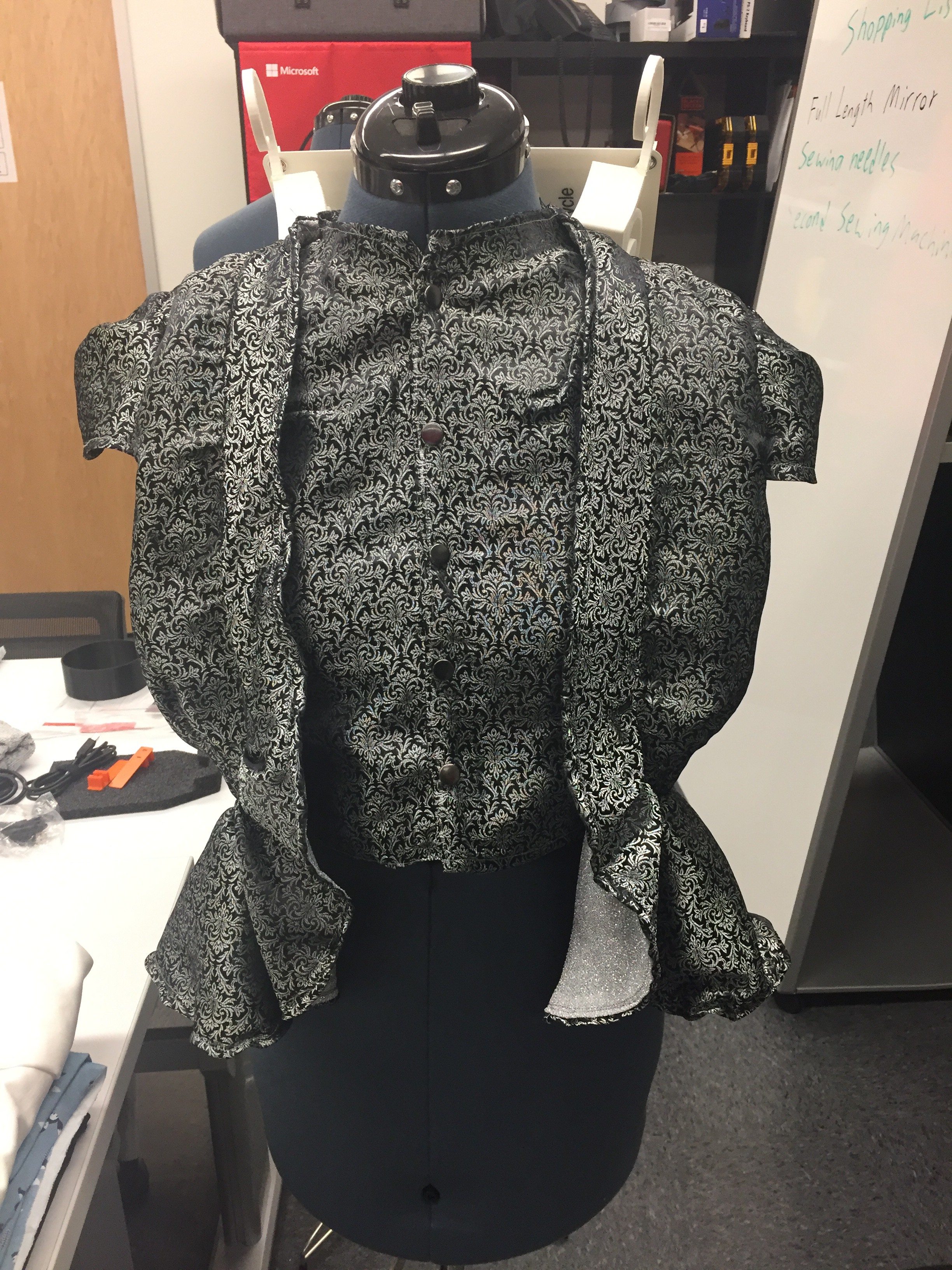 Interfacing
Interfacings are an extra layer that's sewn on the inside of a garment. There are places where the inside can be seen from outside (light grey areas in above photos). It is not good to show rough edges. One should make interfacing layers, in this case a different fabric, to hide edges inside. I really love interfacings.
Press
Pressing with an iron makes a garment sturdy. It's not only used to remove wrinkles but also to press the seams flat, giving the garment structure.