It has been a while since the last update, but lots has been done. Bugs have been worked out, and a prototype has been outside collecting data for the past month. For this recent round of prototypes, I outsourced the assembly to Macrofab. It was surprisingly cheap, and the boards came out really nice. 
The enclosure I used has a rubber O-ring, but there are a few holes drilled in the lid. I sealed the LED hole and the solar panel holes with superglue. The screw used as a capacitive button has an O-ring of its own, and seems to seal well. I closed the case, and left it in the shower for a few minutes. No leaks were seen.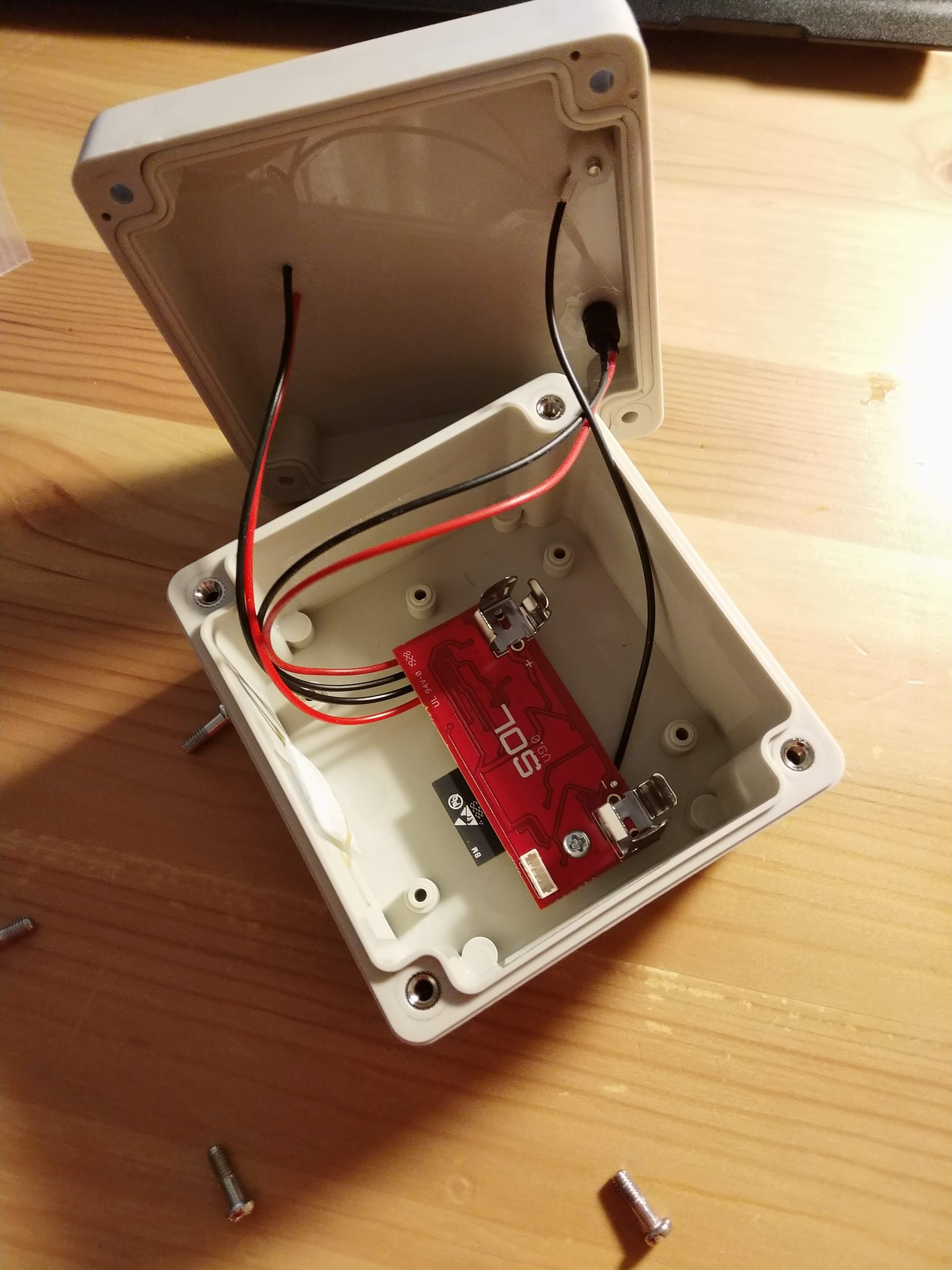 I had previously proved on another prototype that the device can now charge itself using the solar panel, so I was confident in now leaving it outside long term. Not a bad place to leave it...
For about a month now, it has been continuously monitoring the available solar power. It senses every 20 seconds during the day, and sensing slower at night to save power. Every 300 datapoints, it connects to WiFi and uploads the data to our server. If you're curious, the data is visible in real time here.
With some basic calculations about the solar panel's efficiency and known area, we can calculate the available irradiance throughout its lifespan. This data matches typical values for the area (northwest Michigan). It has a "shoulder" on the data due to a shadow from the house. It is already providing the hyper-local data this project intended to provide!
Summarizing the data here, we extrapolate a potential 5 kWp solar panel installation at the same inclination as SOL. The daily energy production is fairly significant.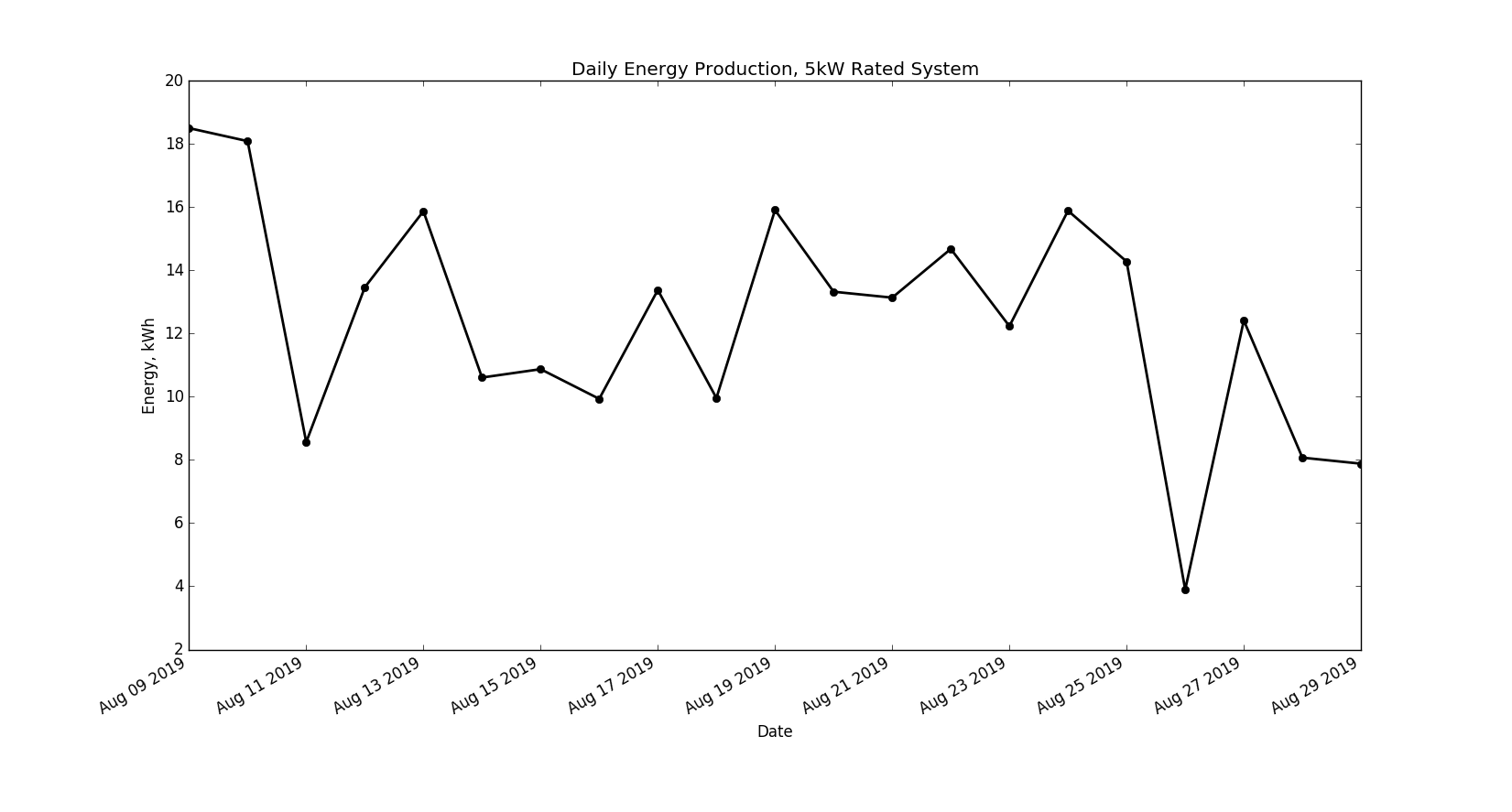 It is really fulfilling to bring a project like this to this point, where the original intention is working! But now there is so much more to do. We plan to deploy more of these prototypes and begin the algorithm development for making sense of this rich dataset.