Needfinding
I came across a statistic cited by the CDC from the Kaiser Family Foundation while browsing the web: "Kids ages 8-18 now spend on average 7.5 hours per day on screen media." 
Upon reading that this statistic does not even include screen time spent at school, this interested me, and I wanted to dive into how this might affect people positively or negatively, particularly in the education and healthcare industries.
For the needfinding research I observed a group of school students in their environments naturally for 20 minutes daily over the course of a week. One benefit of having my workspace within visual range of a classroom was it became a great way to observe without being intrusive. My goal was to learn about their interactions with screen media through technology and how those interactions affected and related to their behavior.
For capturing notes, I used the field study chatbot which I had developed for conversational, streamlined data entry with spreadsheet data export. After color coding to sort by tags and connections, this became a way to visualize and understand the data.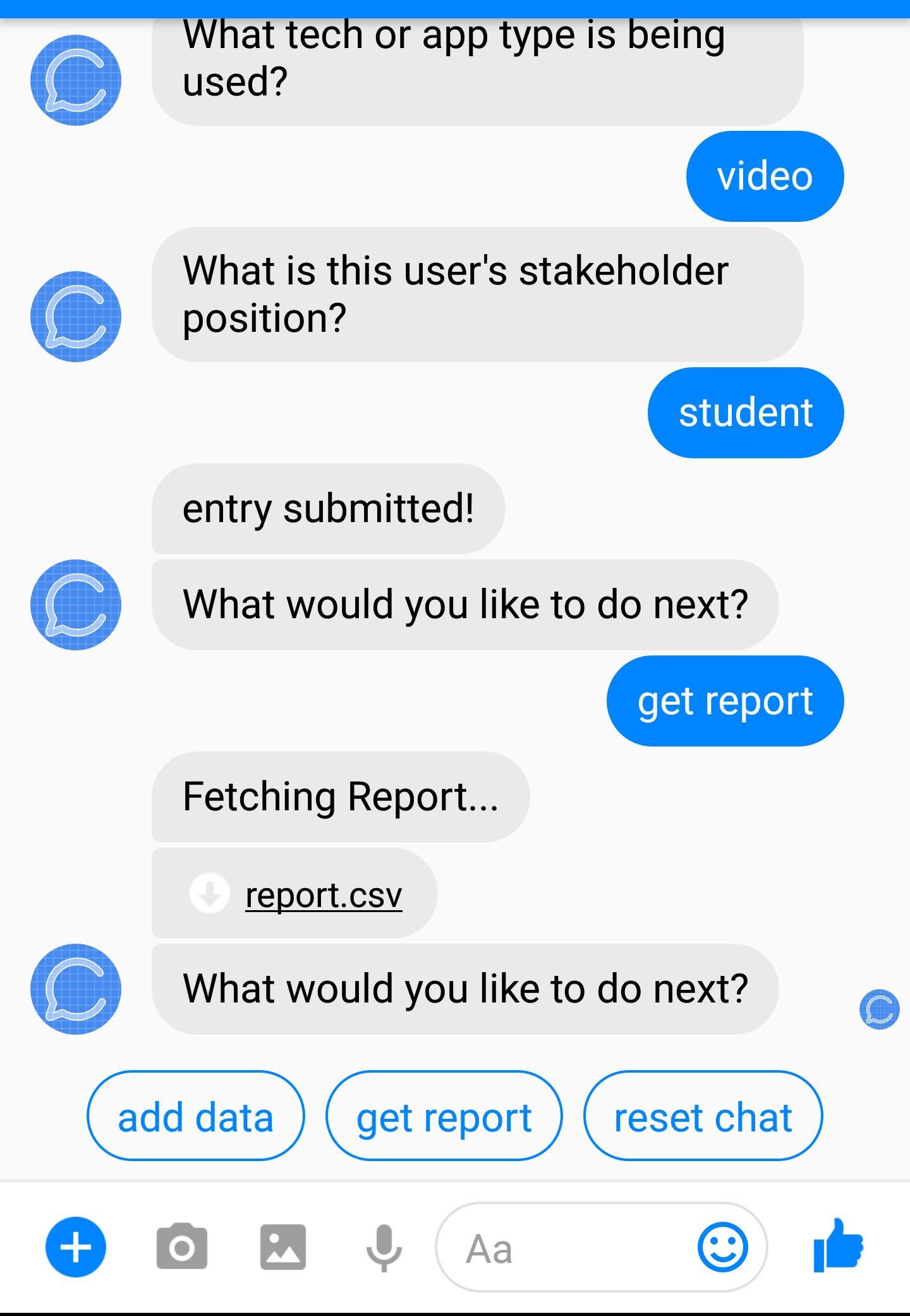 Shown below is a snippet of some of the data collected through the chatbot during an observation session when students were watching educational videos on computers. Rows have been colored coded by tags to spot similarities and connections.
As an unsurprising but now justified insight, the observations seems to show how the unintentional behavior of few students correlated to sensory overload or boredom snowballed into inhibiting multiple students from learning and keeping engaged.
Distilled based on this data, three clear points of interest are:
Entertainment – Students either have not enough or too much at different times.
Focus – Students lose focus when either not entertained enough or are over stimulated by the technology.
Calm – Some students become over stimulated and need de-escalation or prevention.
Being someone who can empathize with the sensory overload sensation from personal experience, I see a clear goal in developing a technology to treat these screen time problems and improve the screen time experience.