A standard periscope with mirrors and lens is hard to make.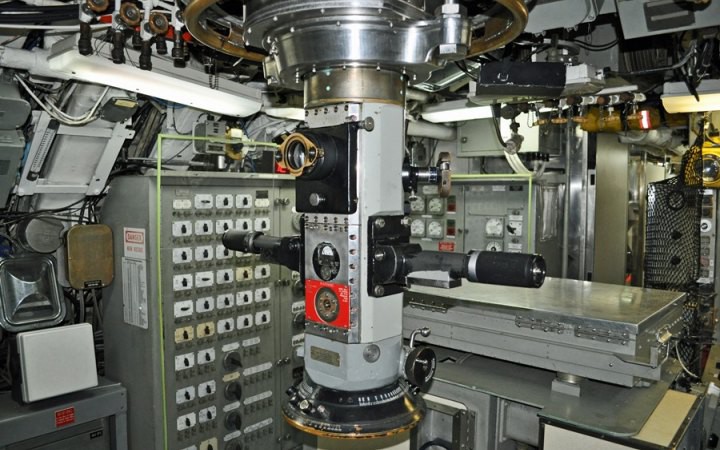 How about a selfie-stick one with a unused wi-fi enabled cell phone with camera?

All you need is VR goggles from Walmart for $5.00 USD and a wi-fi hot spot or your own hot spot to link the two cell phones. You observe from you web browser pointed at the other cell phones linked IP address. The periscope cell phone is streaming multimedia to the other.