I have fitted this 110mAh 3.0x20x25mm Li-Po battery under the TSEM PCB between the header connectors using double sided tape and soldered the wires. It's great because it still fits on a a bread board. It's really compact.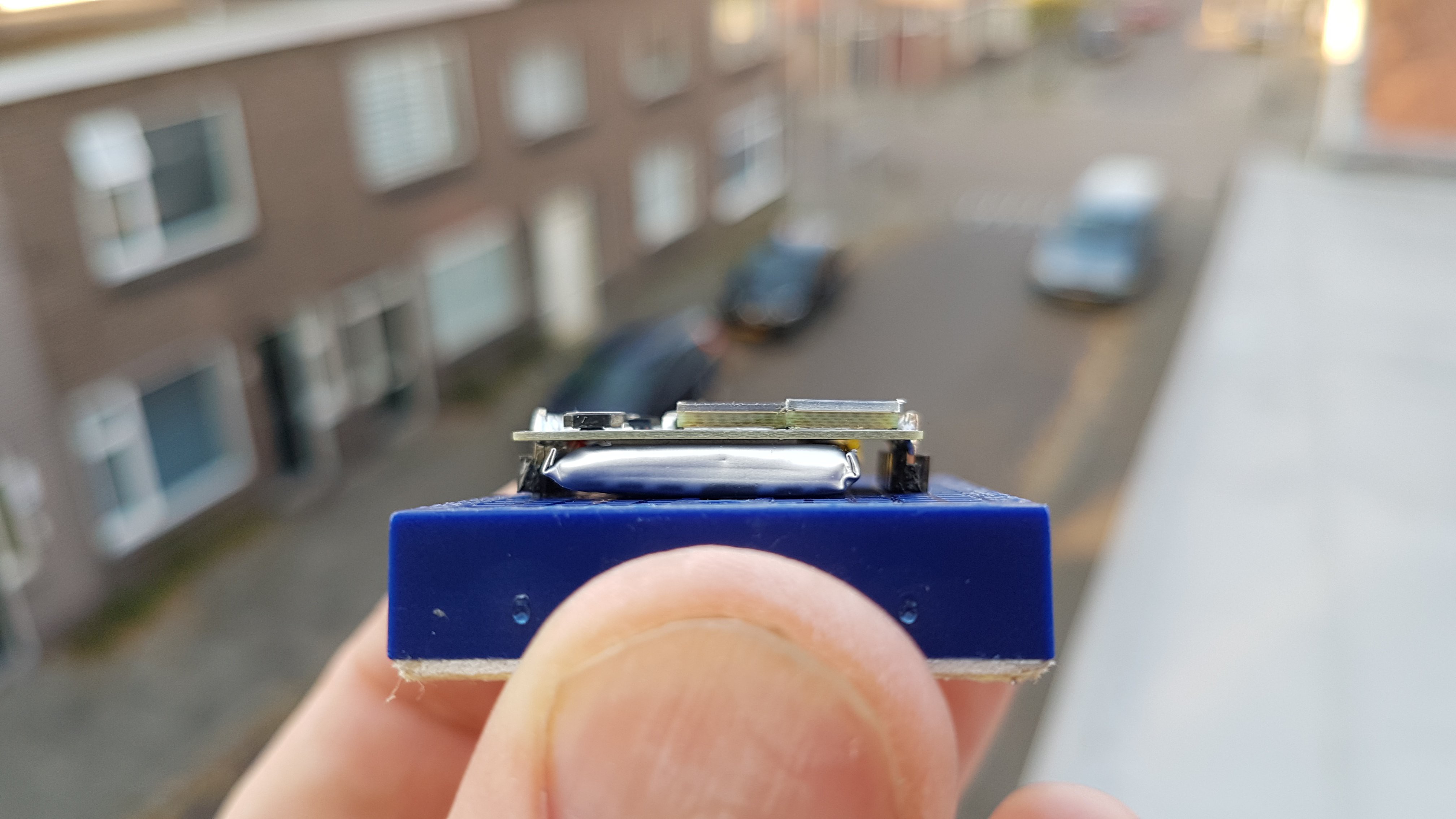 Then I grabbed my BLE temperature humidity sensor, connected it to the 1.8V output.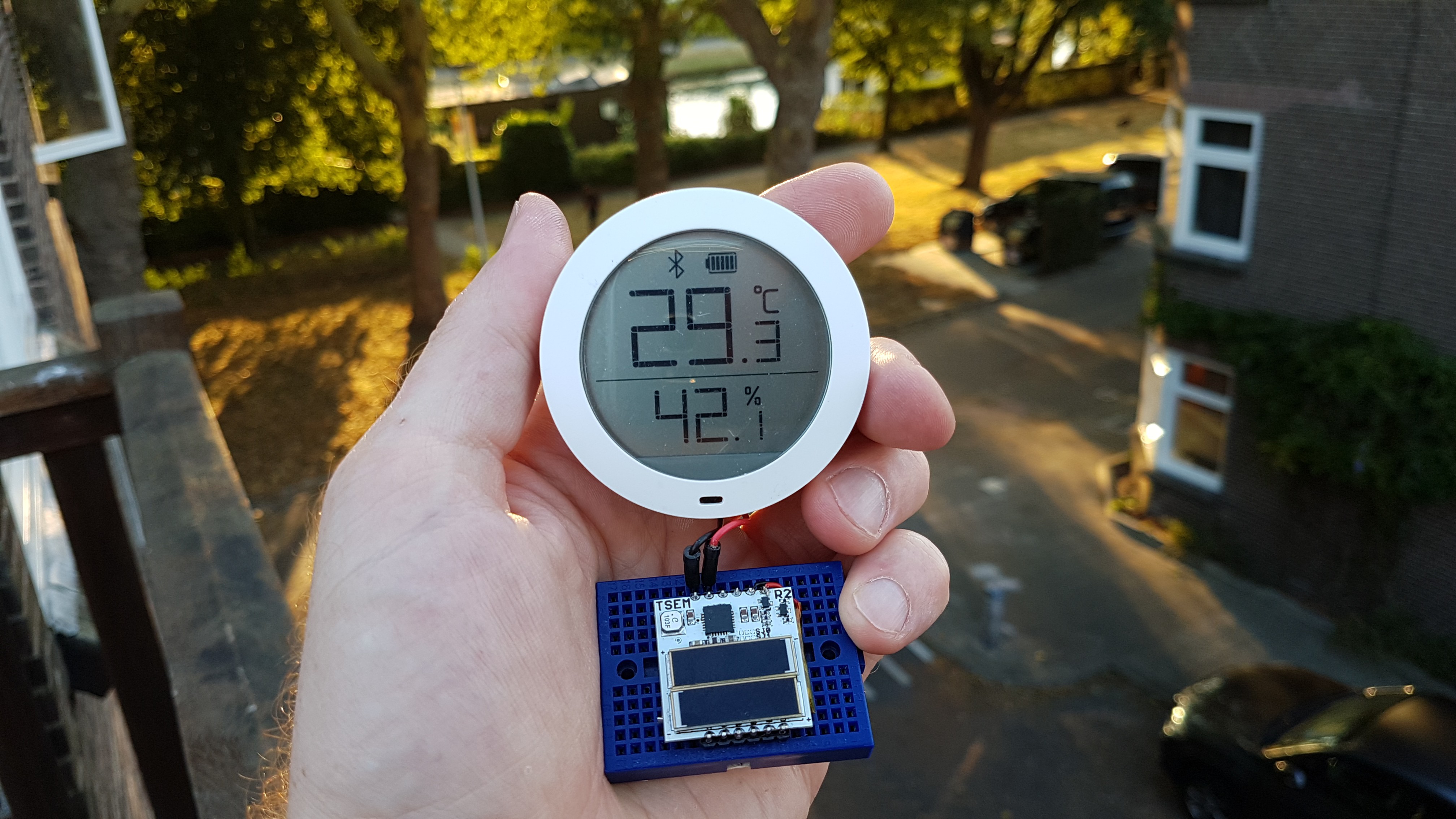 It works great. I love it!