Until very recently, I wasn't going be building one.  I found that I need a low noise supply with very fine and precise voltage adjustments that can go to tens of mV in part of my  Boost converter for low voltages project.  My usual 300W bench supply just wasn't good enough for this type of work.

Analog Simulation
Here it is the block diagram Microchip/Micrel MIC29xxx series LDO that span the range of 1.5A  to 7.5A.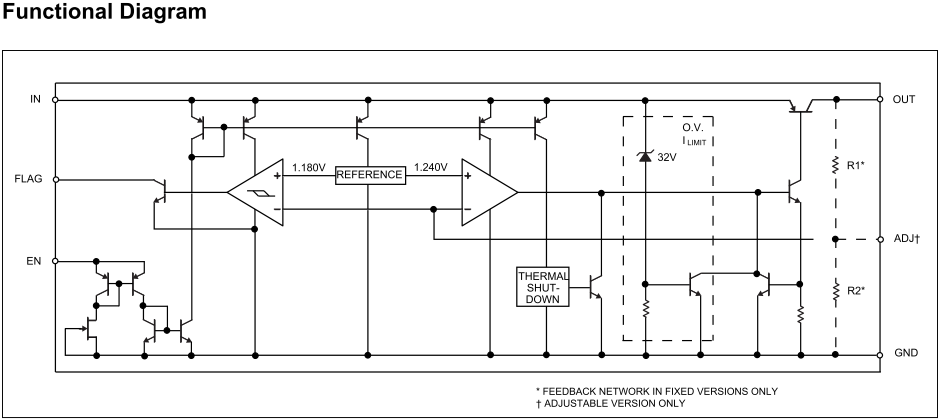 There are a lot of features built into a LDO like this: Thermal shutdown, Enable pin, Over-voltage protections etc that are messy to replicate in a discrete design.  You can get higher output current by simply upgrading the chip.
This can be simplified to the figure below.  It is simply an opamp + output stage circuit connected to an internal reference.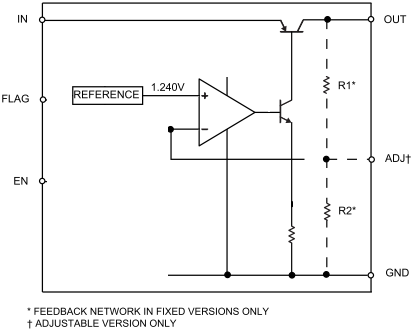 Minimum load requirement 
The LDO has a minimum load of about 7mA required.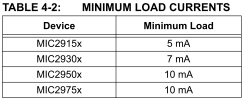 Normally this is factored in the feedback circuit, but I have decided to separate this out with a constant current sink at about 7.5mA. This removes the thermal and high voltage rating away from the feedback circuits.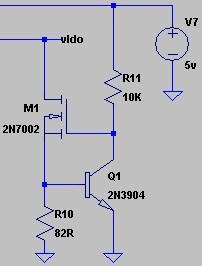 Here is the simulation result.  The circuit sinks about 7.5mA (Cyan) over most of the output range except when the voltage drops below 0.7V.  It is effectively a 82R load below 0.7V.  An opamp based circuit could further reduce this voltage.

It is not a LDO if you don't intend to use it as such
The big problem with designing a linear supply is the output current and range is limited by the thermal budget.  A switch mode supply can be very flexible and efficiency.  It has a bad reputation of being a bit more noisy, but the noise can be reduced with filtering and post regulation.
For the MIC29302, the dropout voltage over the full temperature range is about 0.5V.  The power dissipation is only 1.5W at 3A load at 0.5V drop.  It gets a bit higher for the 7.5A part, but it is still easily manageable with a heat sink.

The following simulation waveforms shows the output of the LDO (Red) and the switch mode supply feeding it (Blue).  The green traces show the voltage difference which is normally about 0.6V.  The switch mode output does not go all the way to 0V (even though it can) to provide a minimal operating voltage for the LDO. The two regulators have slightly different reference voltages, so there is a slight voltage variation over the entire range.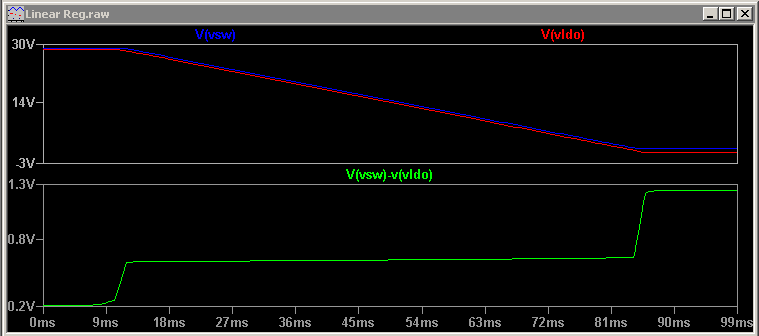 So the big question is how...
Read more »