Just finished designing and 3D Printing the new Stator, which is one of the-most critical parts of the generator. It supports most of the weight of the stators that are heavy with the large magnets in them if the generator is placed vertically. 

I did have some issues with V1,  Where the stator would bend if the rotors were fastened incorrectly to the drive staft and hence improperly distributing the weight across the bearings. 

V2 is waaaaay more stiffer, and is printed with Carbin Fiber ABS. The circular groove in the center is where the thrust bearing sits, which would make assembling the generator, especially dealing with the extremely strong magnets alot easier.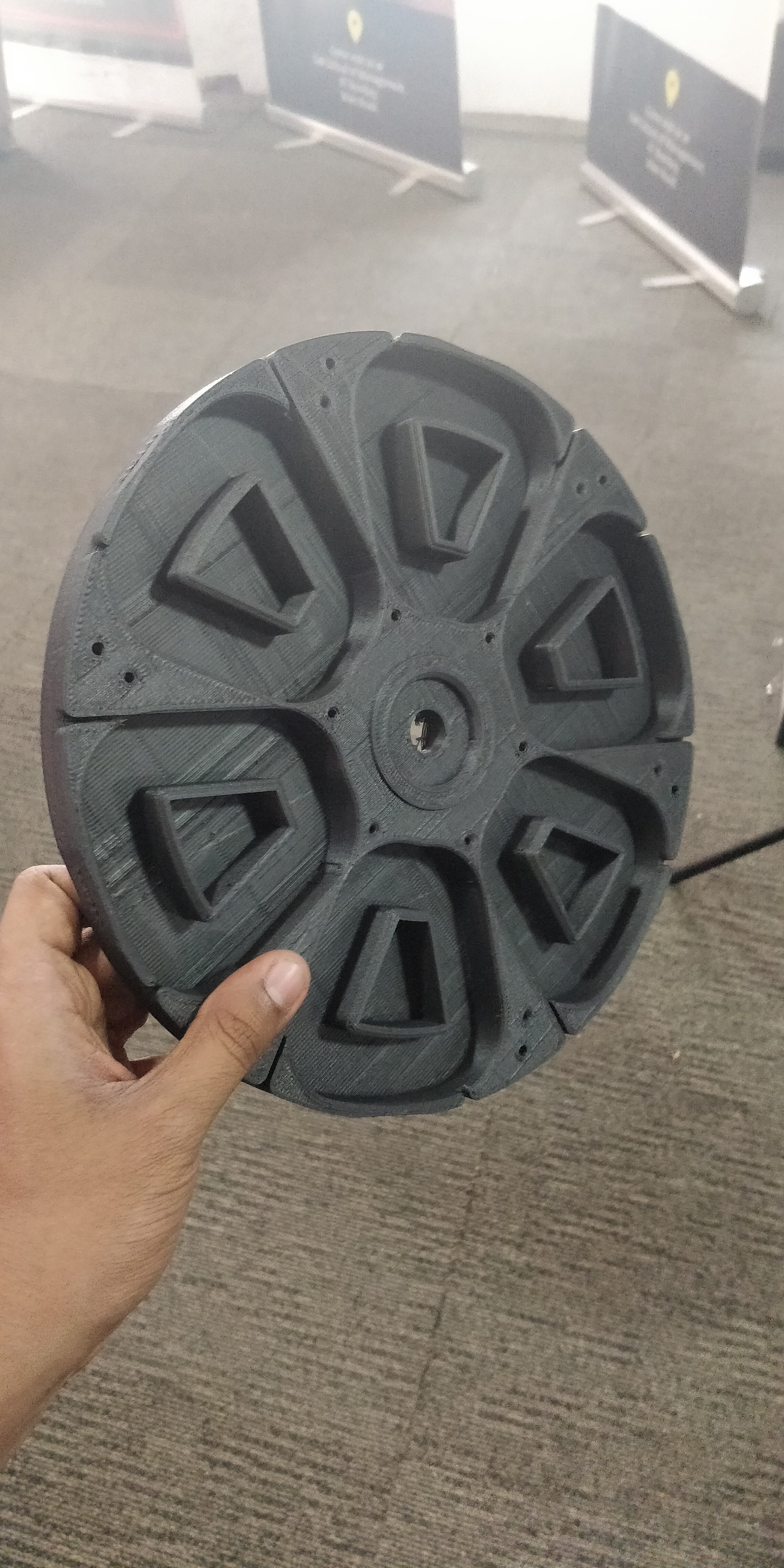 The stator itself if alot bigger than V2, since i'm gunning for atleast 500W with it. It fits on a printer with 250x250 bed size, but you may need to dissable the Skirt option.