Power Module
The power module takes the outputs from all of the generator modules and regulates them down to a usable voltage.  It supports up to 6 generator modules at once. It contains 2 USB outputs as well as a battery bank to store power until it is needed.
Lamp Module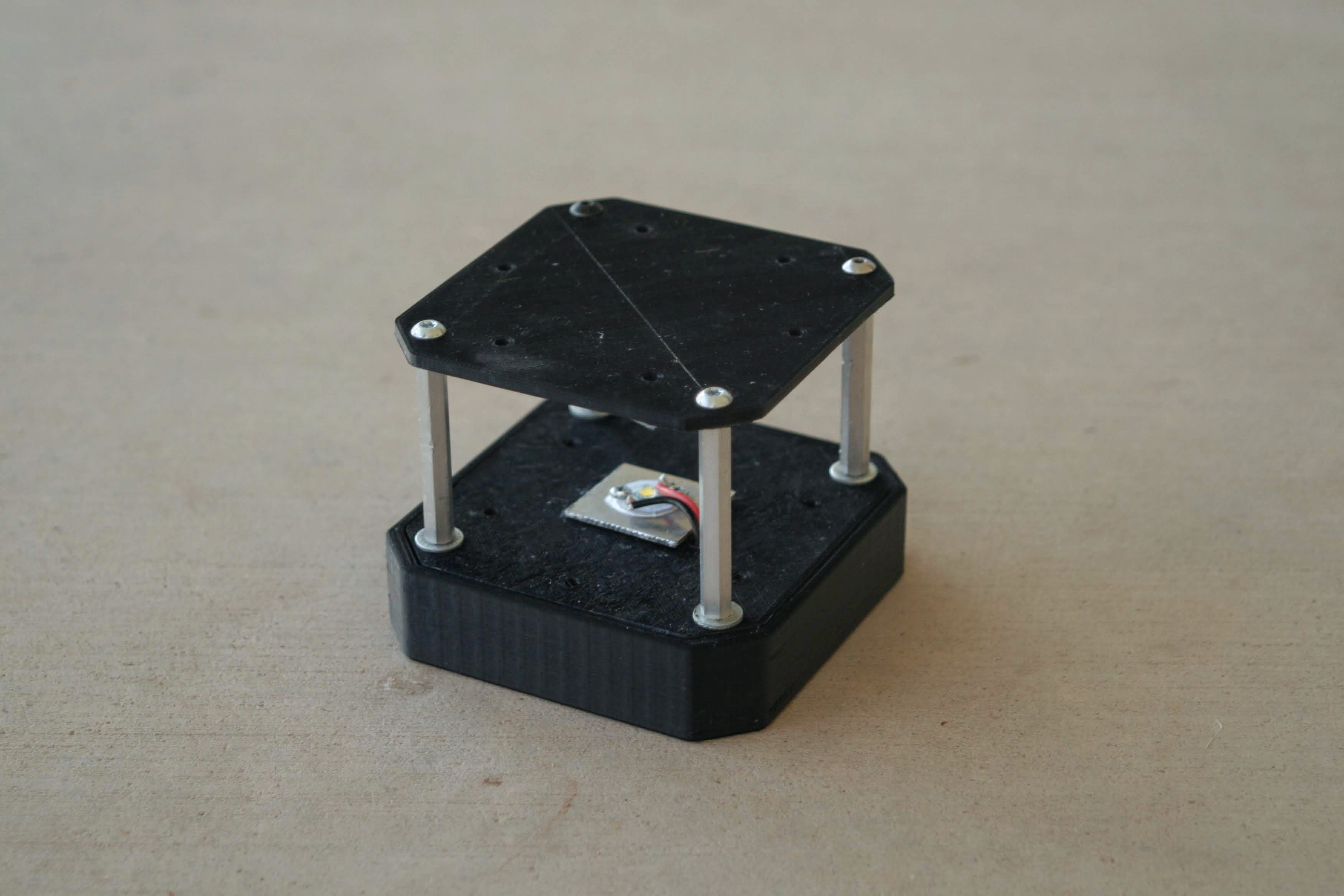 The lamp modules consists of a LED light that powered using one of the power generation modules. A pyramidal reflector is used to disperse the light from the LED. The lamp contains a built in regulator to allow it to be directly connected to any of the generator modules.
Hand Crank Module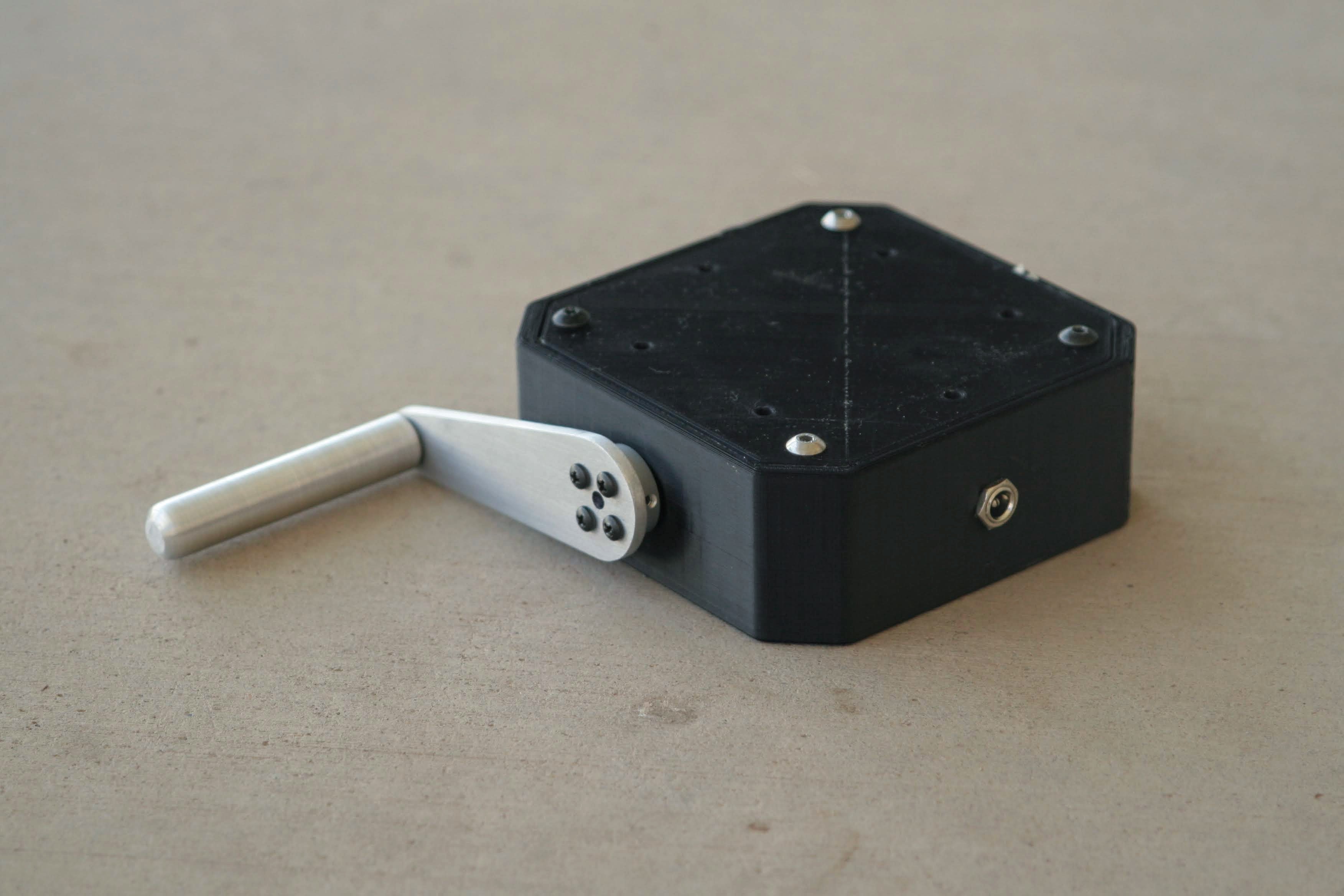 The hand crank module has a maximum output of 15V and 0.3A. This output is very impressive because it can be generated everywhere and in all weather conditions. All the user has to do is turn the crank. This module is so effective at generating power because the team utilized a motor with efficient internal gearing that insures that this power can be achieved with minimal strain on the user.
Water Turbine Module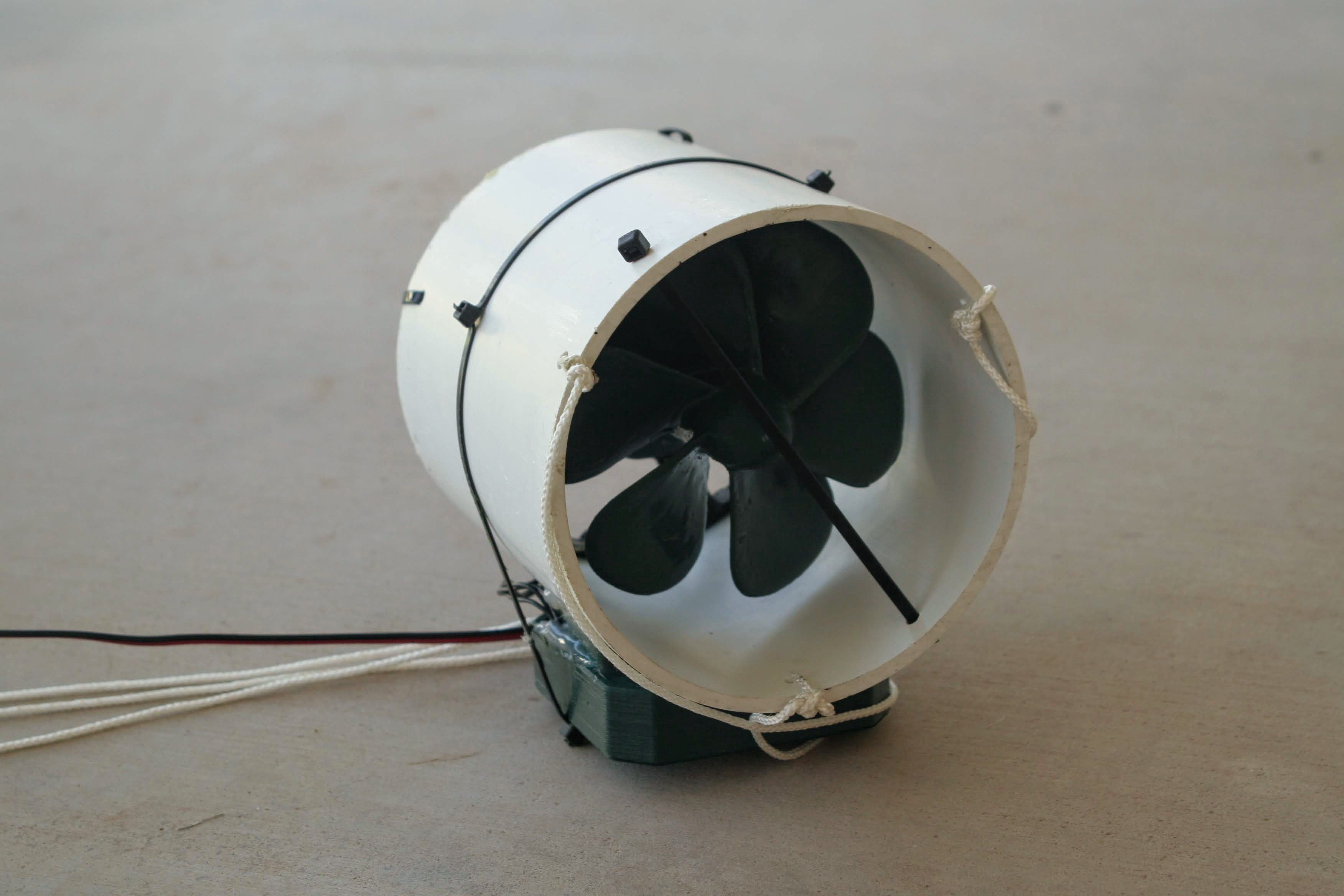 The water turbine module generated the most power out of all the modules. The current version has a maximum output of 22V and 1.1A which is enough to charge four smartphones at the same time. The module contains a six inch 3-D printed propeller that is connected to a large brushless gimbal motor and housed in a six inch section of PVC pipe. However, the most impressive part of the water turbine module is its ability to generate eight to ten volts in water approximately flowing at one knot ensuring that meaningful power can be generated in nearly any stream or river.
Wind Module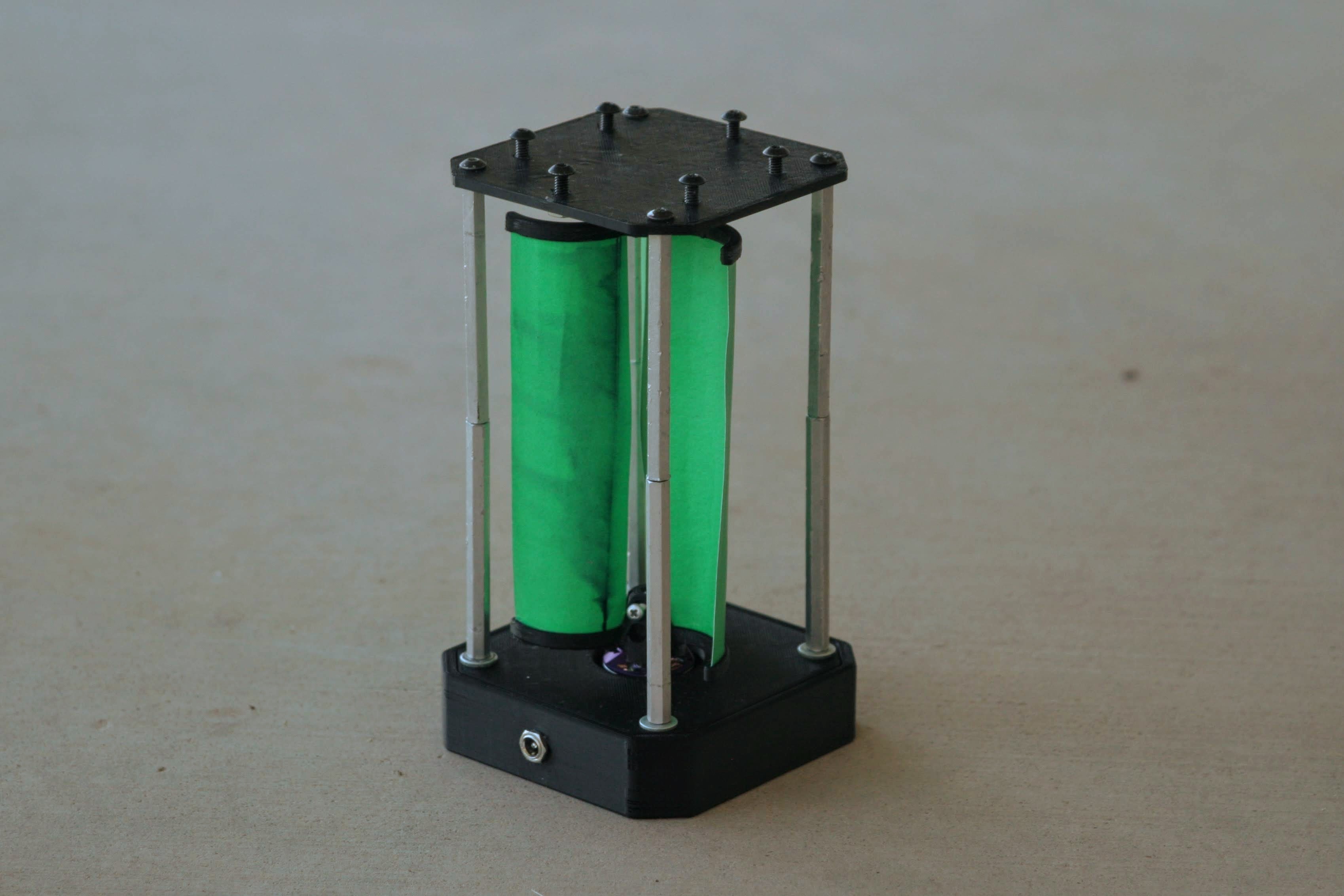 The wind module contains a small savonius turbine connected to a brushless motor.  A built in 3 phase rectifier converts the power output to DC. The current version has a maximum output of 1.8V and 0.3A.