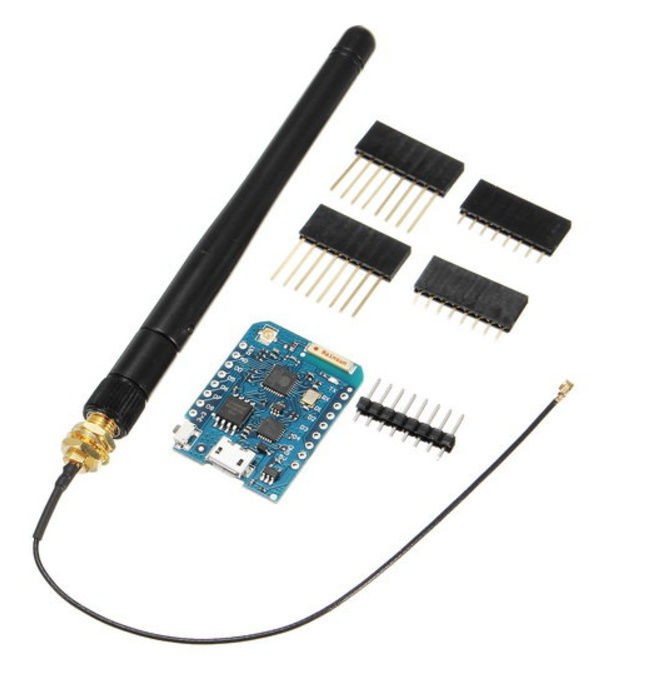 The Wemos D1 mini Pro board have a inbuilt ceramic antenna along with provision for connecting an external antenna to improve the range.Before using the external antenna, you have to reroute the antenna signal from the built-in ceramic antenna, to the external socket.This can be done by rotating the small surface mount (0603) Zero Ohm resistor (sometimes called a link).
You can watch this video made by Alex Eamesto rotate the zero ohm resistor.
Then snap the antenna SMA connector in to the Wemos Pro mini antenna slot.