The PCBs finally arrived from @Elecrow, so I assembled one to see how it works: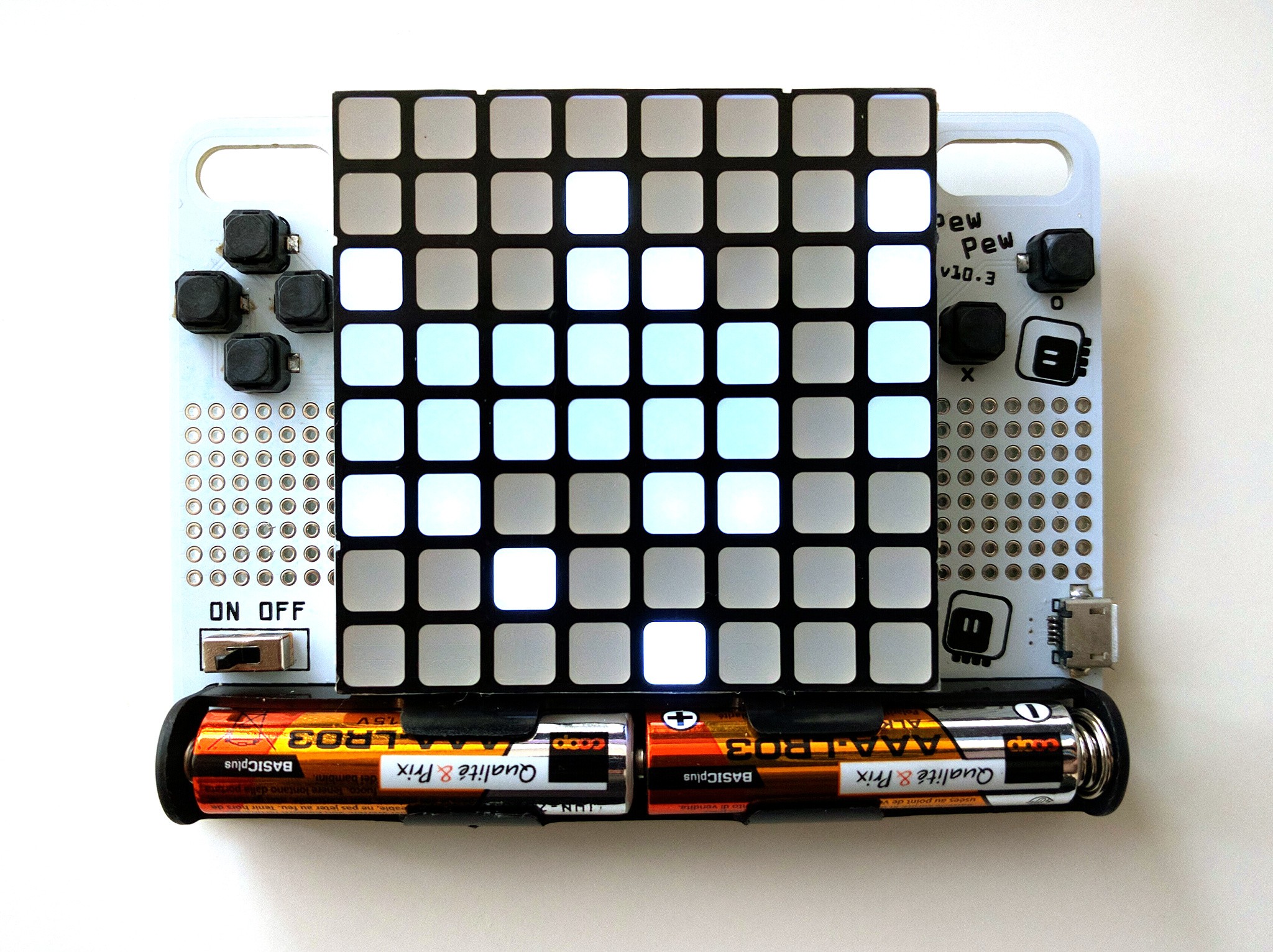 Generally I'm pretty happy with it, there are however two small things that I would correct in the next version:
the direction buttons are too close to the matrix, and it's awkward to press the right button,
the holes for the matrix are a bit too far apart, so you have to bend the matrix legs a bit to fit, but it also makes them fit tighter, so I'm not sure about this one.
Otherwise it looks and works great, and I think I'm going to put some of them for sale on Tindie. Here's how they look like under the hood (while being programmed):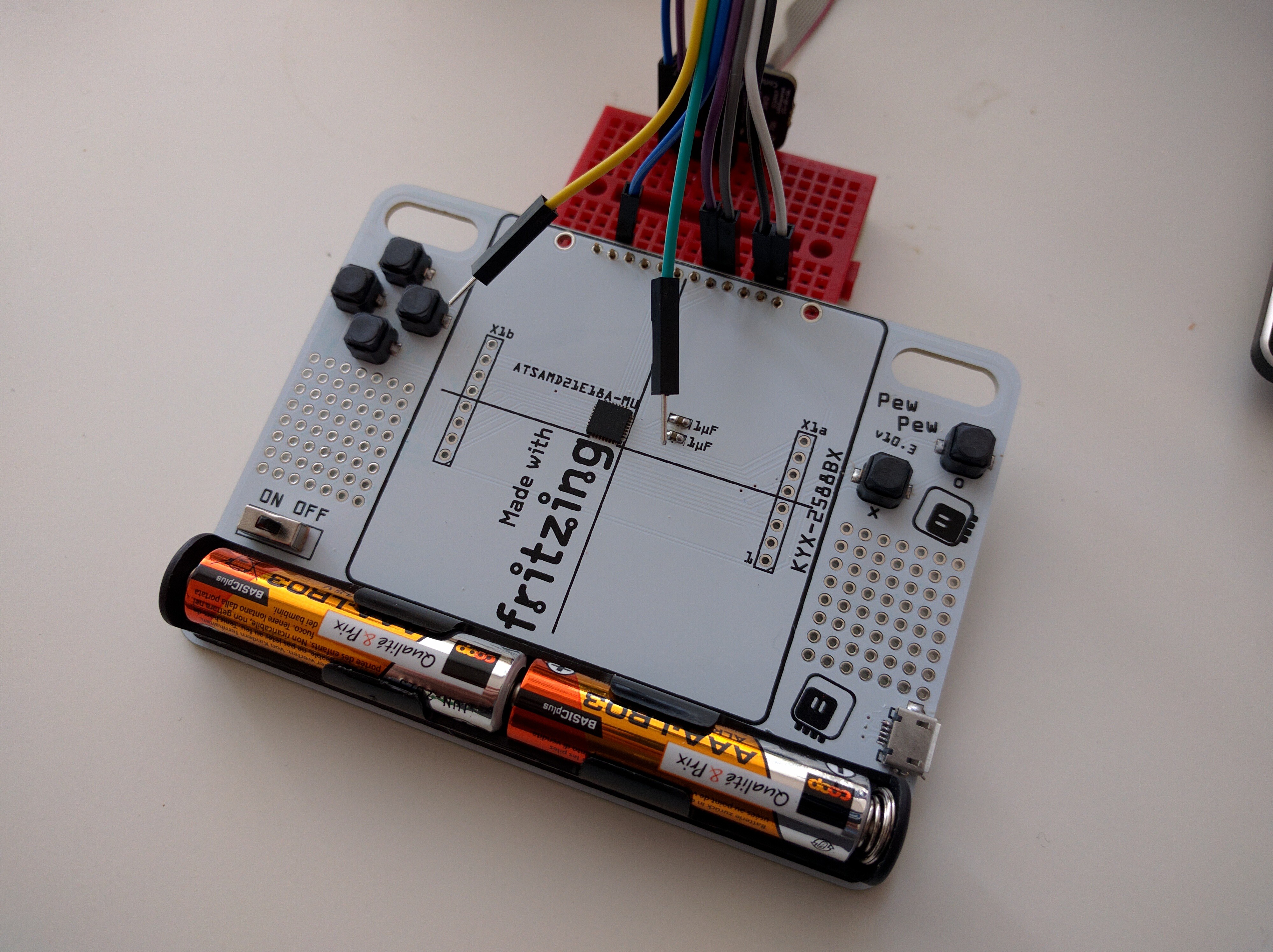 And here's photo of the back. There is plenty of room for a conference logo and/or name — hint, hint!