Have you ever done a project that was supposed to be quick & simple, but instead takes on a life of its own, you're never satisfied, and is never done?  For me that's Timer.
It started out as a solid state design to replace the crappy electro-mechanical timers used for decorative lighting.  While cheap, I got tired of replacing them because of exposure to the elements.  All I wanted was a timer to run 24h cycles that was weather proof, could switch light loads., and would last forever.  Here's the prototype.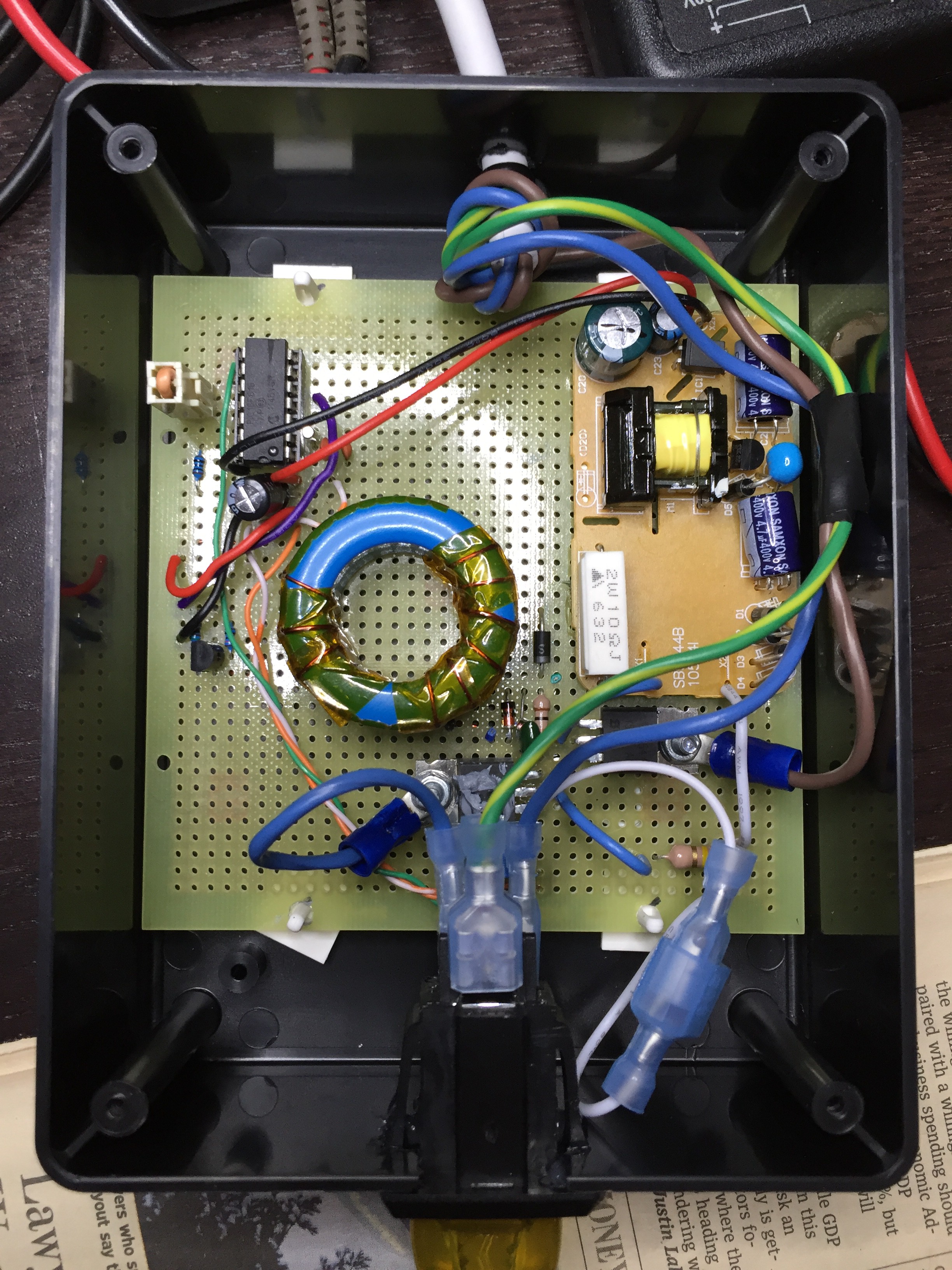 It had a jumper to set a 4/8h on cycle.  The giant toroid (all I had on hand) is for the isolated gate drive in the MOSFET based solid state relay (SSR). It used a PIC16F616 controller and could handle a 2 amp load.  The board in the upper right is a 5V logic supply hacked from a phone charger.  Worked great but not too flexible and certainly not weatherproof.
Miniaturizing & weatherproofing went pretty quick but then I kept wanting more:  more features, higher loads, how much can you do with a timer?  Apparently a lot because two years and few dozen iterations later I've taken the design in its current form about as far as it can go.  A reboot is in order which is why I've marked this as an on-going project.  But it's not a priority for me right now so it will take a while.