OpenEIT is an open source and safe way to experiment with biomedical imaging. It has reconstruction algorithms, a PCB and can re-create an image in real time. The technique is also ideally suited to machine learning applications where even more useful applications/diagnostics could be found.  
An AC wave is sent through the medium to be interrogated, and the impedance magnitude and phase is measured at the other electrode. This process is repeated around every combination of an array of electrodes, which gives us the base data to perform a tomographic reconstruction. The board is a tiny 2" square, with bluetooth, 16 bit resolution and 160kSPS sample rate. 
Below is a video of an image being reconstructed in real-time using only 8 electrodes. Notice the image moves as the shot glass rotates. Since then we've moved to a smaller PCB design with 32 electrodes!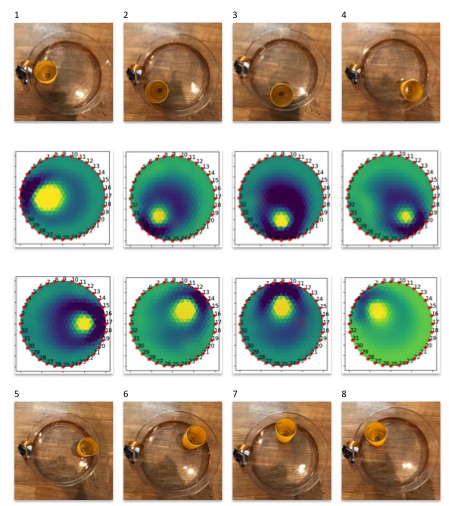 The picture here shows the new 32 electrode device, with a cup being rotated around in the tank. You can see it's got far better resolution than the first 8 electrode device! 
You can easily experiment with reconstruction algorithms or see if you can detect differences in materials such as fruit shown below. Each piece of fruit has it's own unique signature, based on the cell characteristics within it. 
You could also apply this to meat, bones, blood clots or tumors just as easily.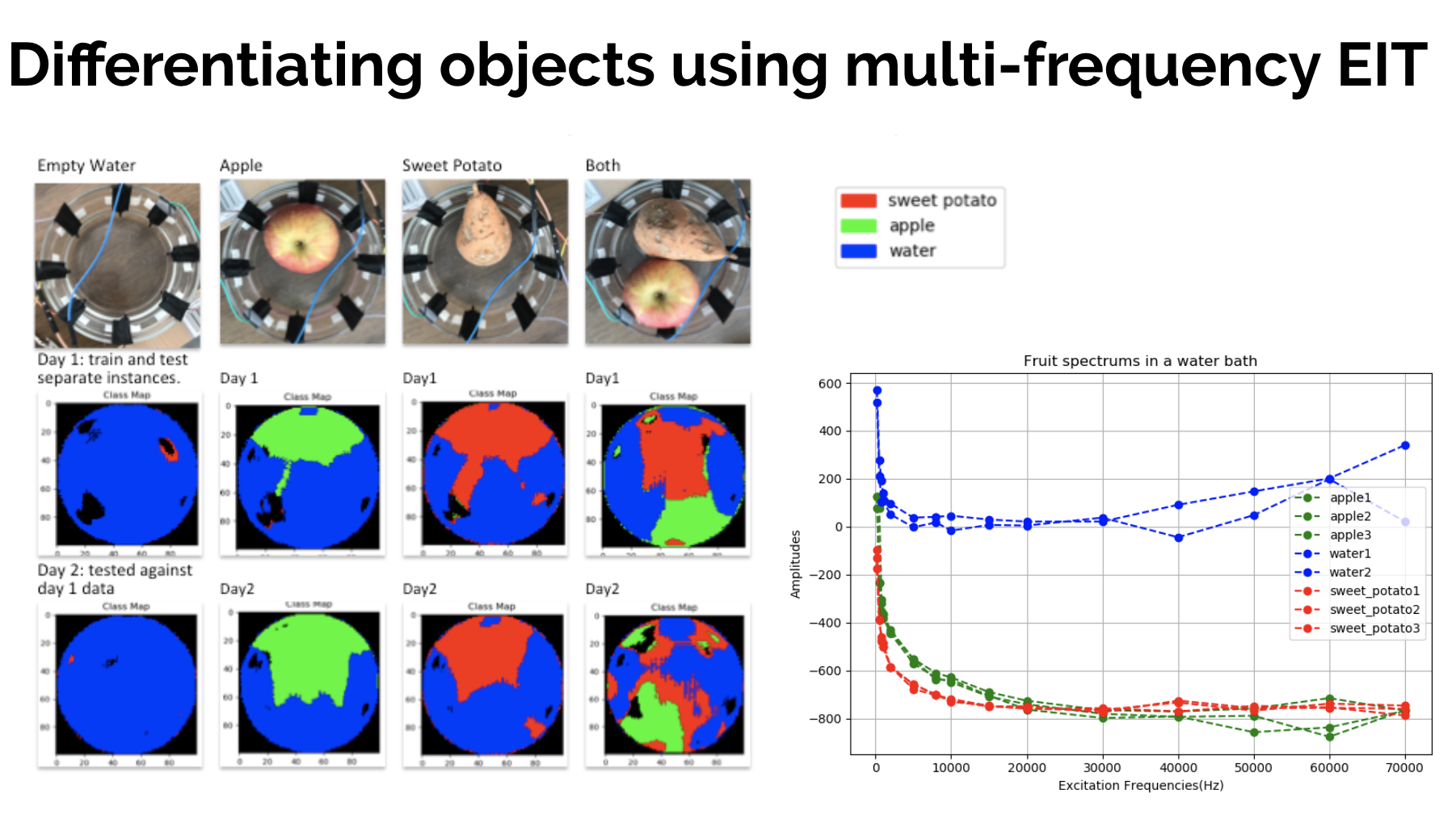 Although this might not look like an MRI scan today, MRI started with some pretty rough images. MRI's are expensive and need a lot of personnel and equipment to keep running so a nice small portable imaging device seems generally advantageous. Below we see the first ever MRI scan of the human thorax, with a current 3 Tesla scan below it to show how far the technology has progressed. This technology is in its early stages, so it will be interesting to see where it ends up.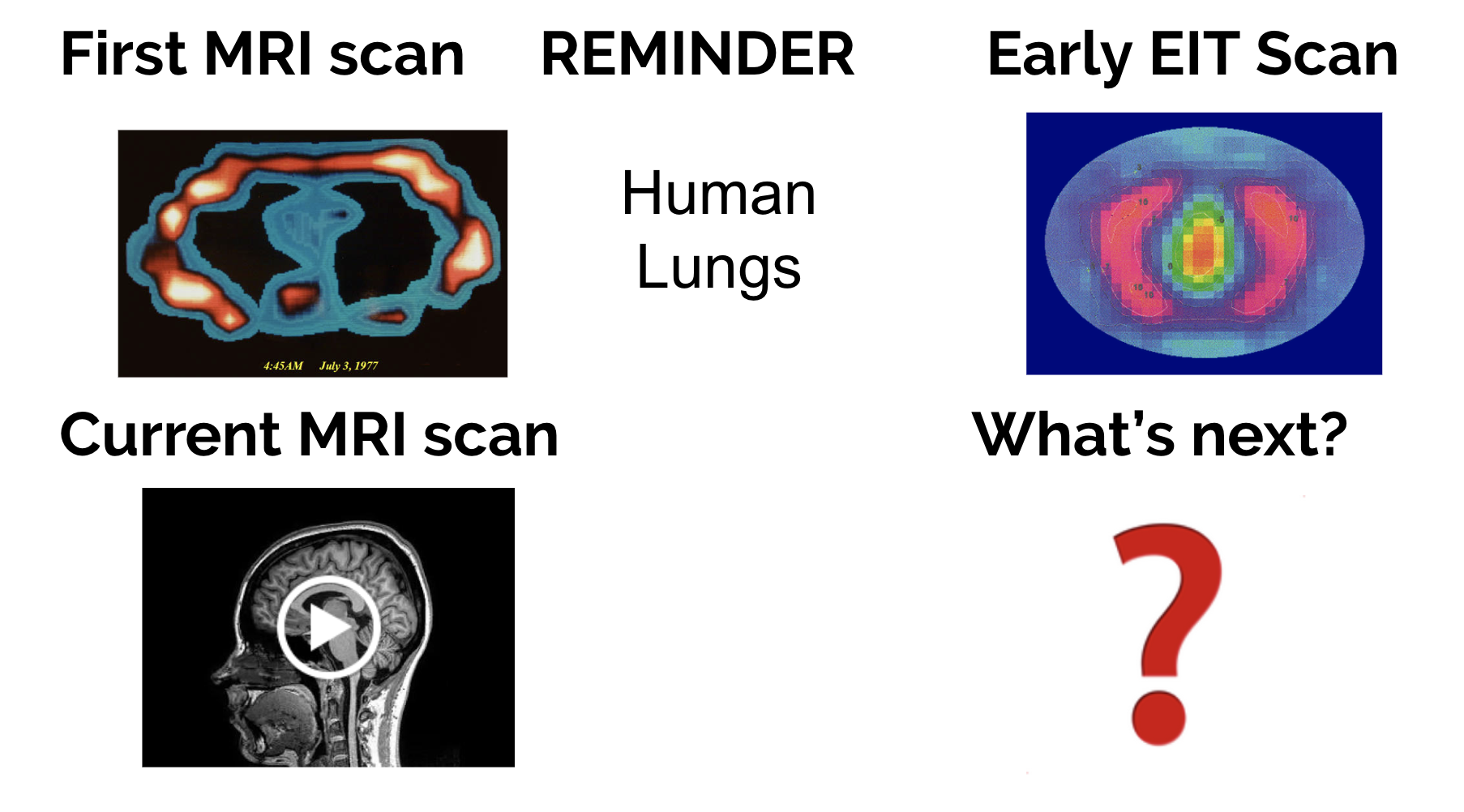 Here is a link to the project on github, that contains an easy to use dashboard with reconstruction algorithms that can be run in real-time or alternatively read in offline files. There are 3 different reconstruction algorithms currently available. The true strength of this technique I think is that you can get a dielectric spectrum at every pixel, meaning you can see differences in material properties really well. 
The project from python tomographic reconstruction software to hardware and firmware are available under an Apache2.0 license on Github. Please refer to the readme to install it! Questions and collaborators welcome: