When I tested "smiling Mrs. Claus" for a few days in my workshop, I found myself virtually unable to pass her "picture" without smiling.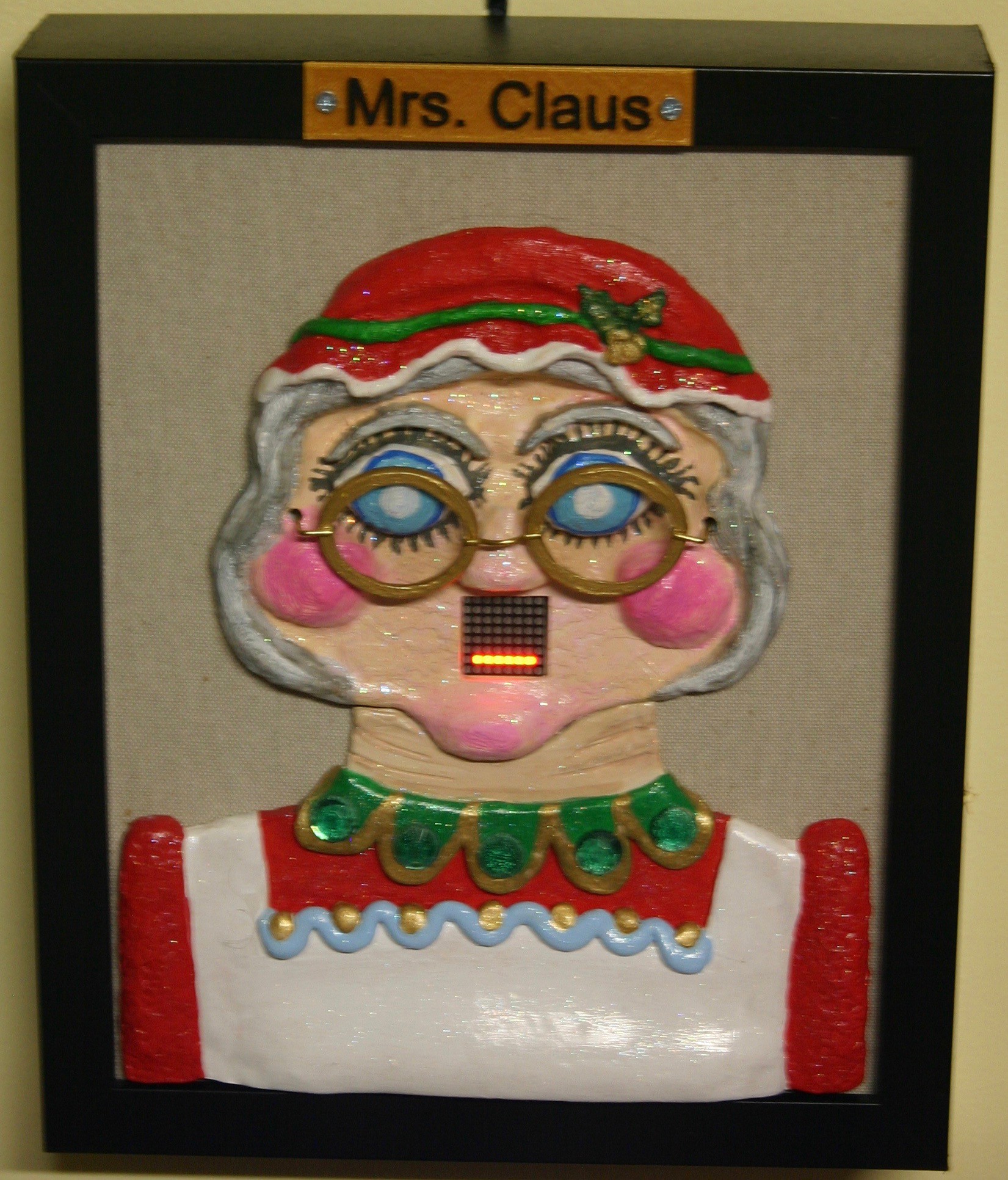 Whether it was the returned smile or the magic of "expression control," it just works.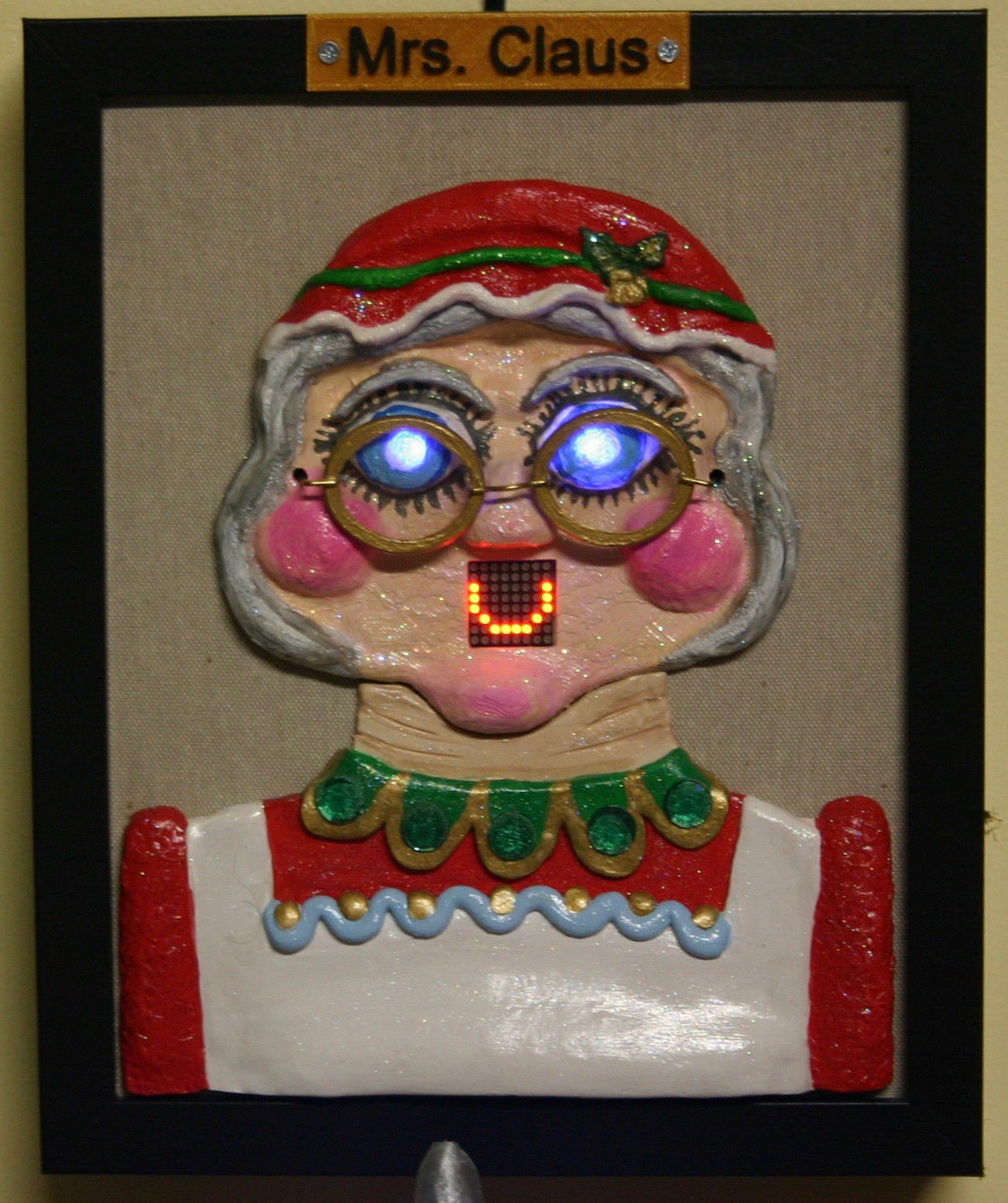 For this year's version of Santa's Shop (an animated "behind the glass" Christmas display window) interactive controls are provided for the viewers. 
To make Mrs. Claus smile, you just have to stand more or less in front of her--within 15 feet (actually 10 feet, unless you like to stand in traffic) and smile.
Santa will turn his head to face you, point and start the ferris wheel--if you are a child standing in the child zone facing the ferris wheel (an adult bending down into the "child zone" will work too).