My first prototype I created in 2012
 Introduction 
When going off the grid, it's safe to assume that most folks will be relying on solar panels for much of their electrical needs. However, a lack of sunlight can present a few problems for any would-be prepare. If only there was a cheap and simple way to supplement a solar panel array on those cloudy days.
Fortunately, there is such a way, and most of you reading this have never heard of it (I hadn't until recently). It's called a Dickens Magnesium Battery after it's inventor, Stephen Dickens; though the principles behind its function have been around for a very long time. If anything it may be more of a rediscovery, than a completely novel idea.
This device is also called a "Galvanic Cell," which has been around since the late 1700's, and possibly even earlier if the theories surrounding the Baghdad Battery are to be believed. It generates small electrical currents by capturing the energy produced by the corrosion of a metal. In this case, the Dickens battery uses the magnesium as its source of electricity, which many you probably already know if you've ever used a fire starter, is a very energy dense material. The design is simple enough that pretty much anyone can make it.
Advantages
Reliable
Rugged
Safe
Light weight without the need to carry the electrolyte.
High power and energy densities
Good response to pulse loading
Instantaneous activation
Long unactivated shelf life
No maintenance
Applications
Military applications
Marine use for sonobuoys, life jackets, air sea rescue equipment, emergency lighting, weather balloons.
Costs
Magnesium  cathode types have low material costs
Lets Start The Battery 
Main Things We Need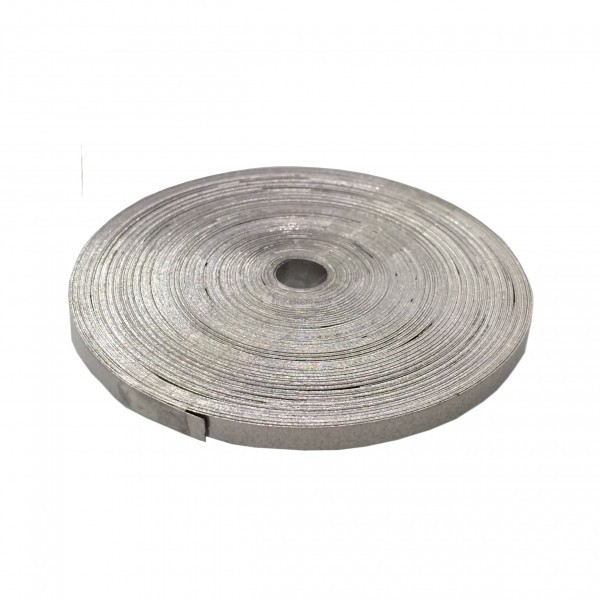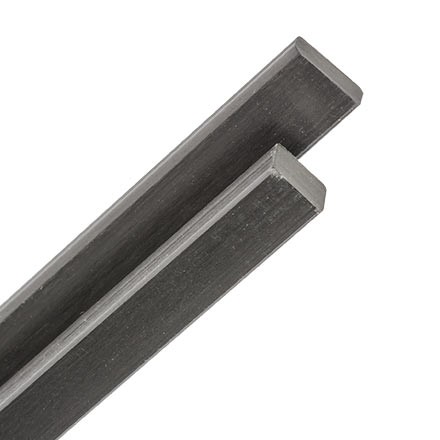 carbon and magnesium are our main components for making the battery. These are our anode and cathode.
Setting The Ribbon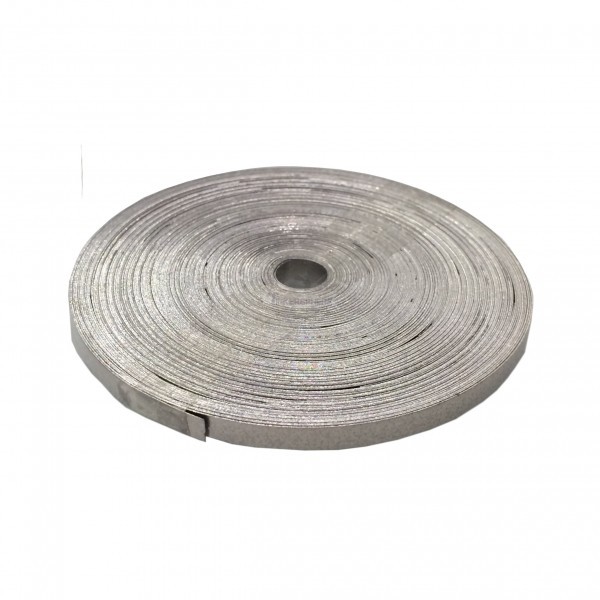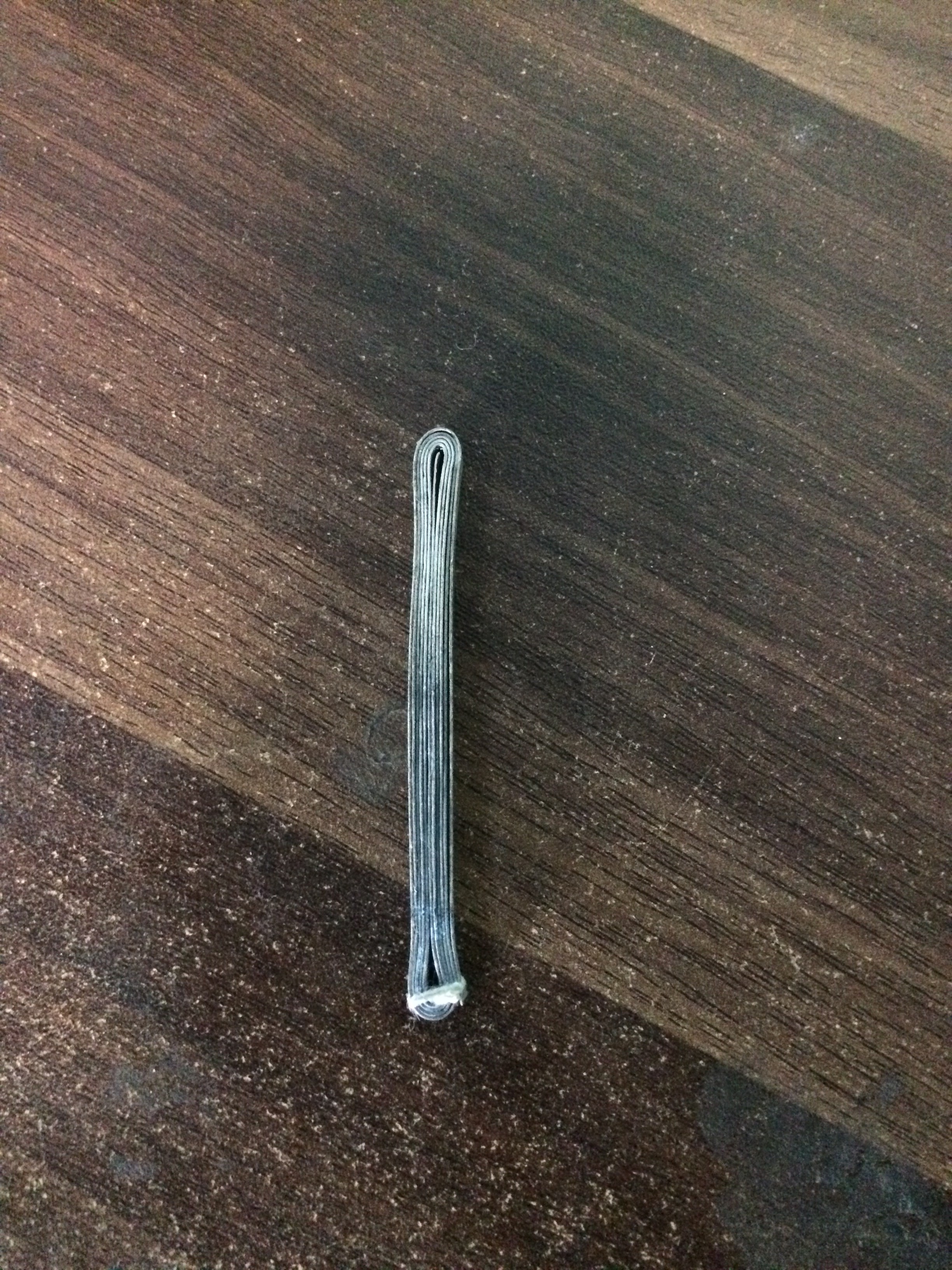 From magnesium ribbon. We will make our electrode like the above picture
Fixing Anode and Cathode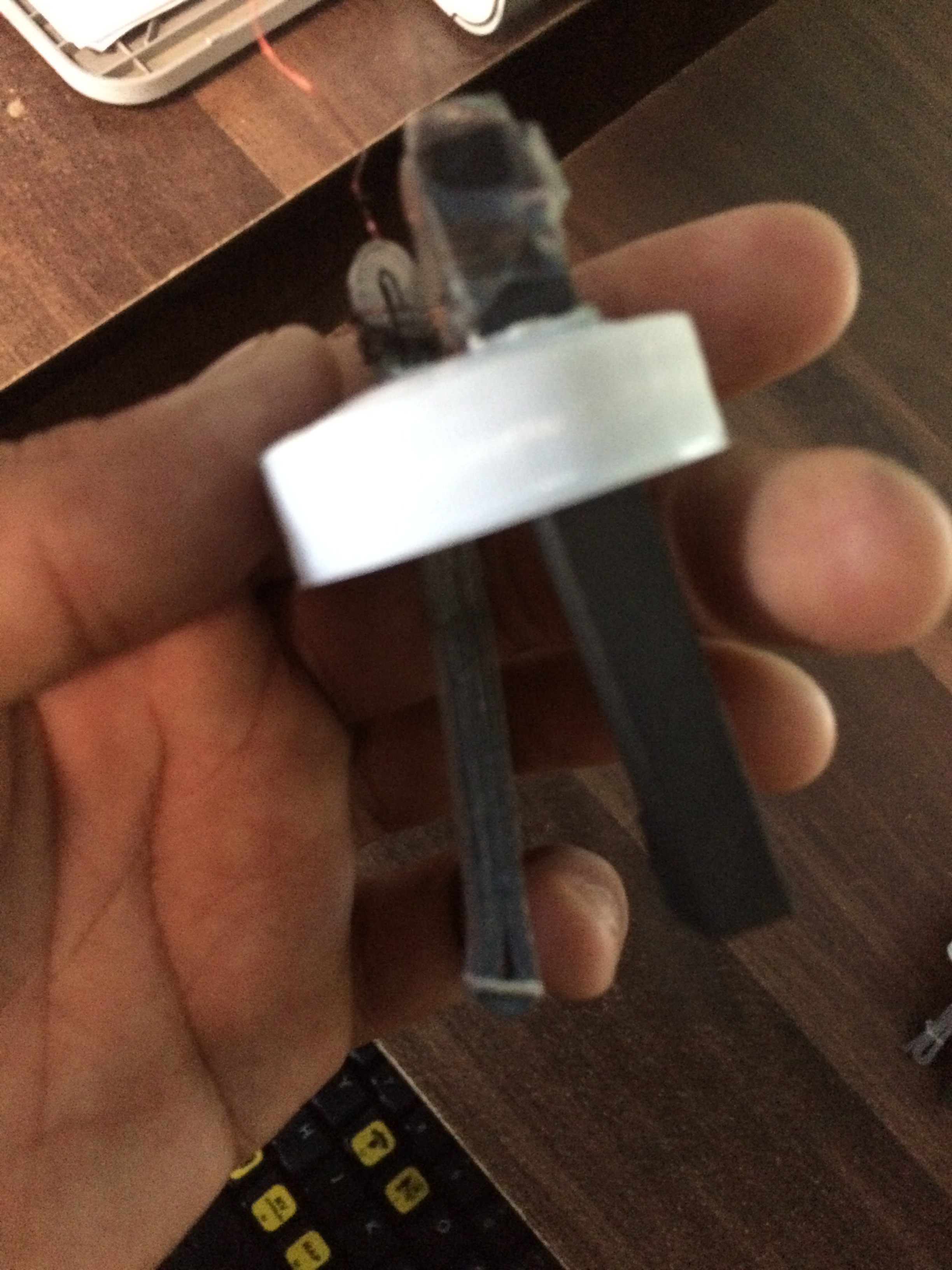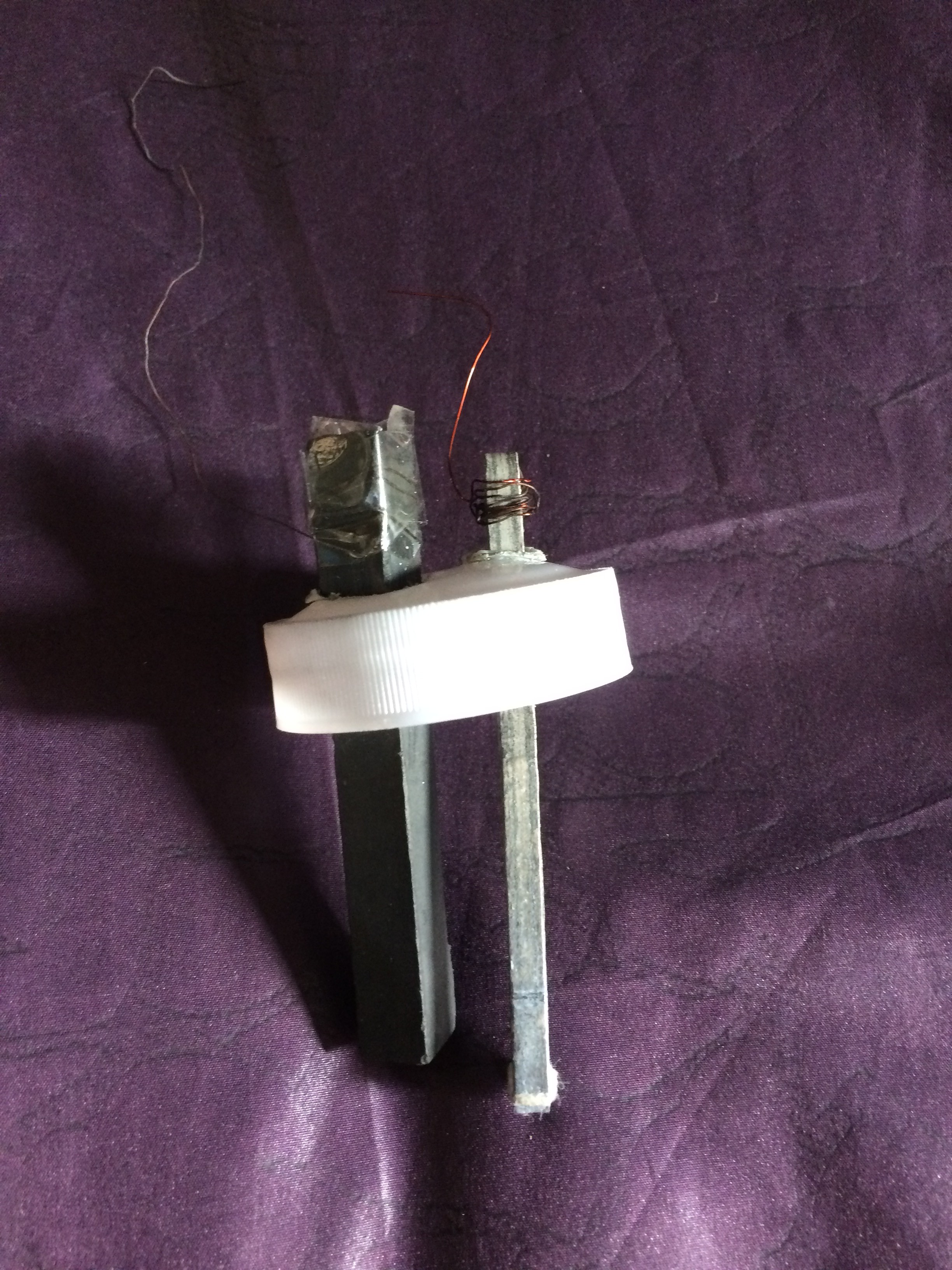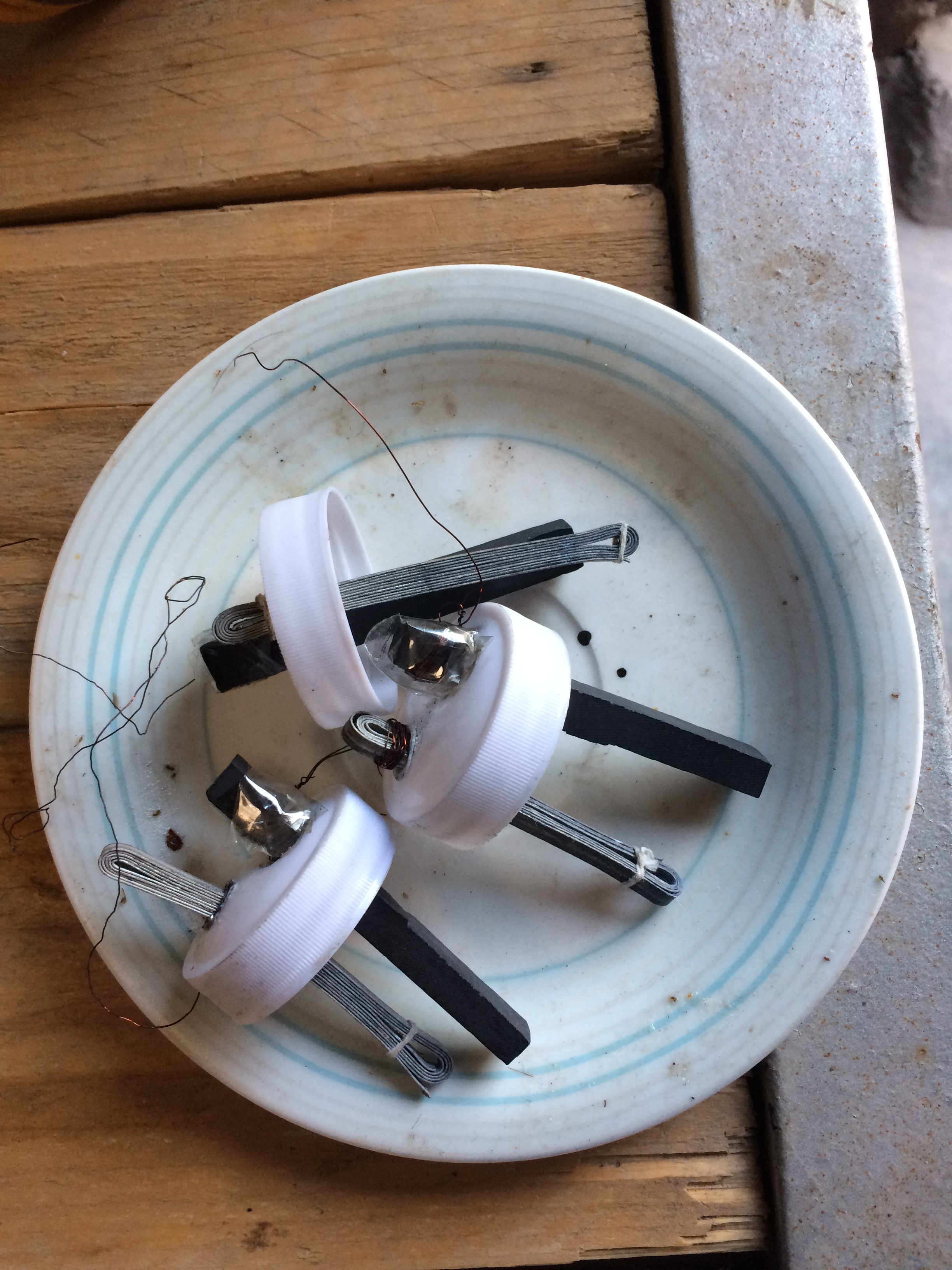 Now we have to fix the carbon and magnesium in the cape of jar. which would be like this.
Making Series of Cell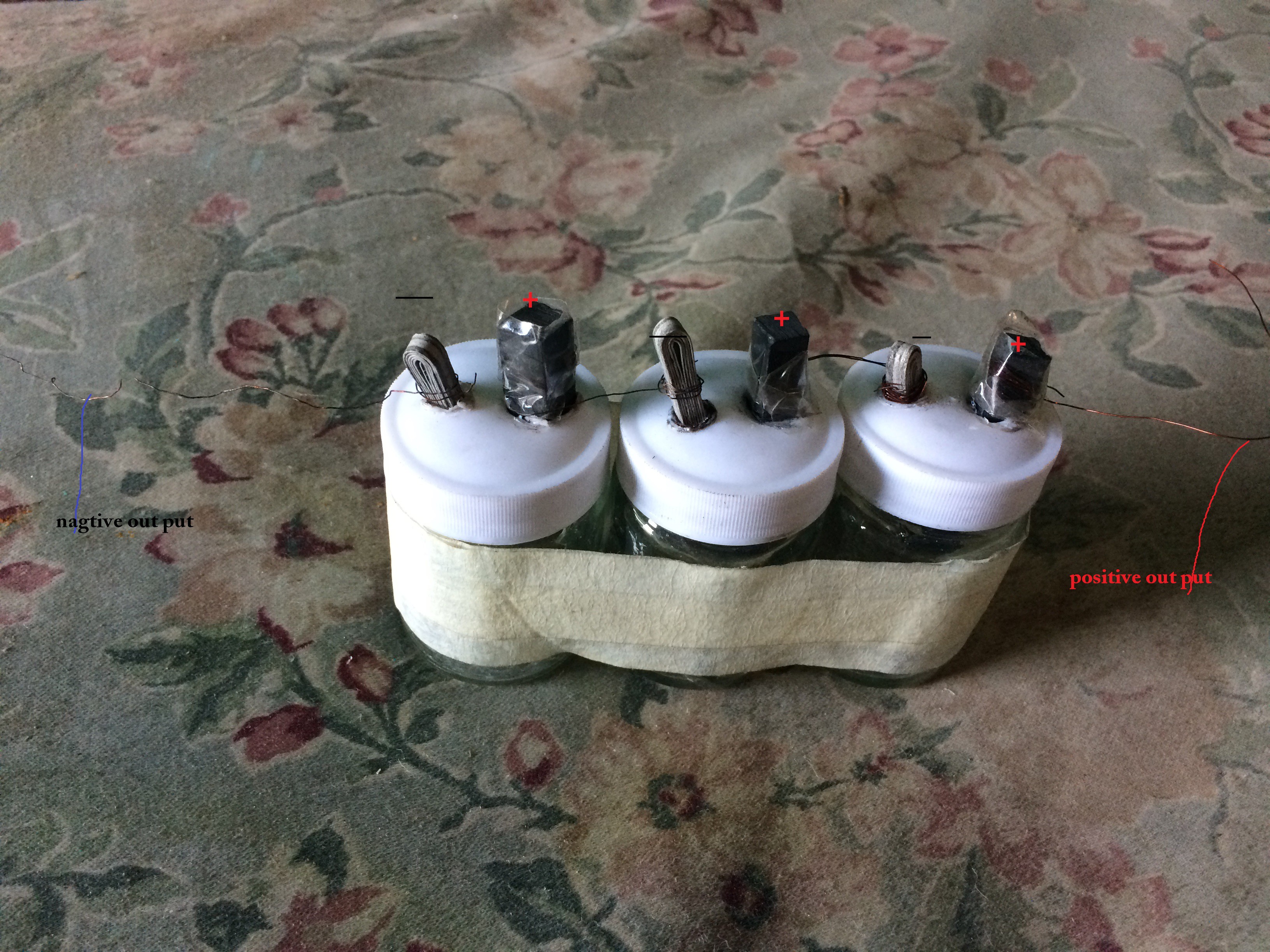 A single cell produces about 1.5 V. We are going to make 3 cells. Then rape a tape around them for fixing. keep in mind carbon has positive charge and magnesium has negative charge. For making series we will connect carbon and magnesium with wire and only leaving the first and last terminals. First and last terminals are our out put where carbon side has positive charge and the magnesium has negative charge. our total out put would be about 3.5 V. Where we can run a LED. if we increase an other cell then can charge a cell phone in very small ratio. Because these are very low amps. For real time charging cell phone we need big size of carbon and magnesium. 
Some Results With Vegetables   
 I found some results using some vegetables because they all have water in them there LED glow. In vegetables I used magnesium and copper electrodes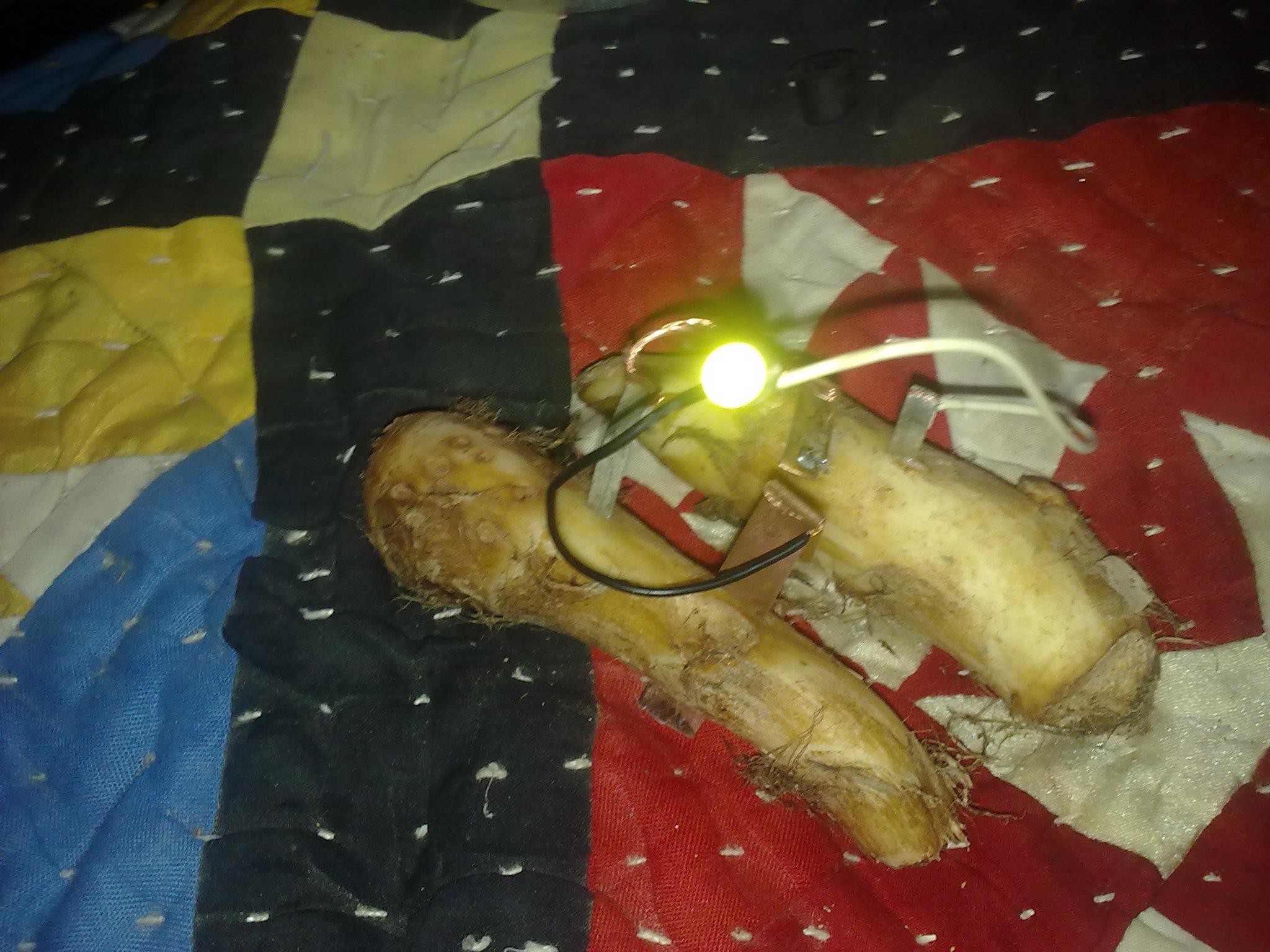 With taro root running a LED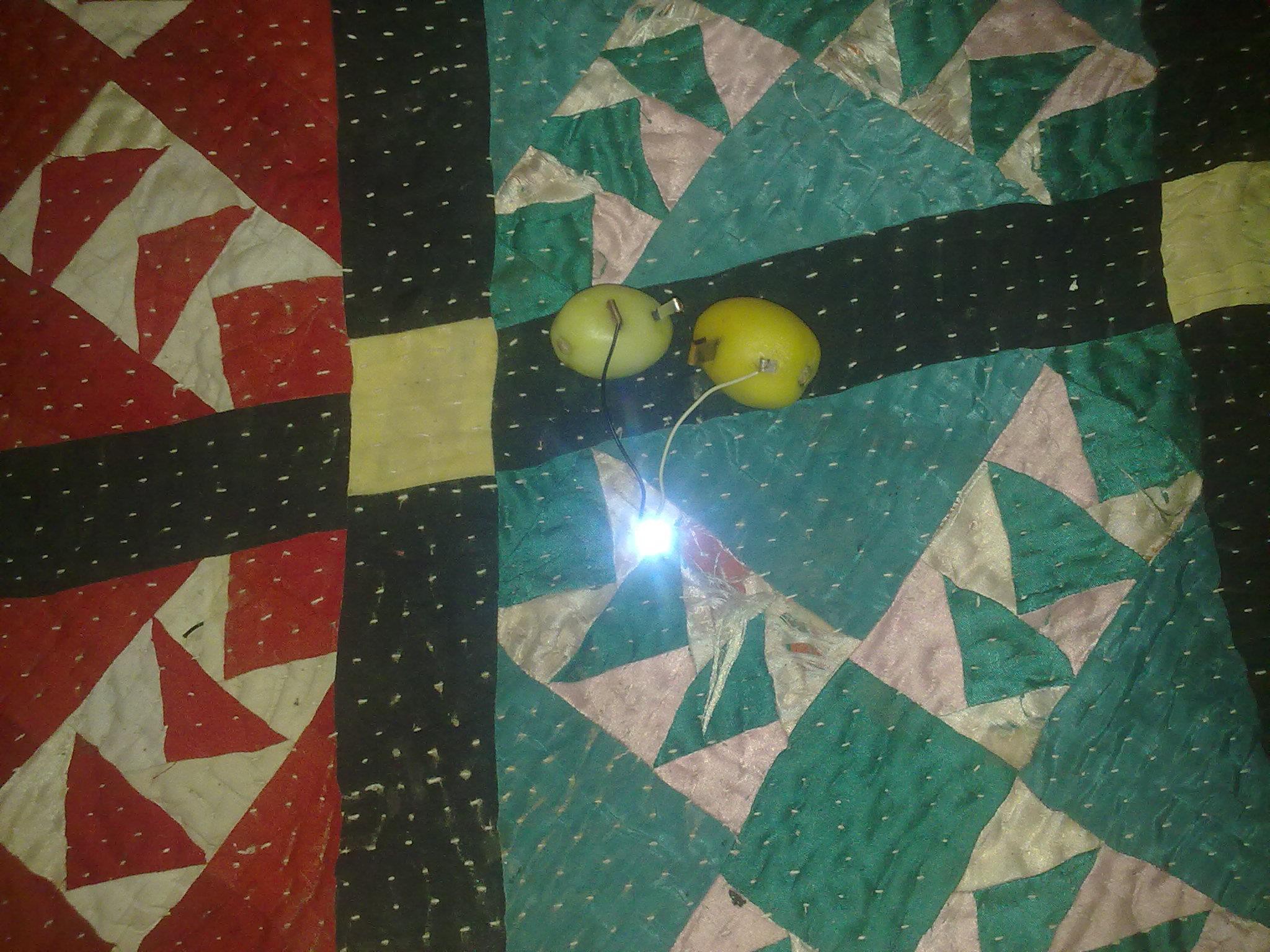 Running a LED with tomato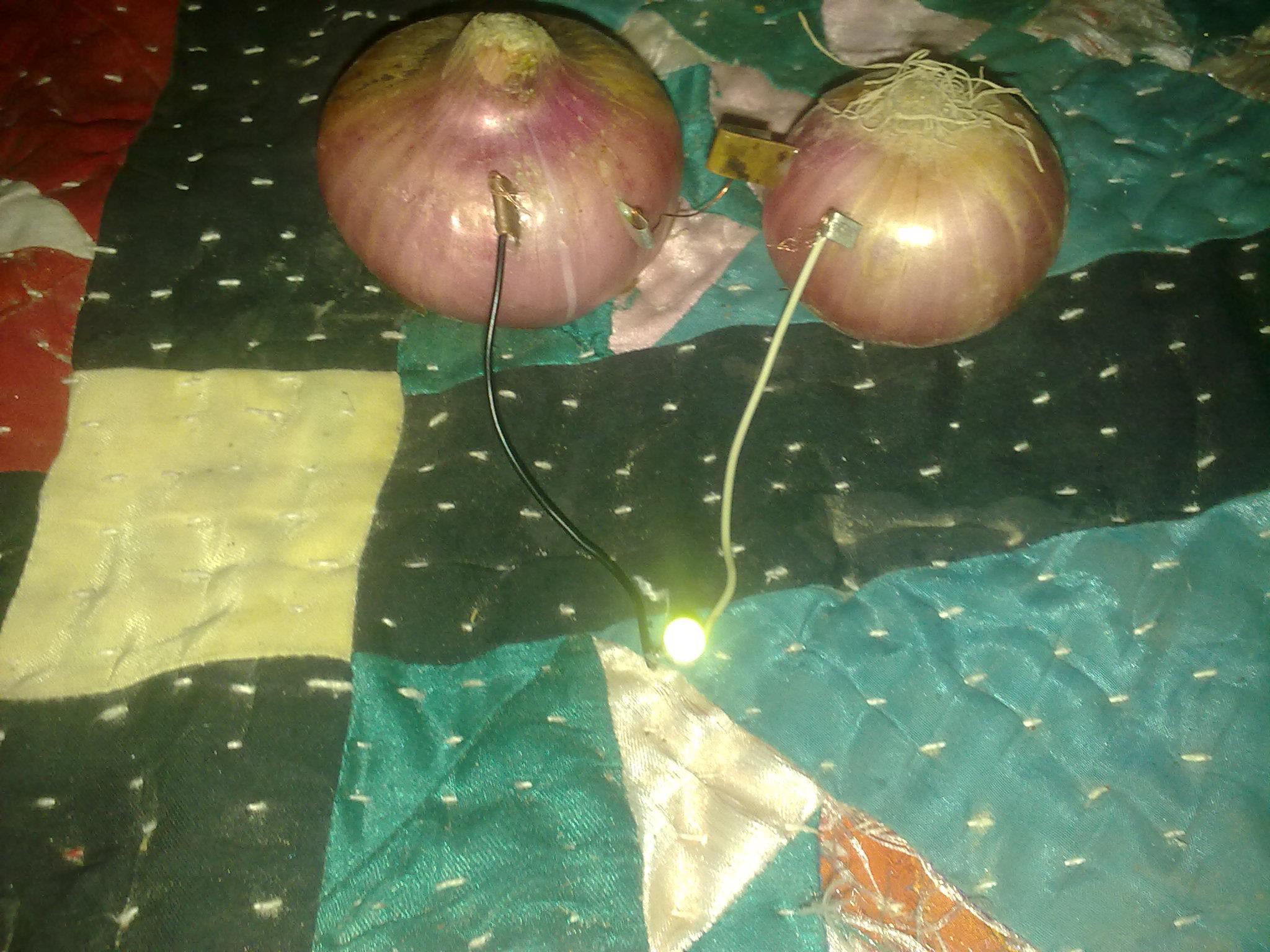 Running with onion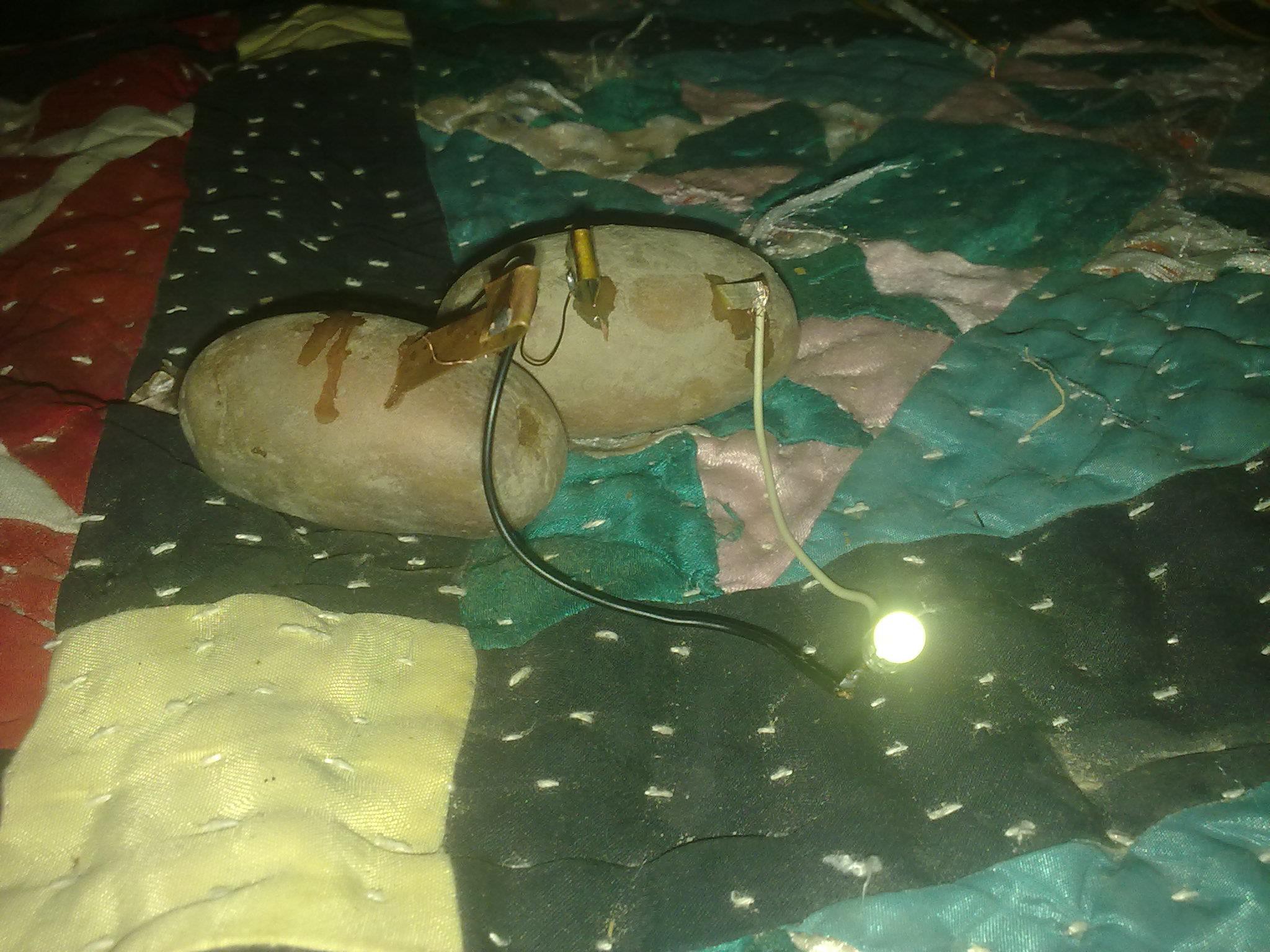 Running with potato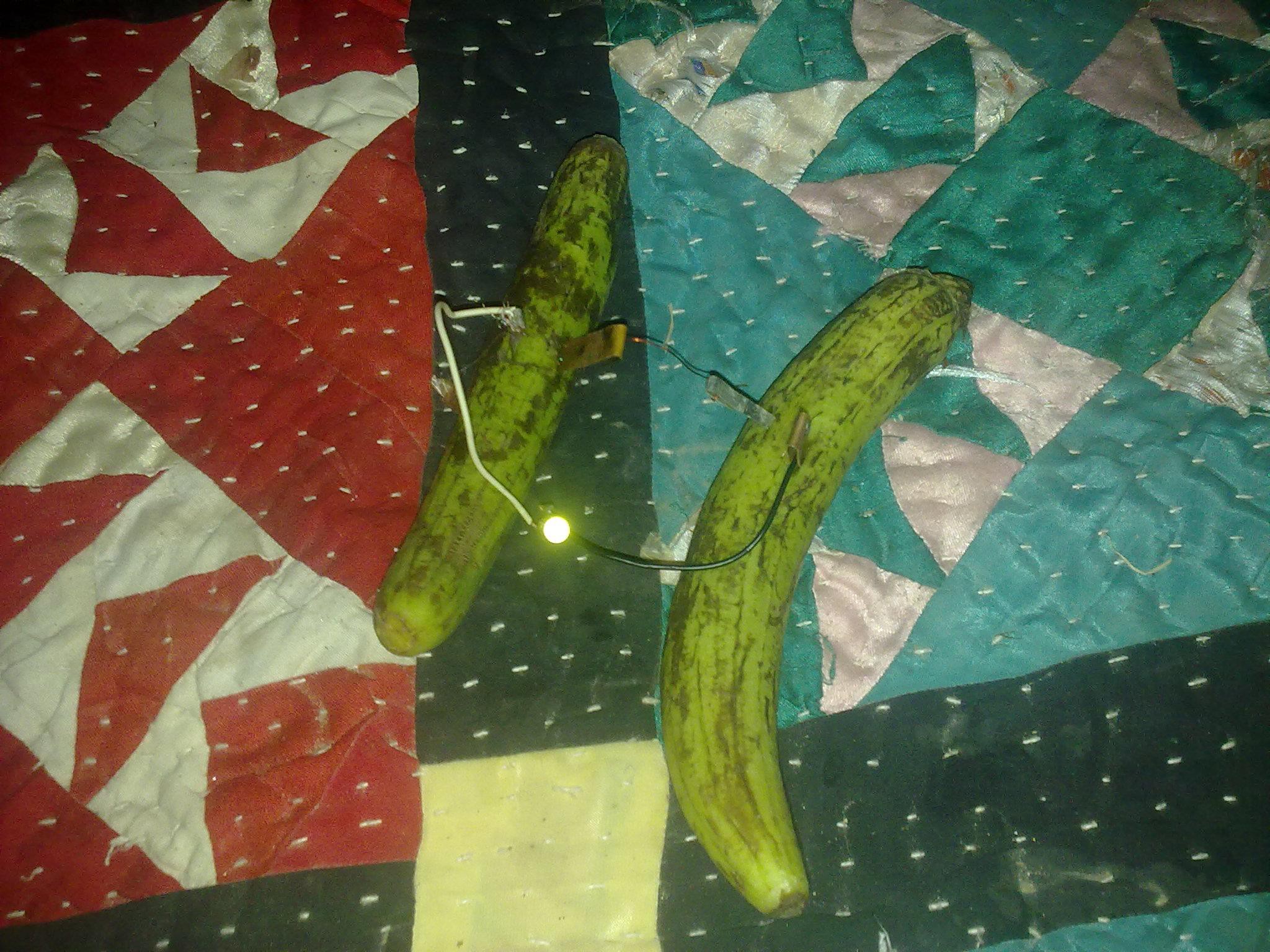 Running with Ridge gourd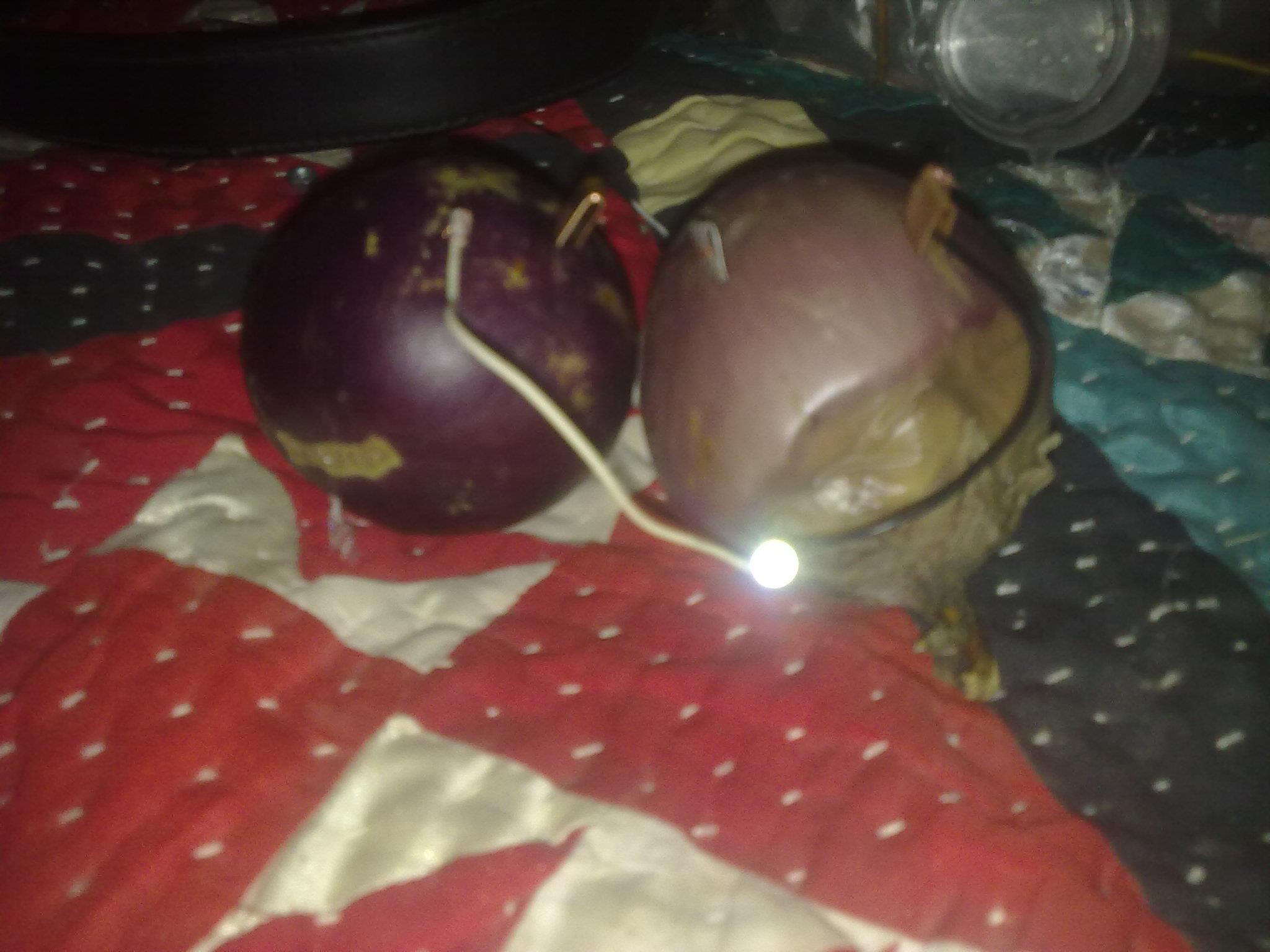 Running with Brinjal
Running with lady finger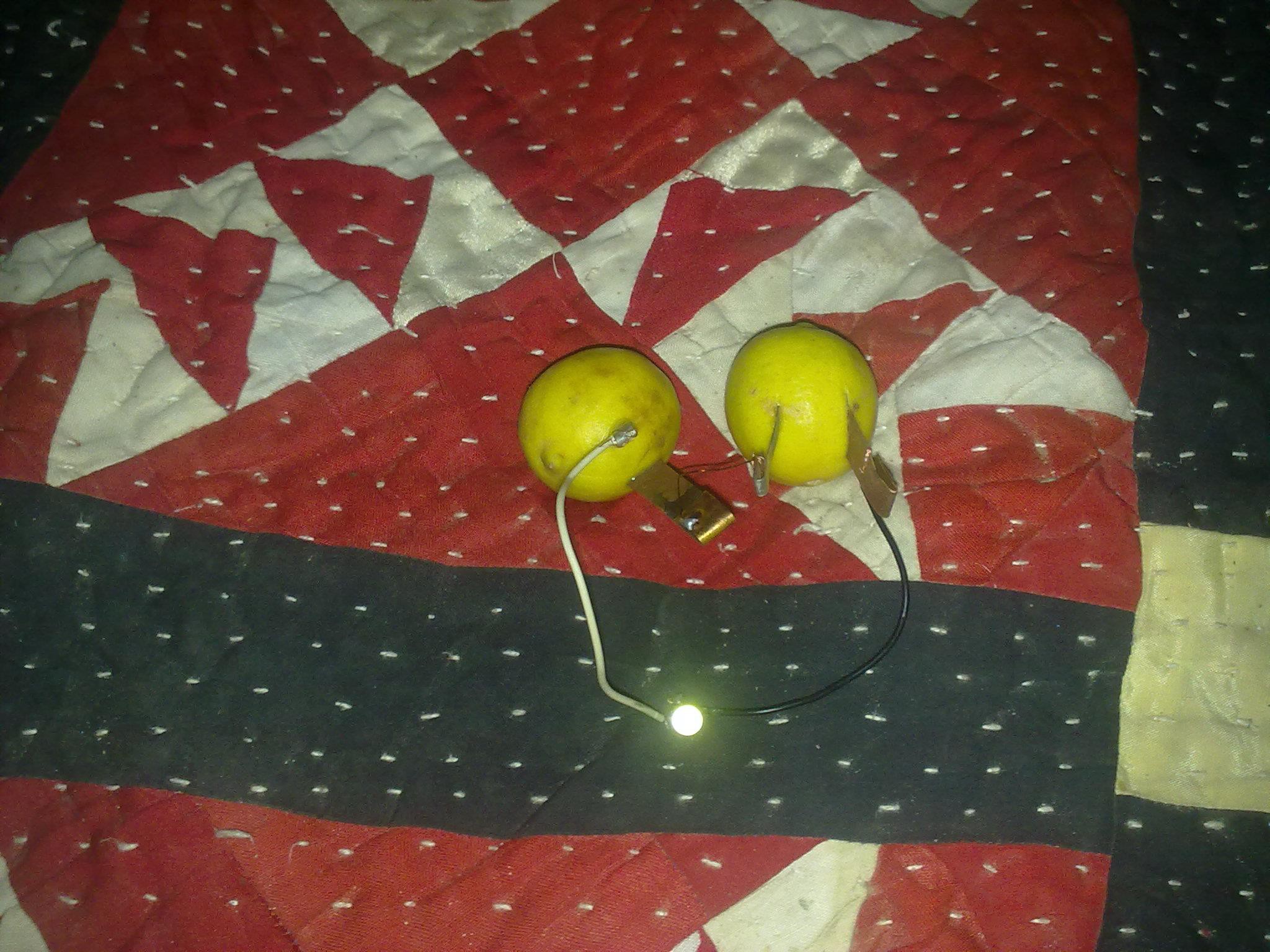 Running with lemon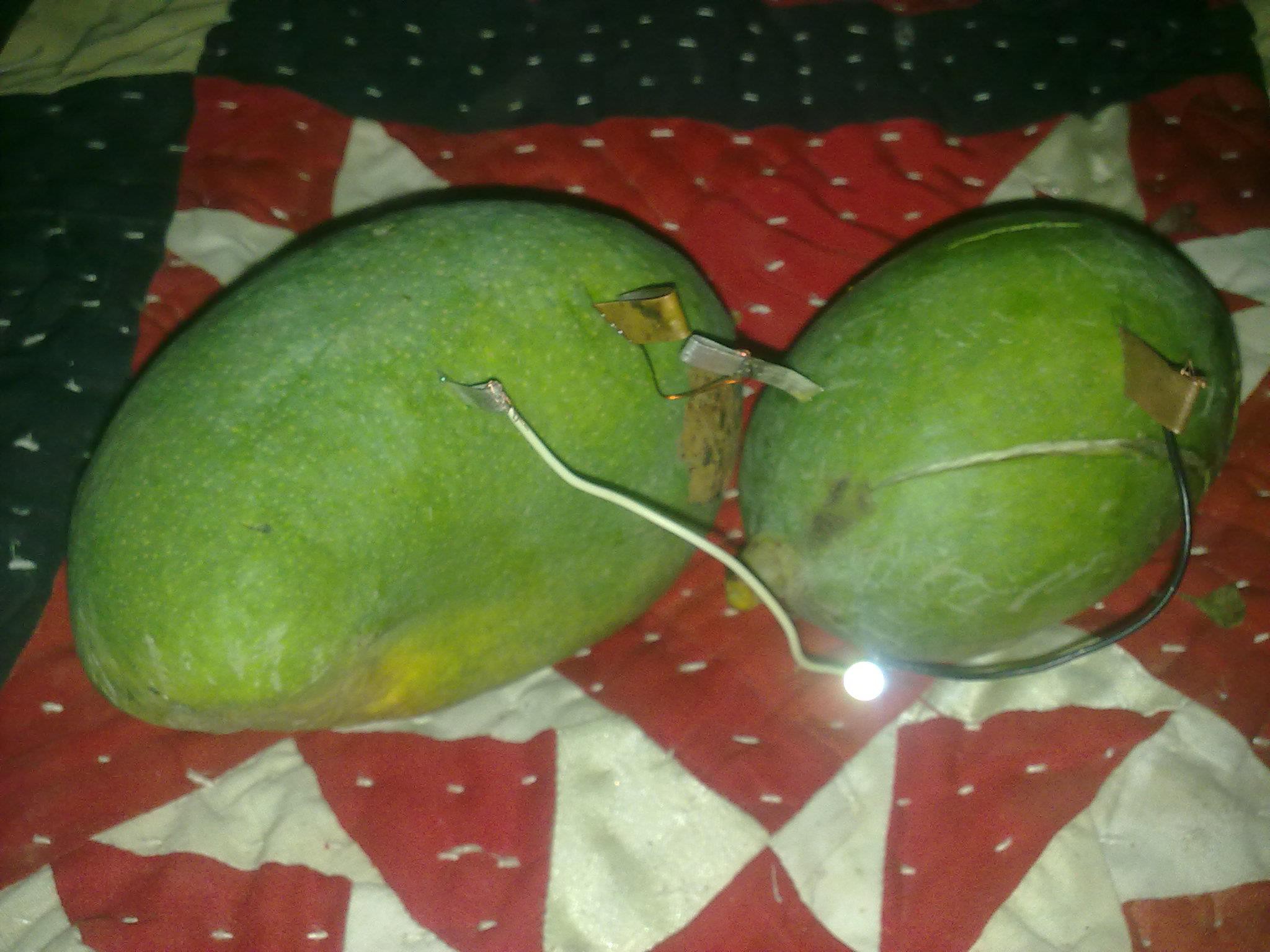 Running with mango
Running with wet fingers with water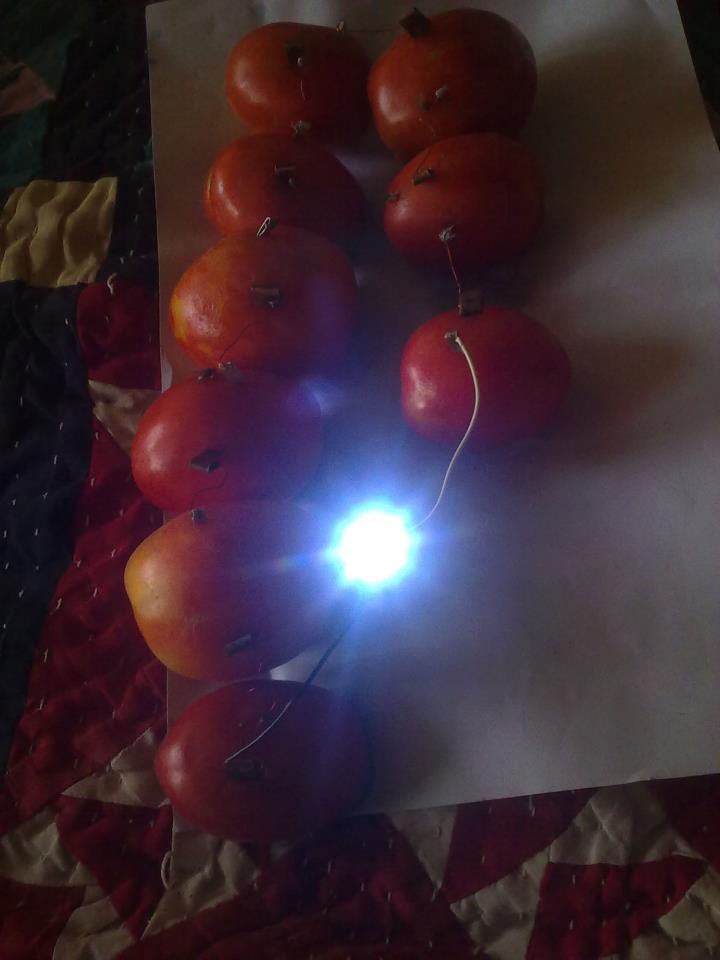 Running with some tomatoes 
Thanks 
Best Regards Wasim