After about 20 different versions, I've finally honed the tape cover to a point I'm satisfied with it.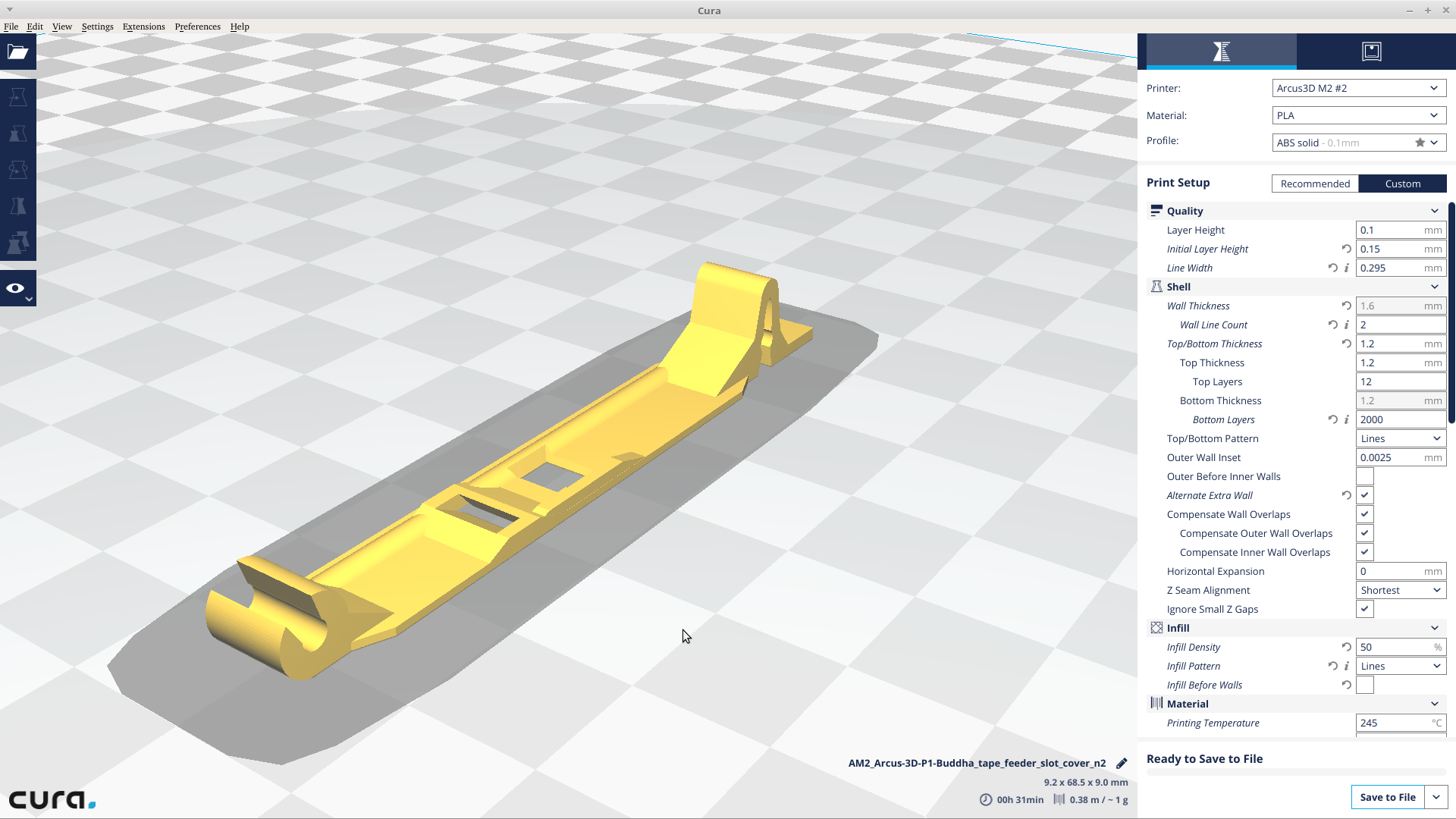 It bends eventy, and just the right amount, despite having two big missing bits nearly across it.  That was a lot harder than I thought it would be...  
Three reasons I put so much time into this:
Since it's printed flat,, it's the bottom, aka.. perfectly flat/smooth surface, that is riding against the tape.
This is the only component which experiences sliding of the tape, and so the only component you should have to replace.  I wanted it to be small and removable.
You can adjust the dimensions of the hole the part is picked from so as to reduce the tendency of parts jumping out before they are picked.  Aka, use a custom cover for each part if you like.
So without further ado... here is the finished product and my video with rambling explanation.