We have all the components on hand now.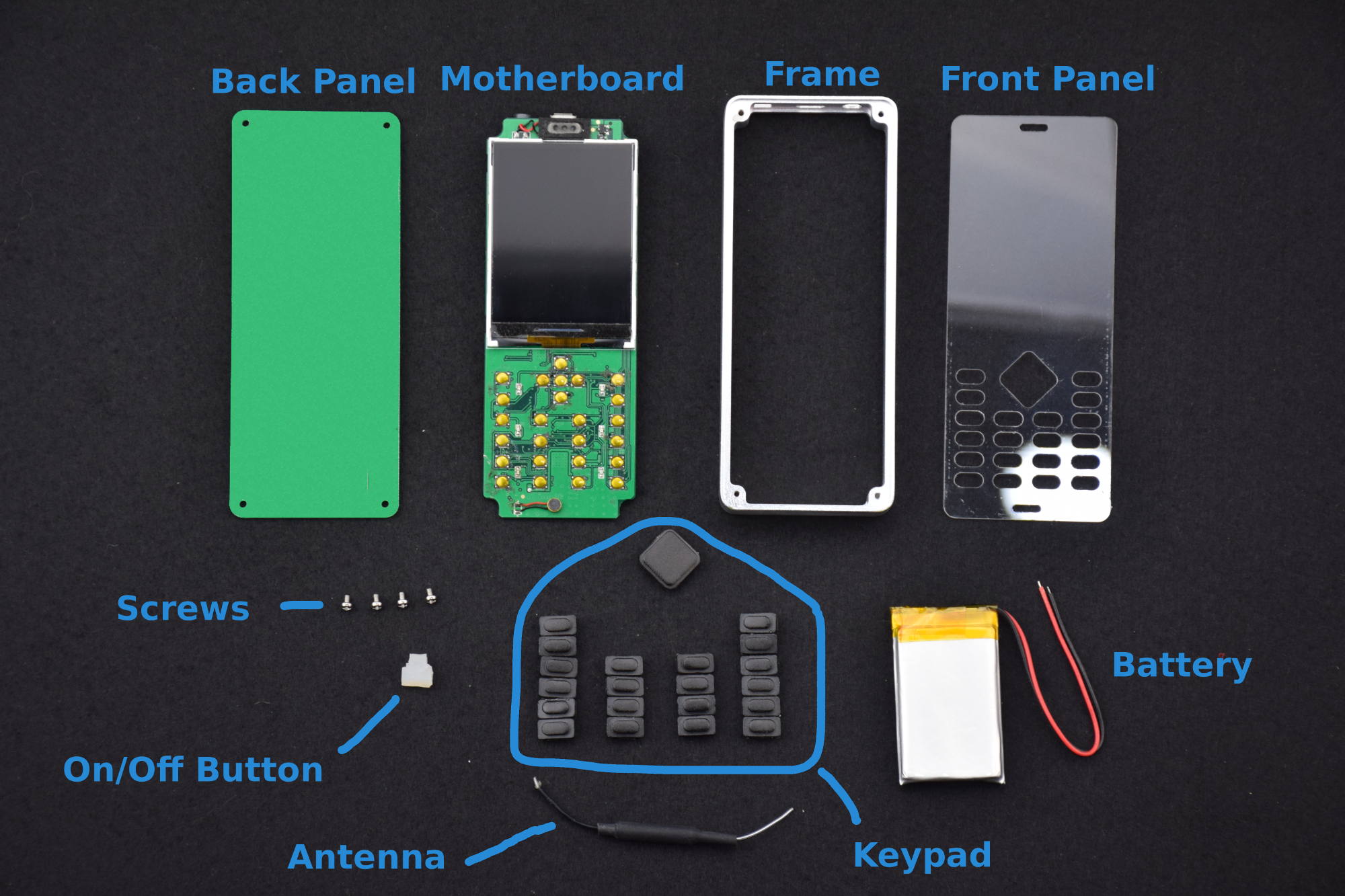 Parts List:
Back Panel - FR4, cut to the correct profile
Motherboard - 4 layers, hand assembled
Frame - Aluminum, CNC cut and clear anodized
Front Panel - 2mm thick polycarbonate, CNC cut
Screws - M2x4, 4x
ON/OFF Button - Silicone, artisinal hand carved (OK, actually hand-snipped with a pair if dikes)
Antenna - Whip antenna, we may change to chip or trace antenna after we do some signal strength optimization
Keypad - Hard plastic, CNC cut. Eventually this will likely be a single cast silicone part.
Battery - LiPo pouch.
As the perceptive among you may have noticed, the parts have been assembled and our project pic updated. Later we will post more info, but for now we can say that everything fits with only minor issues. And the overall build looks and feels great, especially given how few revisions there have been.