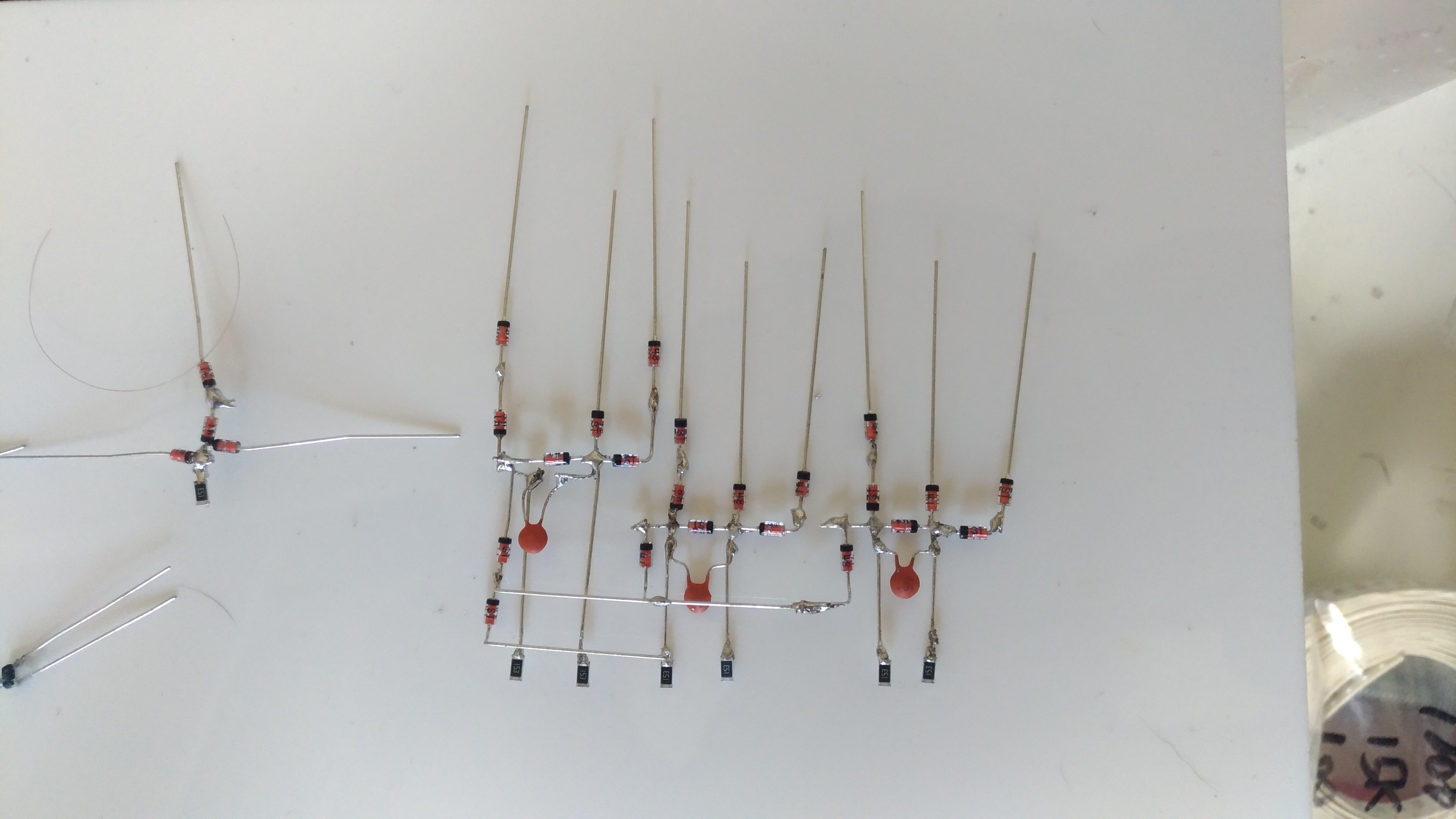 The following are my first efforts at making the direct set and clear circuit for the flip flop:
This is a plane-level view of the triggering sub-circuits: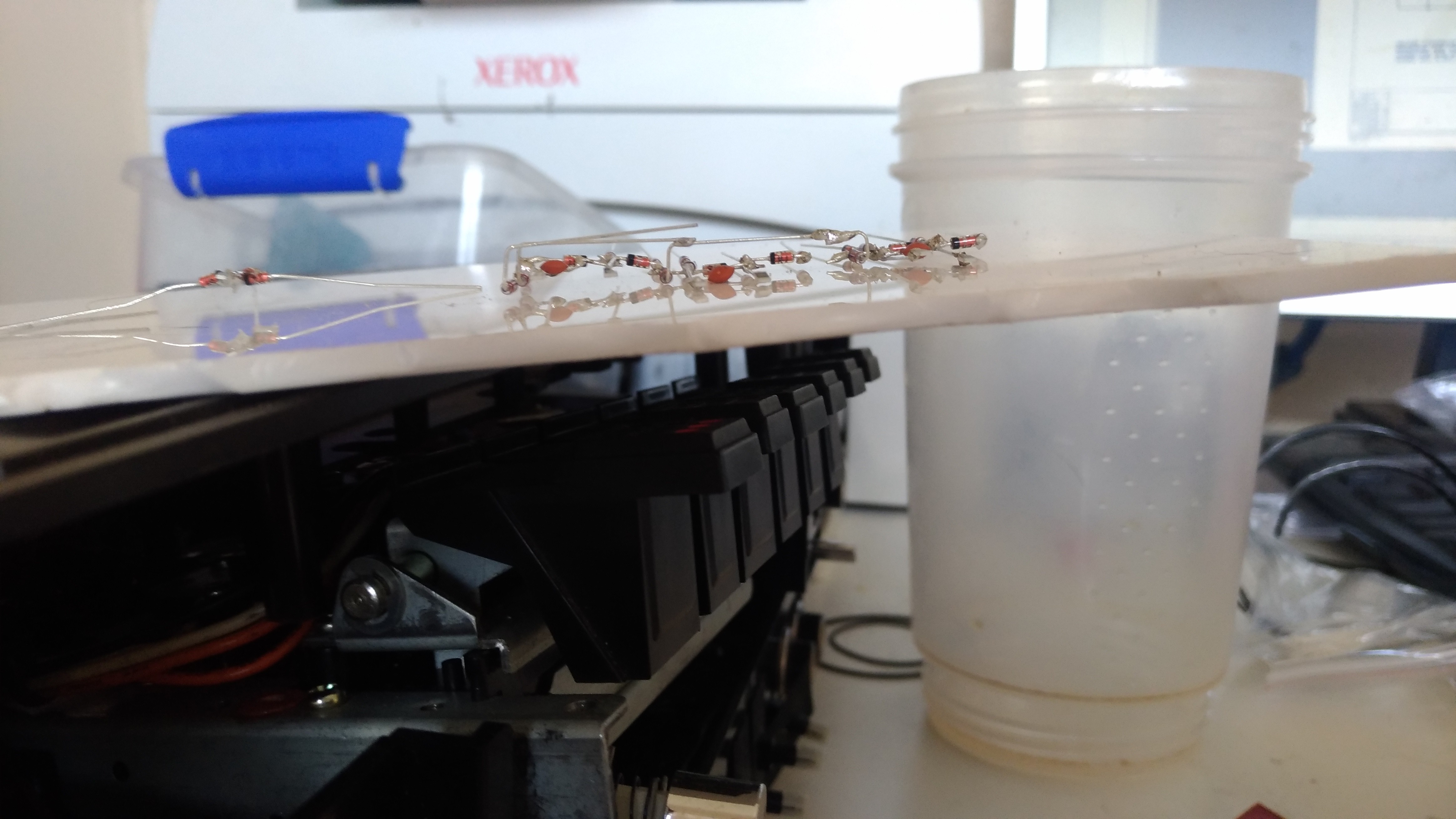 I can prepare a how to guide about how to solder these circuits. It is a little fiddly but not difficult without a magnifying glass, although I would recommend one.
Good eyesight is needed.