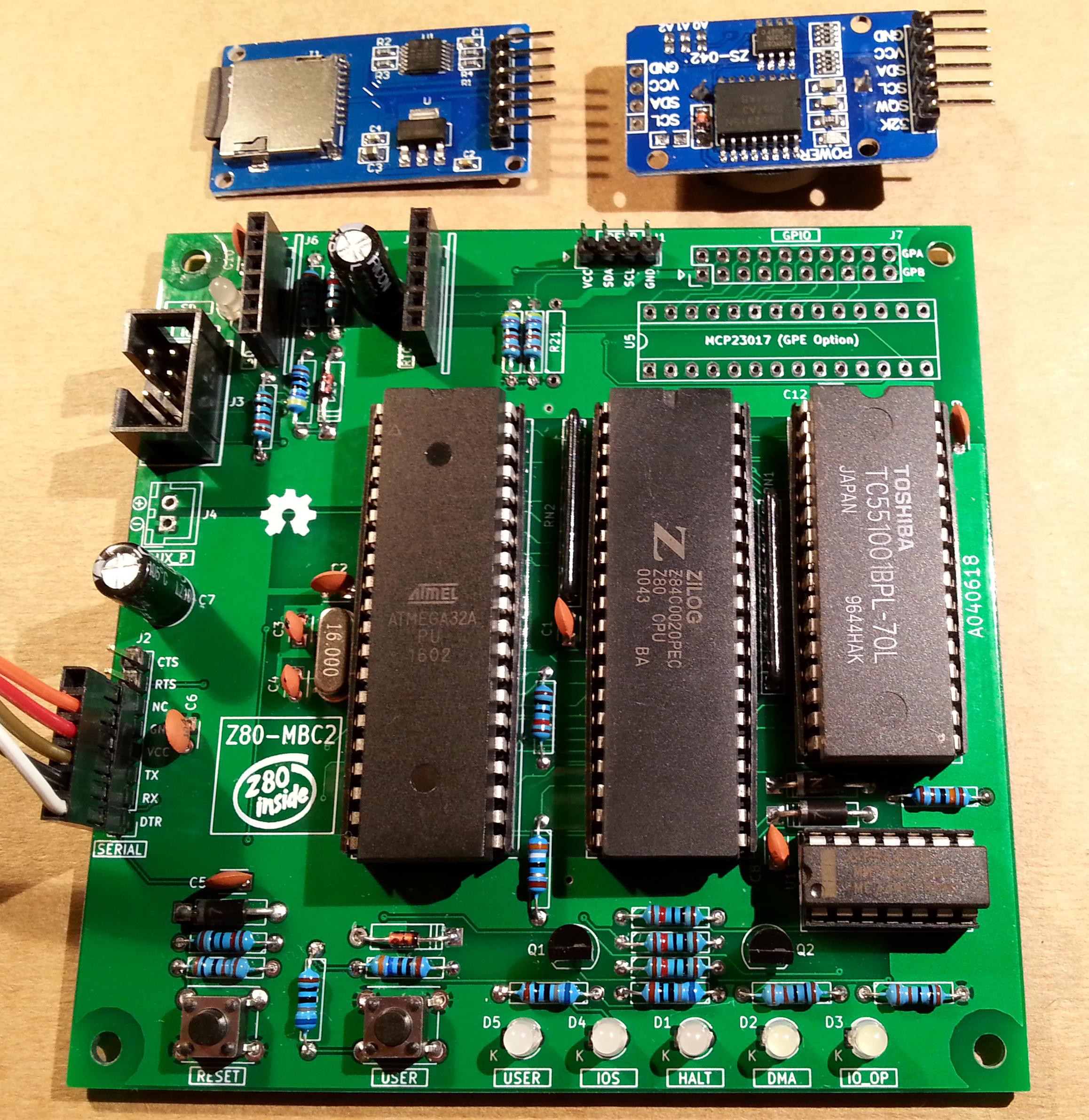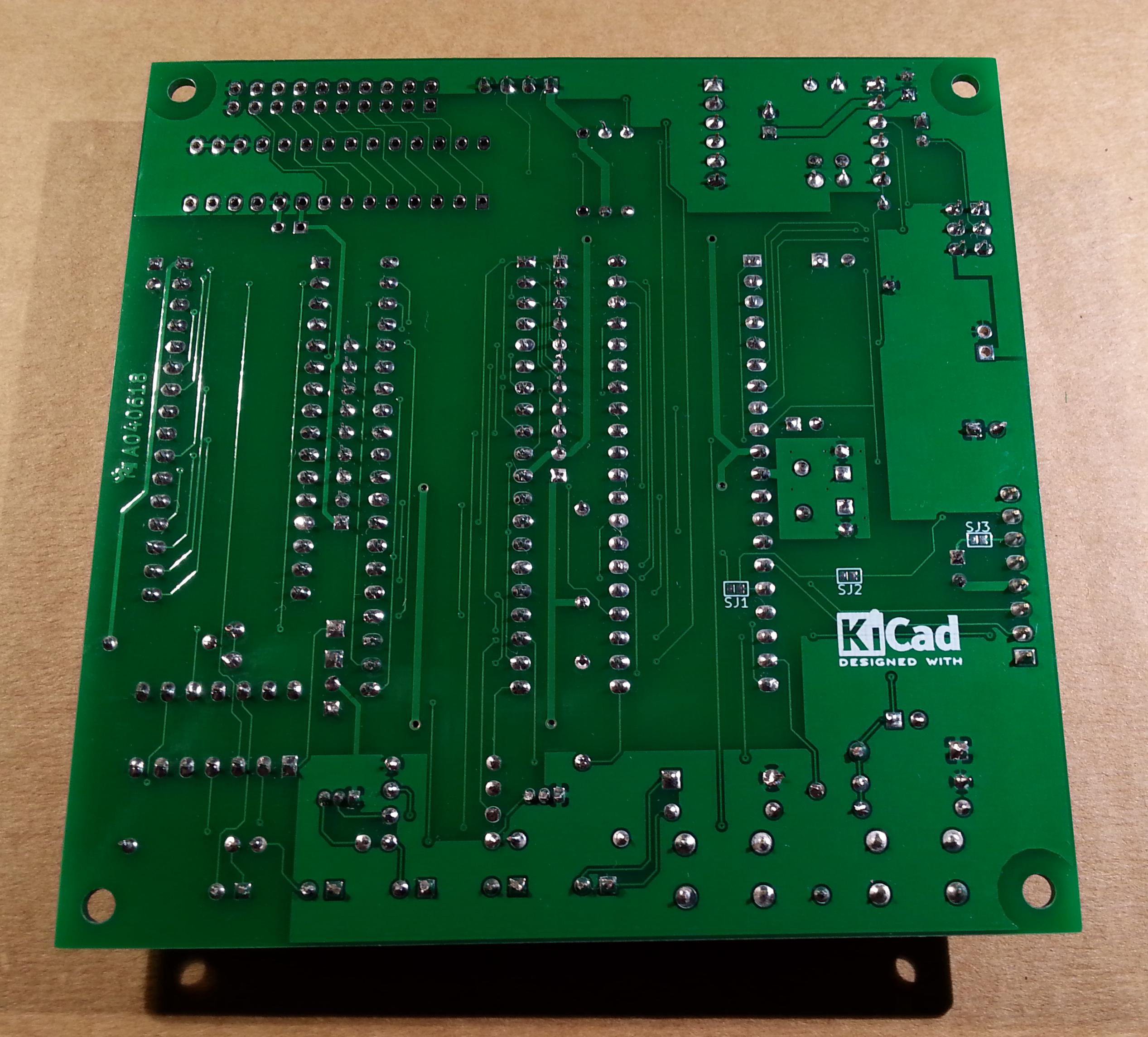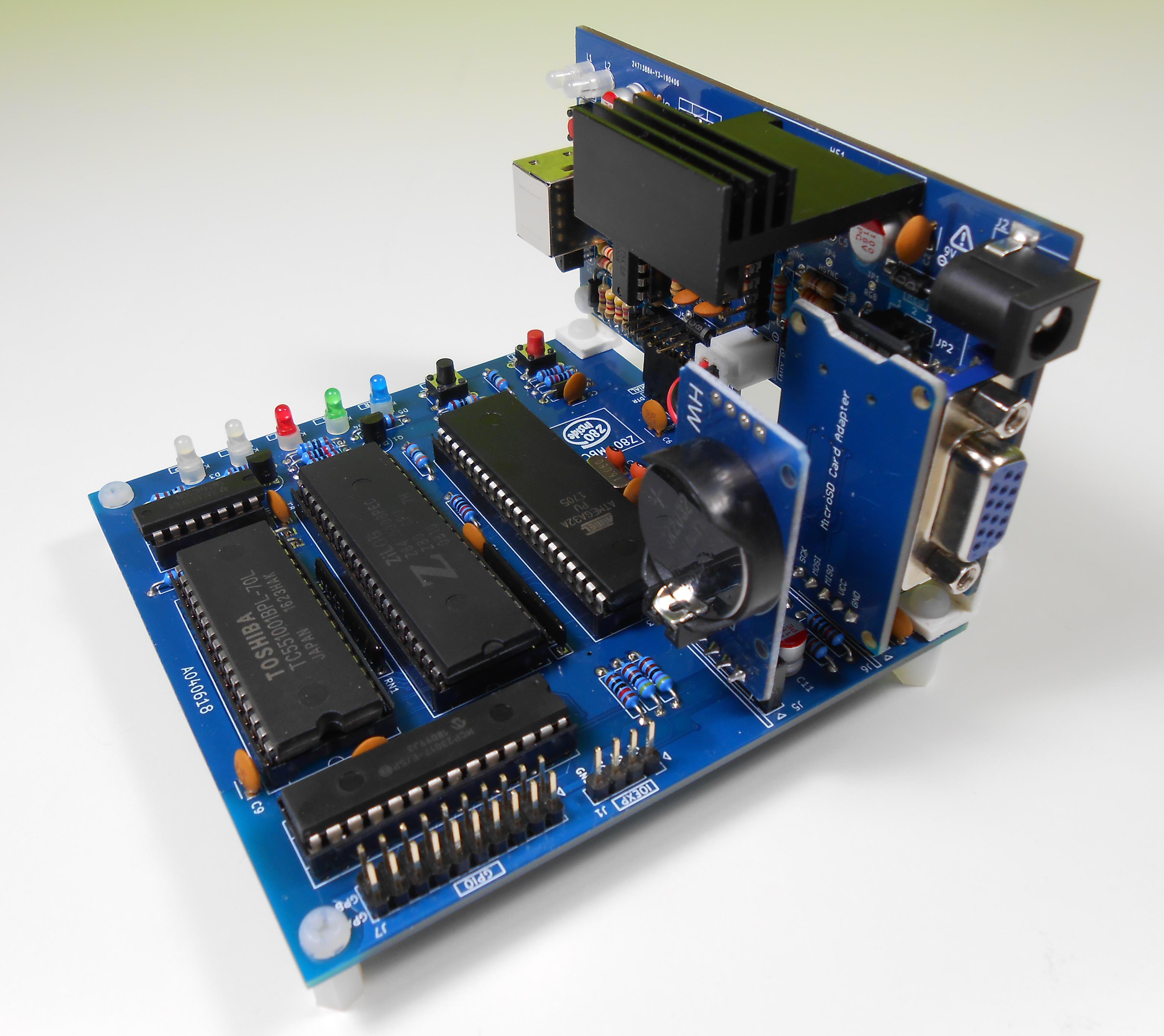 * * HARDWARE OVERVIEW * *
The needed ICs for the "base system" are:
Z80 CPU CMOS (Z84C00) 8Mhz or greater
Atmega32A
TC551001-70 (128kB RAM)
74HC00
If you want the 16x GPIO expansion (GPE option) add a MCP23017 too.

The schematic and the BOM are attached in the Files section. The MCU Atmega32A is used as universal I/O subsystem, as Eeprom, and as reset and 4/8MHz clock generator for the Z80 CPU.
Inside the Atmega32A it is flashed an Arduino bootloader taken from here, and it is possible to use the Board Manager of the Arduino IDE to "import" it.
Flash the Arduino bootloader at first (with the method you prefer), next you can upload the IOS "sketch" (the I/O Subsystem that interacts with the Z80 bus and "virtualizes" the EEPROM and all the peripherals seen by the Z80 CPU) using Arduino IDE.

...
Read more »