AUTOEXEC
The QP/M uses for the batch file the .QSB extension. So the AUTOEXEC file is now renamed AUTOEXEC.QSB. To enable the AUTOEXEC execution after the cold boot change the corresponding state to ON from the usual IOS boot selection menu. In the drive A: there is an example of AUTOEXEC.QSB file ready to run.
IOS MULTI-BOOT MANAGEMENT
Now the IOS has a new entry (8) in the boot menu to manage the OS multi-boot configuration: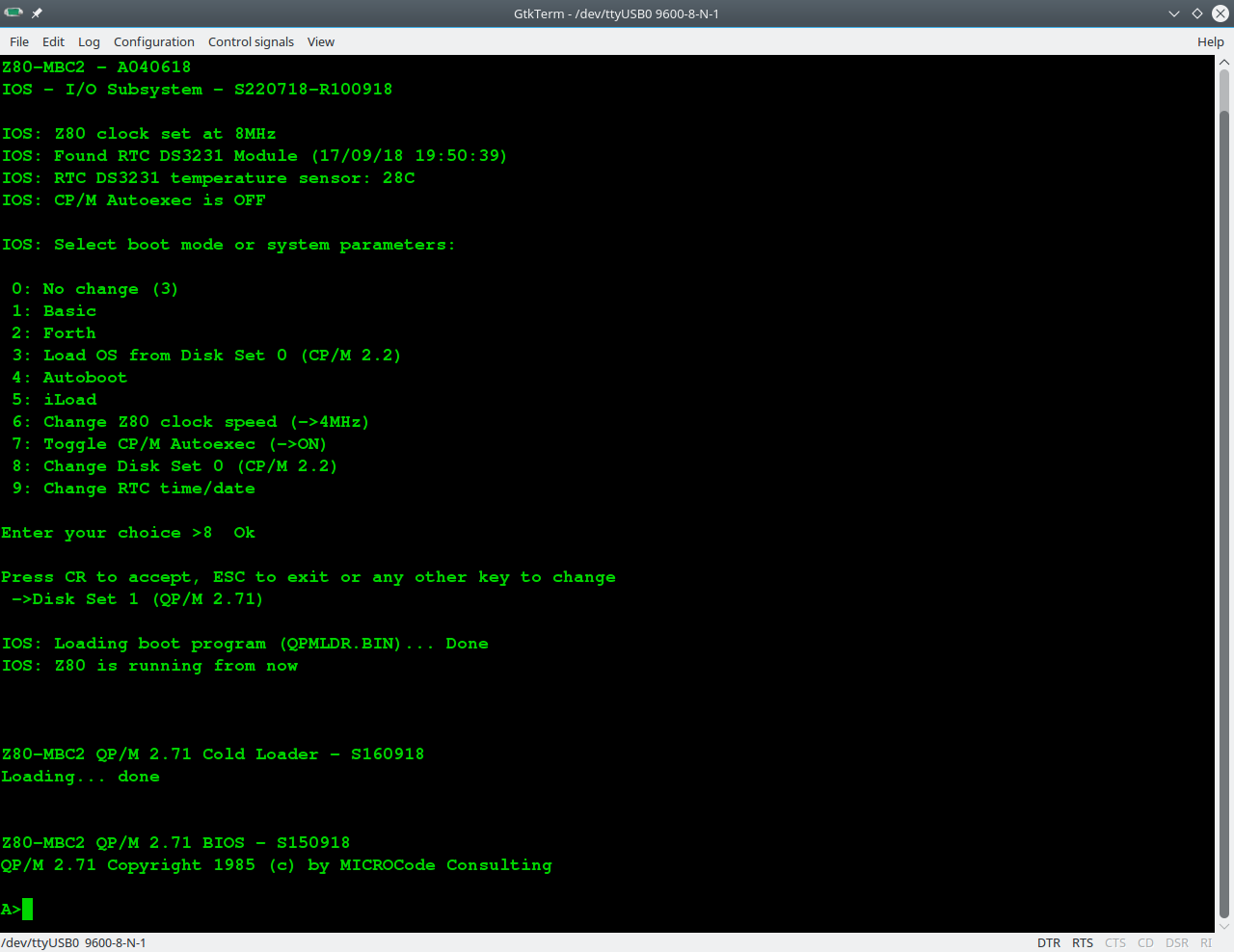 Each OS is associated with a set of virtual disks called "Disk Set", and changing the "Change Disk Set..." entry (8) will switch all the virtual disks of his "environment".