I'm ready to send out the second revision. It looks like this: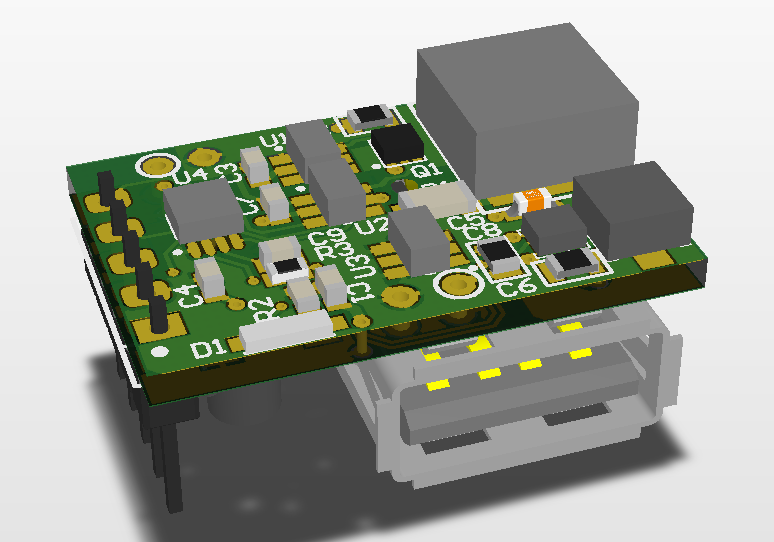 That's .66 square inches of handsomely packed parts.
Besides the mechanical reconfiguration, I put on a bigger inductor, and pushbutton, fixed some of my footprints, added a little capacitance, improved the microcontroller pinout, and added some filtering on the current sensor.