Update 10.10.2018 - sensor glued into comb for test purposes
Today I tried "melting in" a sensor into a pre-formed comb / foundation. The 4-stranded copper wire is wrapped around the stainless steel wire with 3 turns, then the wax foundation is laid on top of it. Later, the stainless wire is heated by putting some amps through it and the foundation sinks in a bit. (Haven't done this step here).
What I have done is the wrapping part and aligning the test-sensor: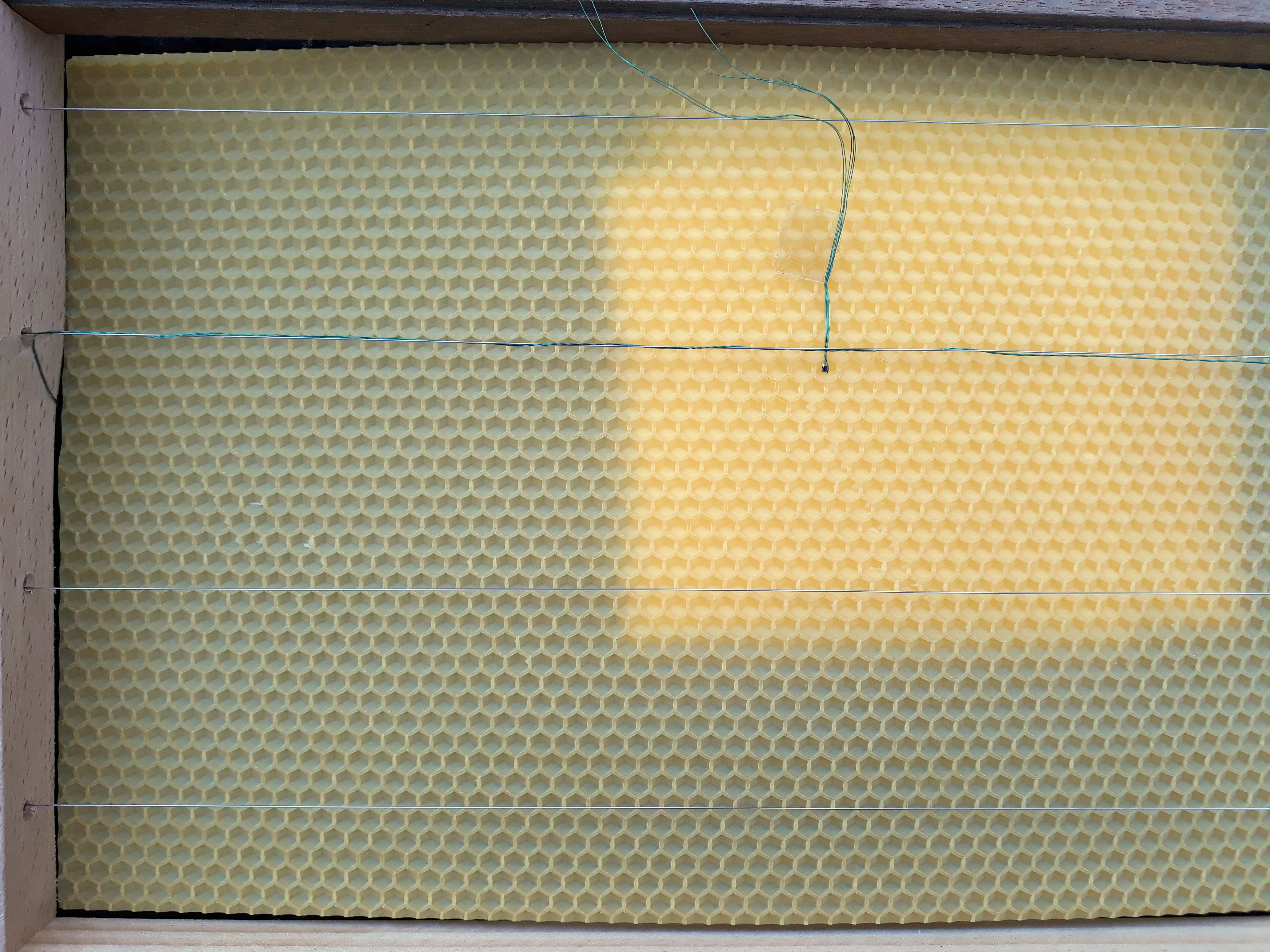 Then I heated a small metal rod and pressed it on the sensor so it melts into the wax foundation: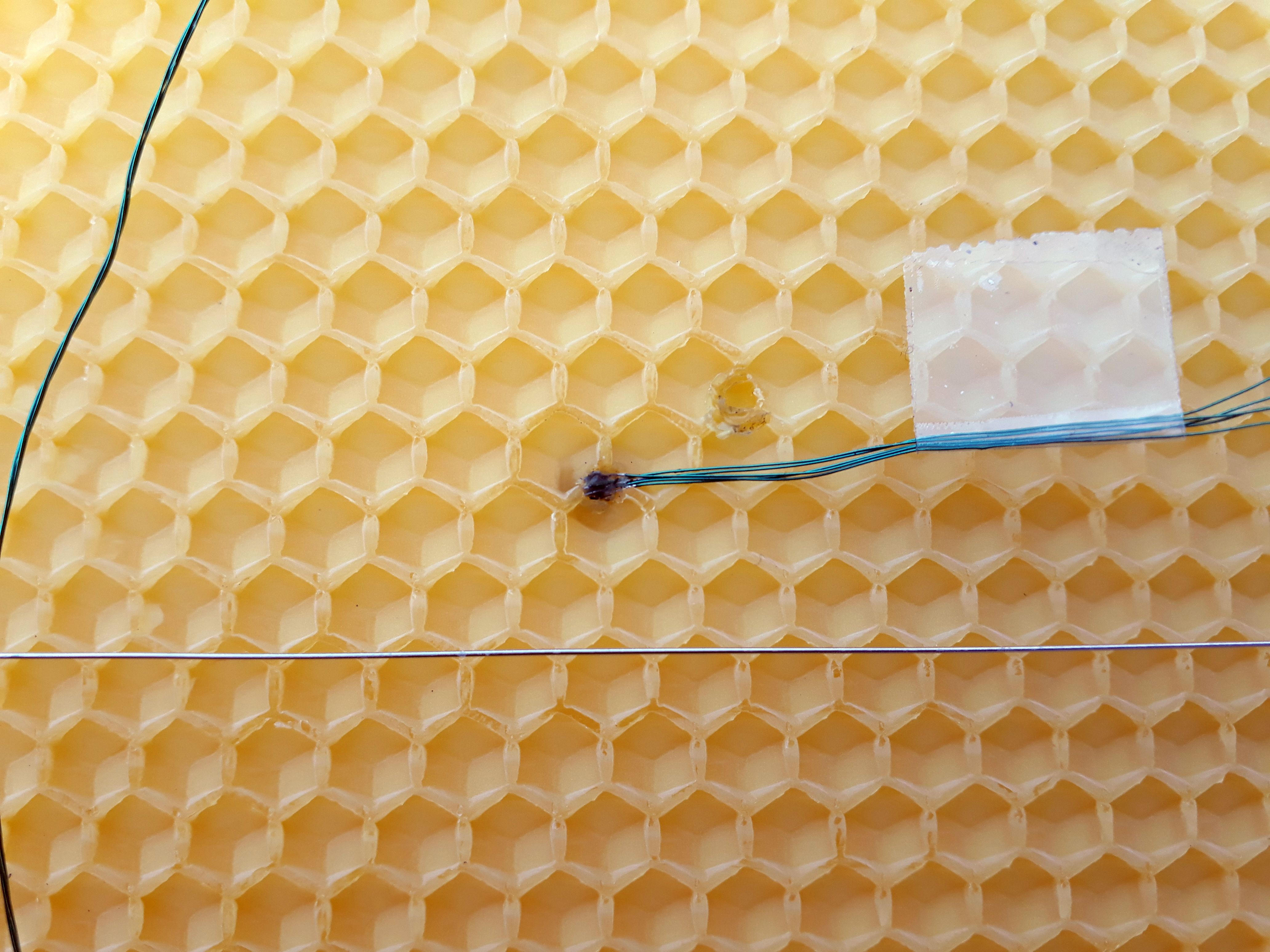 The other side looks like this:
I added a drop of molten wax so the bees won't abandon the cell because of a foreign body. Hope that'll do :)

The micrologger has that name for a reason :) It is so small, that it can be placed right in the frames which are put in the bee hives! Here you see a frame with a wax foundation:
The top "bar" is 20mm wide, that's why I decided to shrink the logger to 25x20mm. I use very thin battery-pack heat shrink tubing to protect the circuit.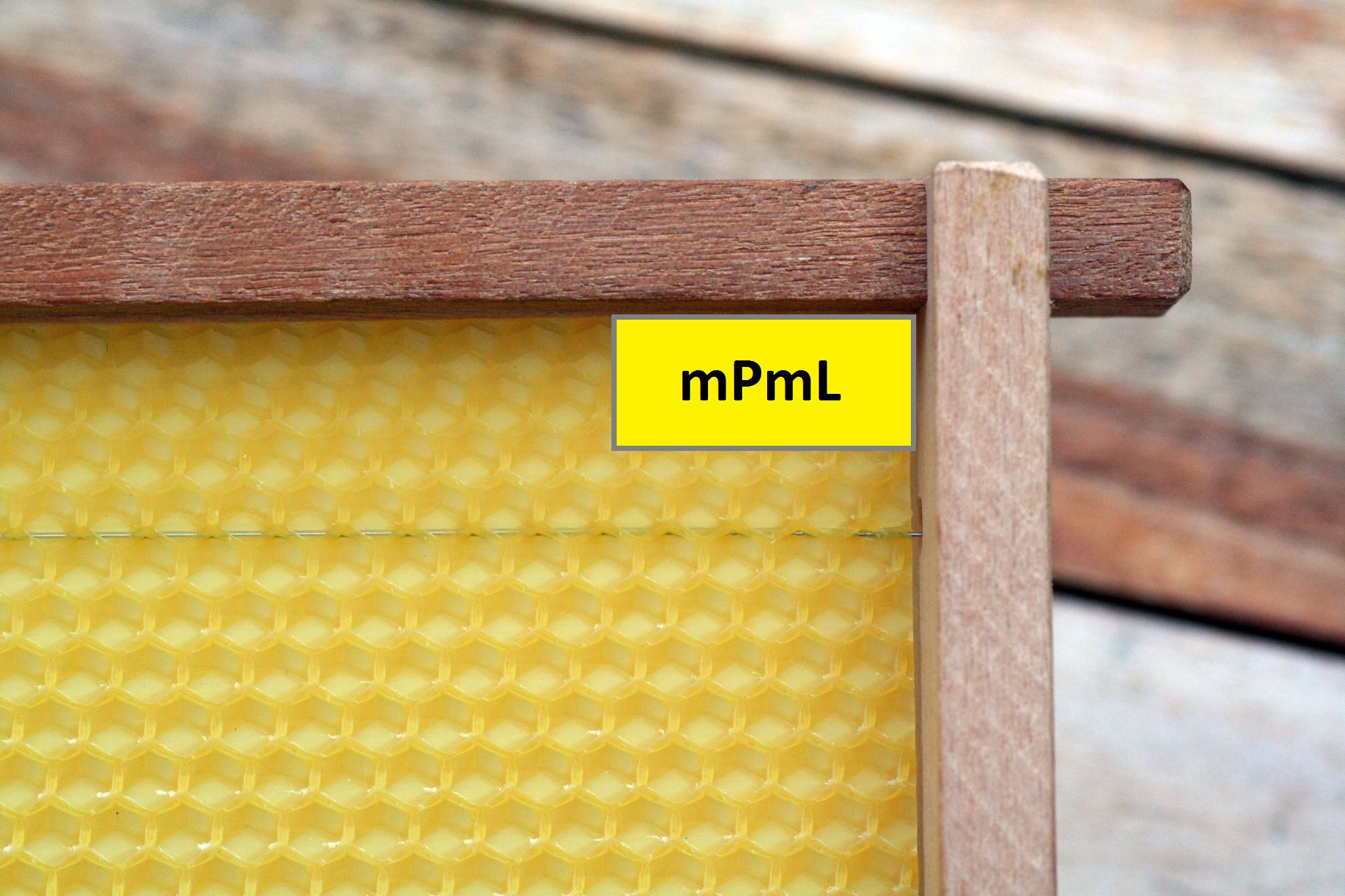 It will be glued in the space you see outlined.
To not disturb the bees while building the cells, I can't use normal multi stranded wire to connect the sensors. So I chose enameled copper wire of 0.15mm diameter.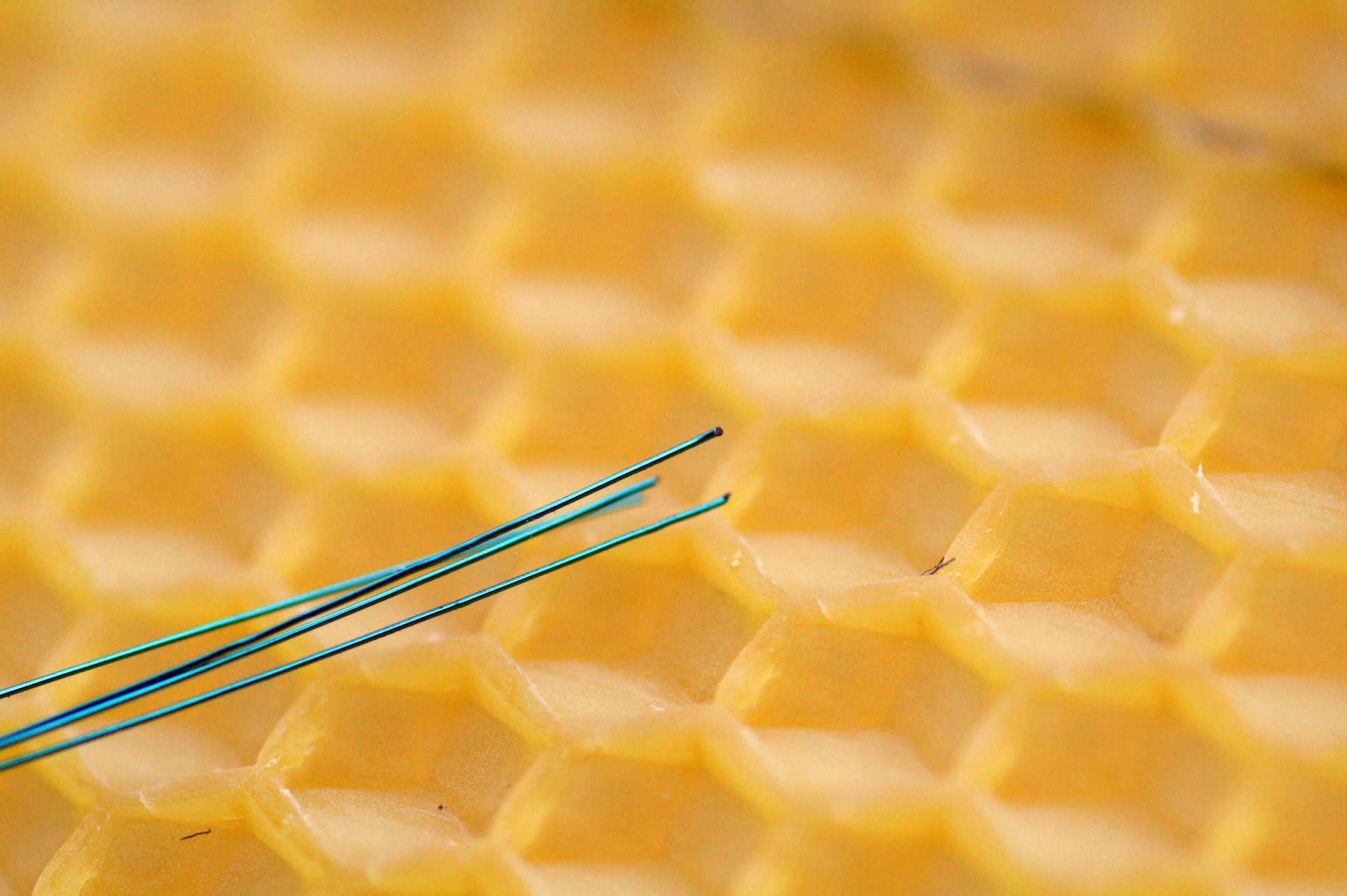 4 strands are first color coded and then twisted with a hand drill. The finished wire is 0.4mm in diameter, which can easily be routed on the pre-made wax foundation plates. It is quite durable, so you can bend it a few times without breaking the insulation.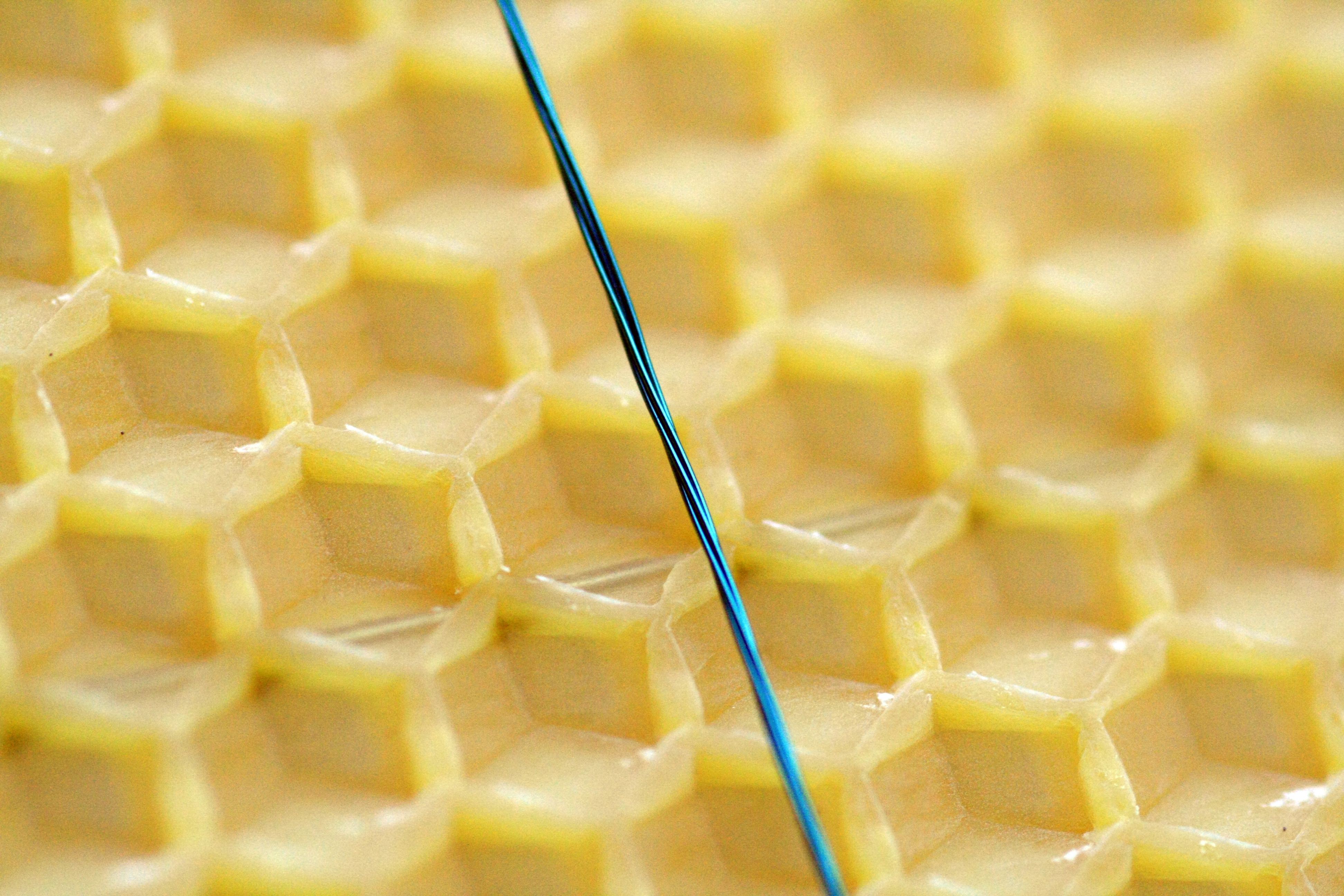 The next picture shows two different packages: