Here is controller v3. There some improvements:
I've build AC power adapter into the case
I've created 3d printed case.
I've changed Wemos D1 to version with antenna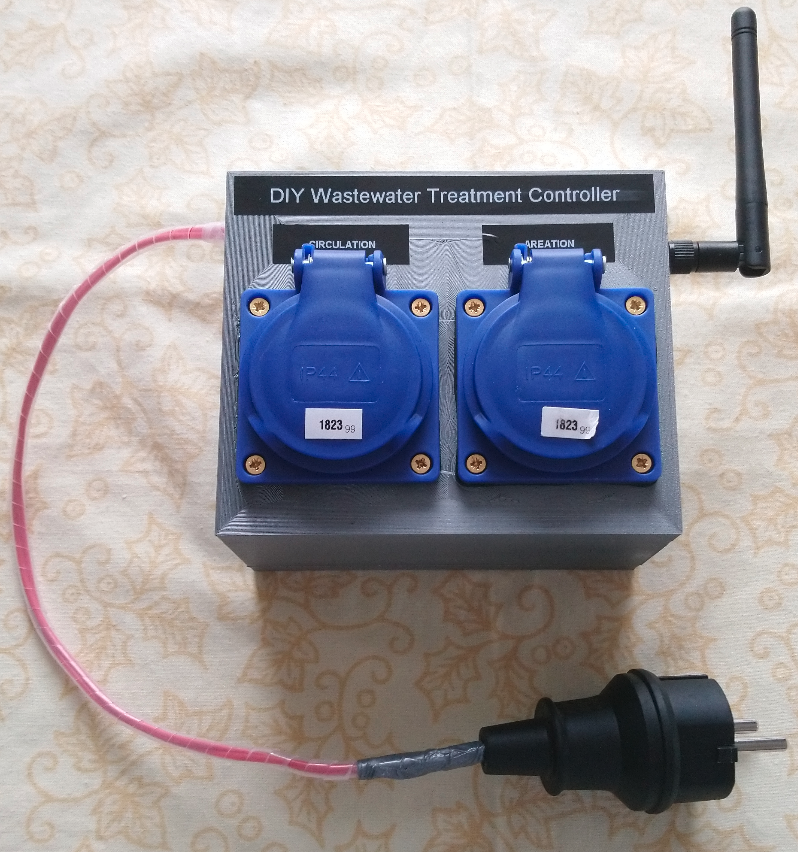 AC adapter I've selected is 12V version of Hi-Link. Based on specs it is suitable for -20 C installations: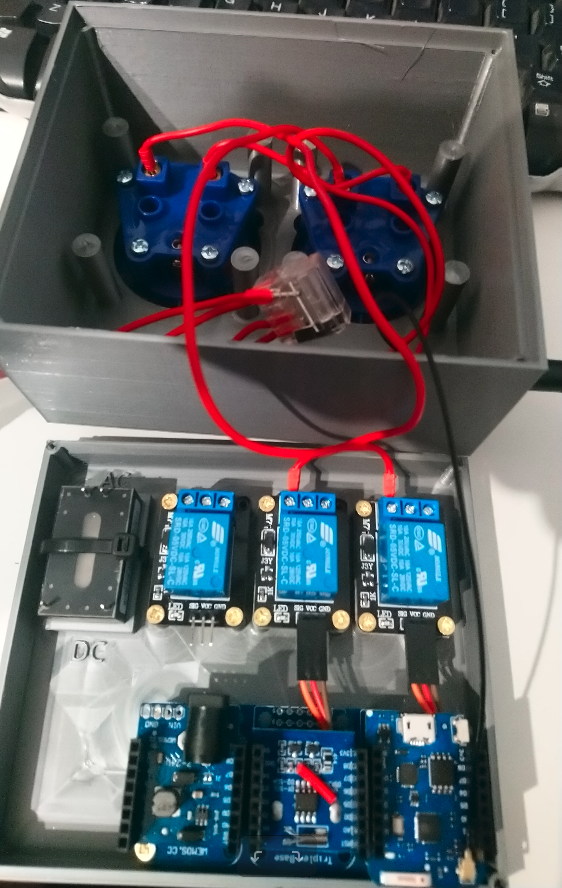 Case meant to be water resistant (IP44) and uses wood screws. It was designed in such way there no screw hole going through the case except antenna and power supply case. Both power outlets are IP44 class. I'm pretty confident that whole case will meet my needs for water resistance.  You can find case project on Onshape. I will also put STL files into this project.