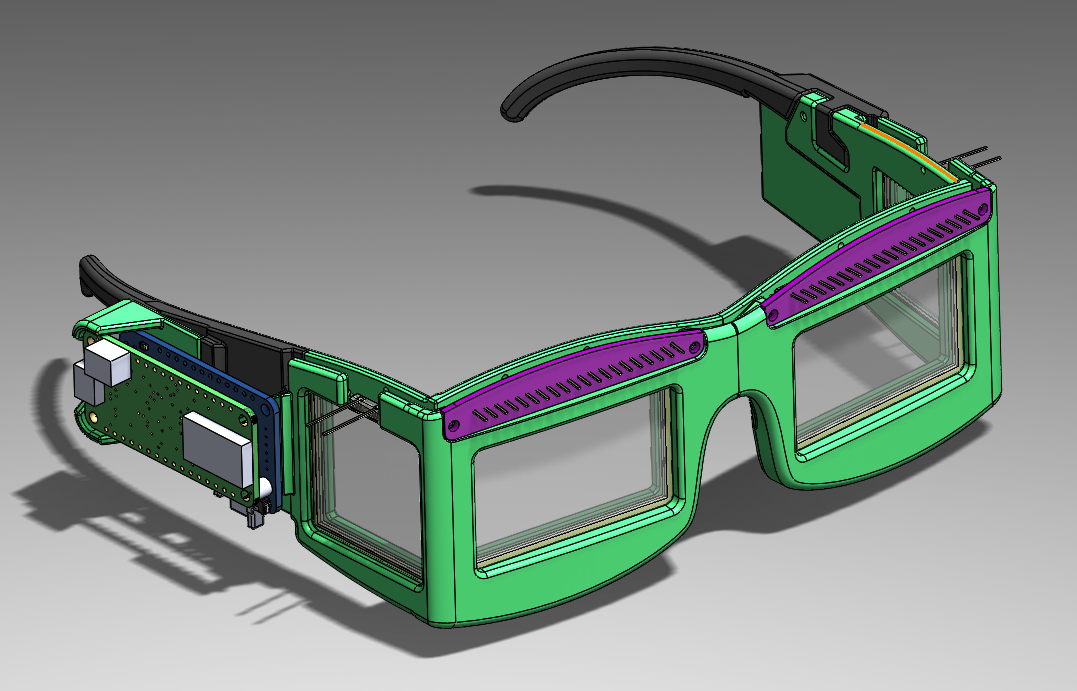 The CAD model for the EmotiGlass frame has been completed, and the printers are now busy making our prototype a reality.  Provisions for mounting the PCB stack and LiPo battery were added to the previously printed frame design.  The mounting arrangements for the side pieces were also changed to integrate with the mounting for the additional components.  The side pieces were also updated with the feedback from the human fit test. 

In addition to the 3 major frame pieces, 2 additional small parts were modeled.  One is the key which will be glued onto the pulse sensor connector so that it cannot be inserted backwards, the other is just a spacer for the board stack (the mating distance is an odd size (~4.2mm) for which spacers are not available off the shelf.)

STL files for all parts have been uploaded.  Screenshots below show the other side of the full assembly and individual views of the components.