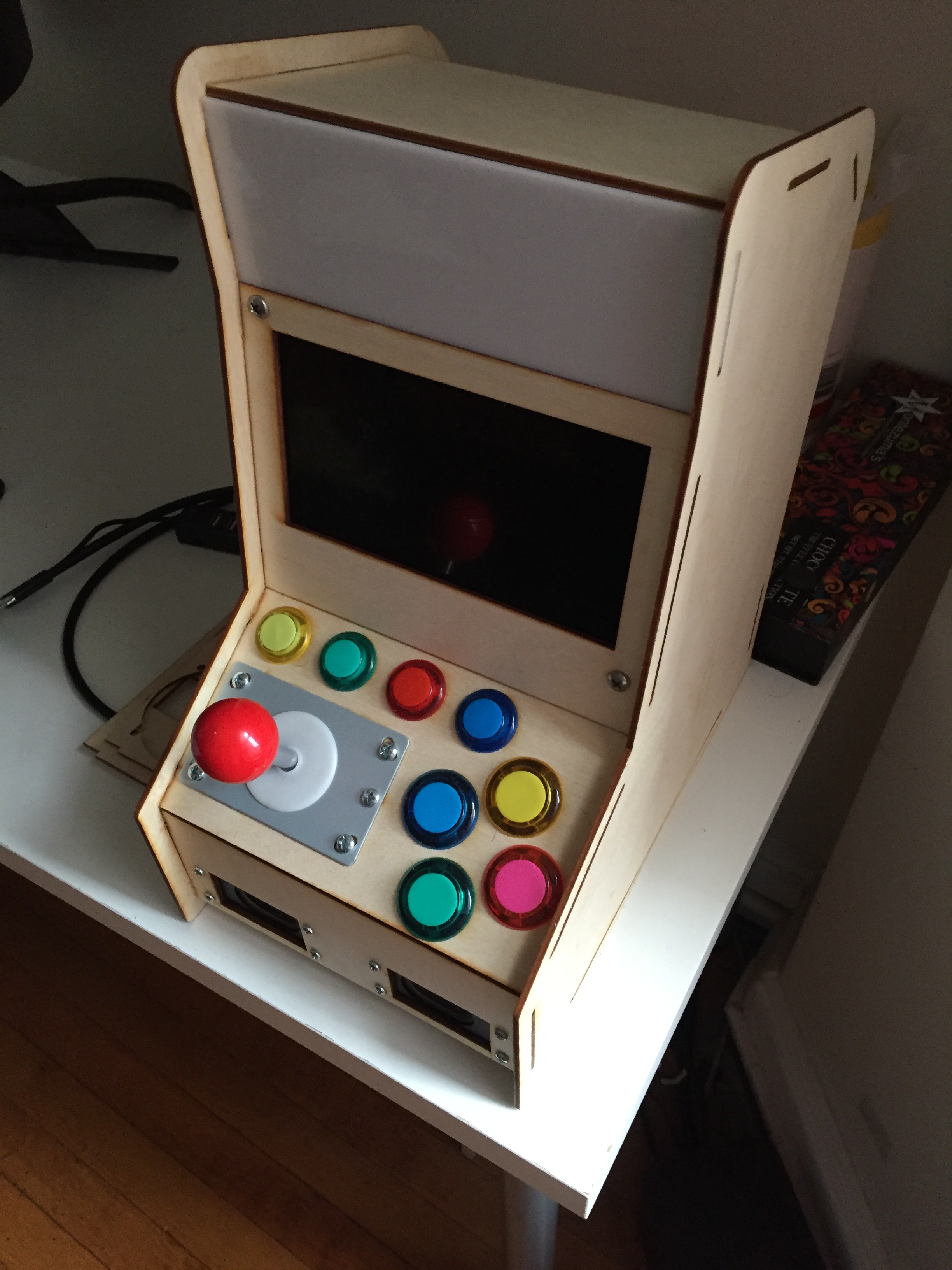 So I finally pieced together the full cabinet. It seems like there are more things I need to address but for all intents and purposes, I'm done with the mechanical design. 
I had to redo the speaker panel so that speakers are not vertical but horizontal. Though the speakers are smaller in dimensions, the thickness is larger. Caused the controller button to clash with the speaker box. Personally I like the newer orientation of the speakers, the older design kinda looked yucky.
I think there's definitely a bunch of things I'd like to change for version 2. Like the way I need to assemble this, right now it's not super great I had to glue individual pieces one by one that was kinda annoying.