The biggest parts of the VSTiBox are a 10" LCD, the micro-ATX with the copper Zalman cooler and an ATX power supply that need to be stuffed in all one box. The top plate with LCD is put at an angle for better readability of the screen. The form-factor of the mixer matches this angle, with the volume controls on top and the TRS connectors on the back. 
The LCD screen is covered with a 1/16" clear acrylic panel. The 1/16" clear panel has the same cutouts as the 3/16" black panel below it, except for the LCD. The square cutouts are for the silicon buttons. I dowloaded the stepfile for the silicon buttons and added some tolerance for the cut out. When assembling the top panel I noticed that the silicon buttons were a tight fit and needed at least 1mm more clearance. After a lot of tedious filing work on the black top panel, I did not want to work on the clear panel anymore, so it is currently not mounted.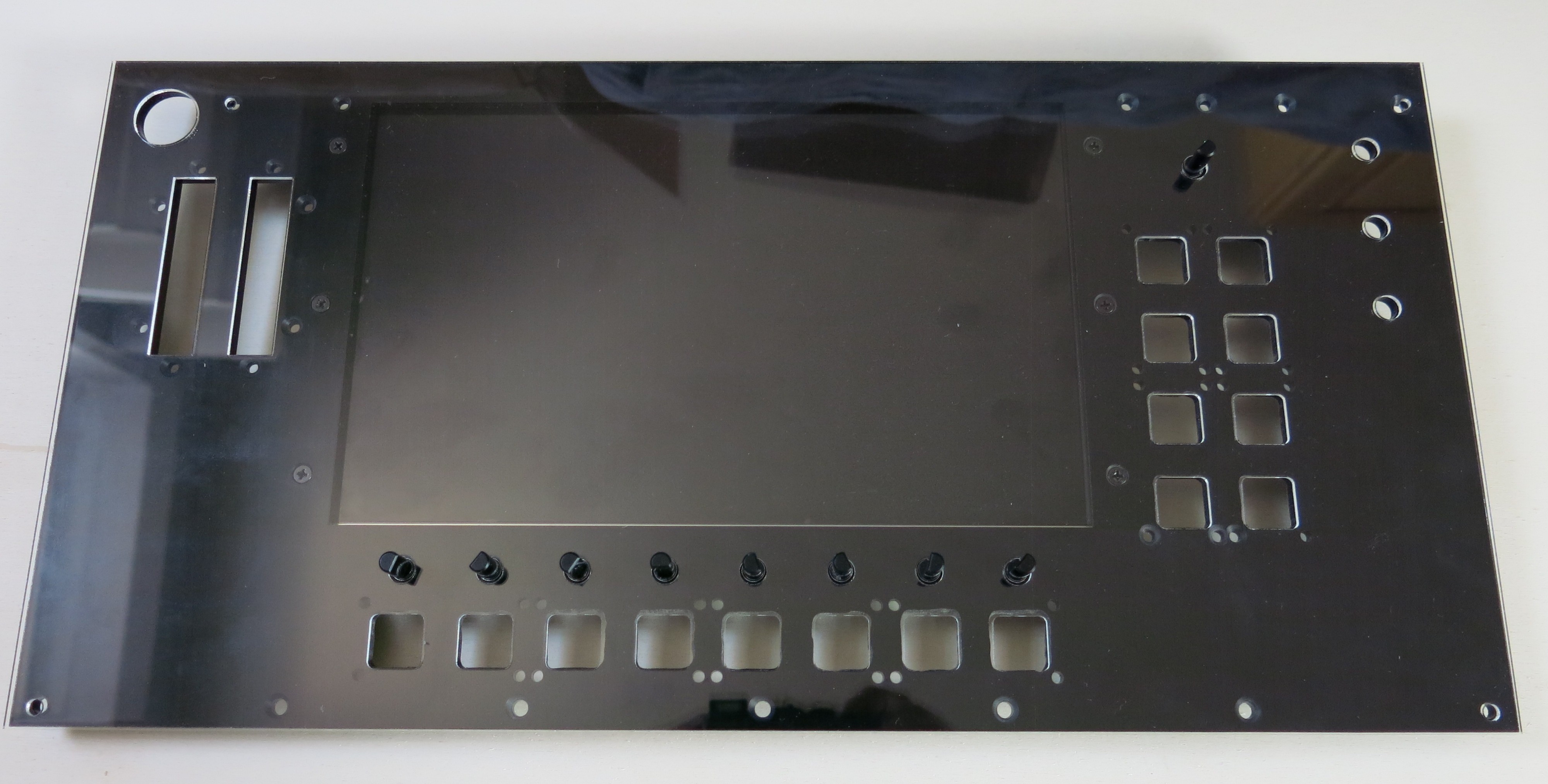 On the top left I added an illuminated power button. Below that are two control wheels for pitch bend and expression. Two 1/2" acrylic wheels are mounted on a potmeter shaft by a bolt on the bottom side in a threaded hole. The far end of the shaft ends in a bearing for strain relief. The bearing has a tight fit and is held in place by its surrounding components.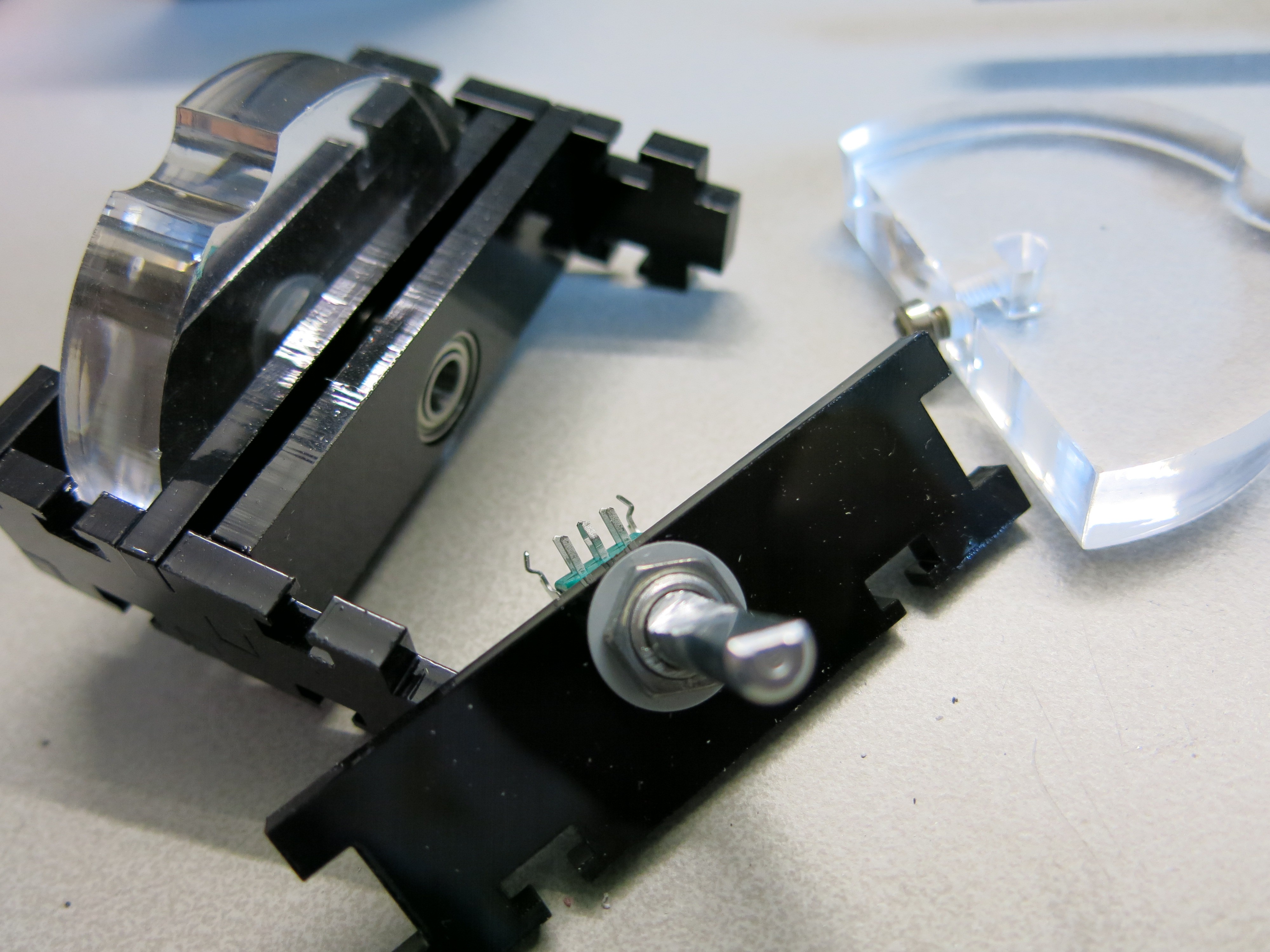 The bottom and front plate are made of 14mm plywood which give the box it's strength. The back and topside are 3/16" black acrylic. The side panels are clear 1/2" acrylic which outer shape is slightly curved on all sides. I wanted the right side panel to be clear so you can see the DIY mixer. I choose a white PCB color, but maybe black would be the better choice. On the left side, two 80mm silent fans with low RPM are mounted (Noiseblocker BlackSilentFan X-1).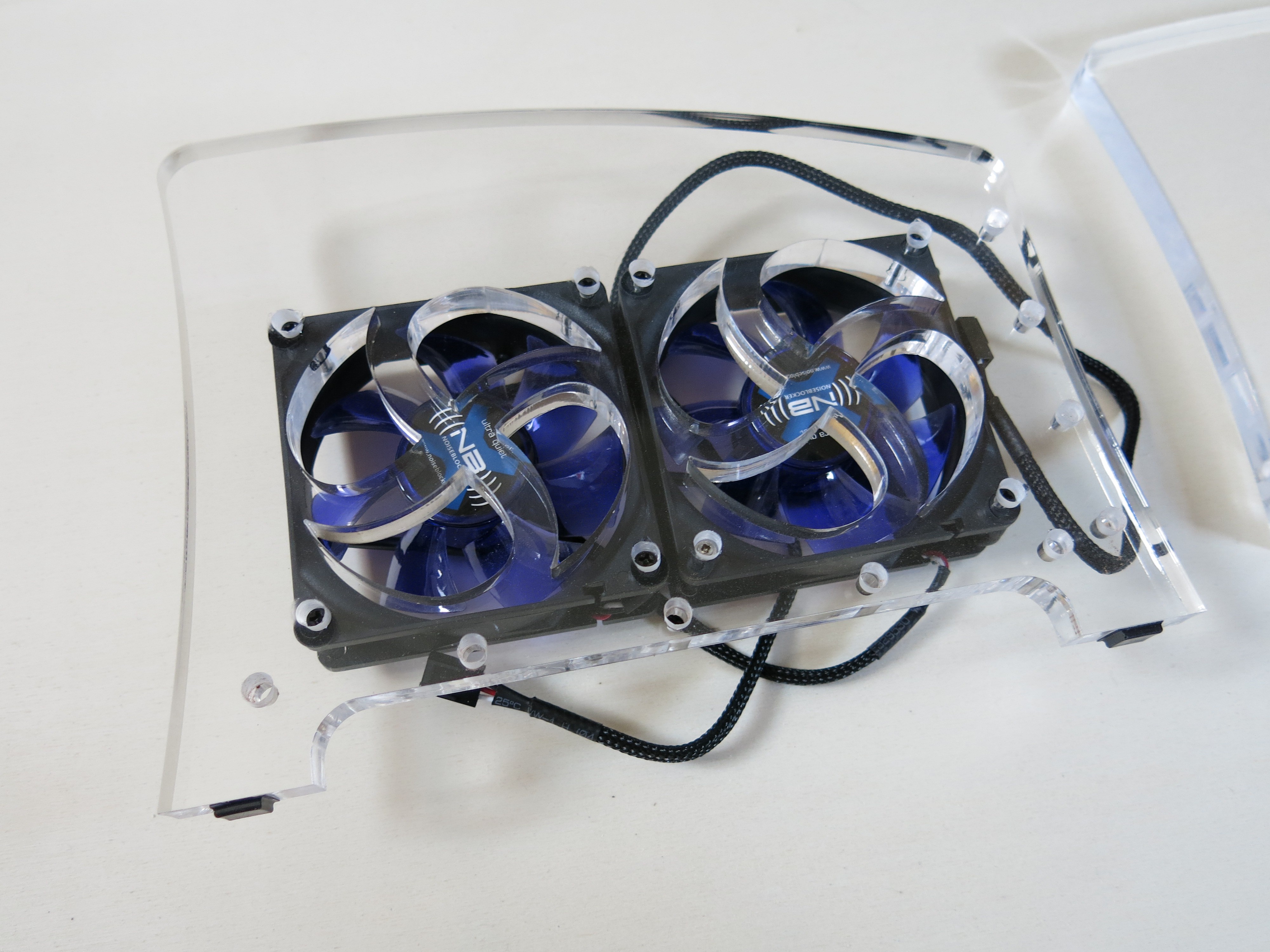 Below is a picture of the first boot of the computer after assembling it in the box. I did not measure the height of the fan correctly and had to dremel out some space in the 14mm bottom, which left about 5mm of wood below the area of the cooler mount.