For the 61TP/9S Fatar keyboard I could not find a good 3D model. I did find a dwg, but it is a flattened view of a 3D model and very difficult to convert to a 3D model. Therefore I decided to build a prototype just to get the dimensions for the keyboard right. I ordered some multiplex panels at my local hardware store and put together something quick and dirty. There are no detailed drawings; I just put some numbers on paper to make it big enough. On the left you see one of the two black Arturia Beatsteps. It is connected by midi over USB. I added support for multiple midi input devices in the VST host settings. The midi channel can now be selected for each VSTi channel. I'm using channel 1 for my Nord, channel 2 for the Fatar, and channel 3 for the Beatstep.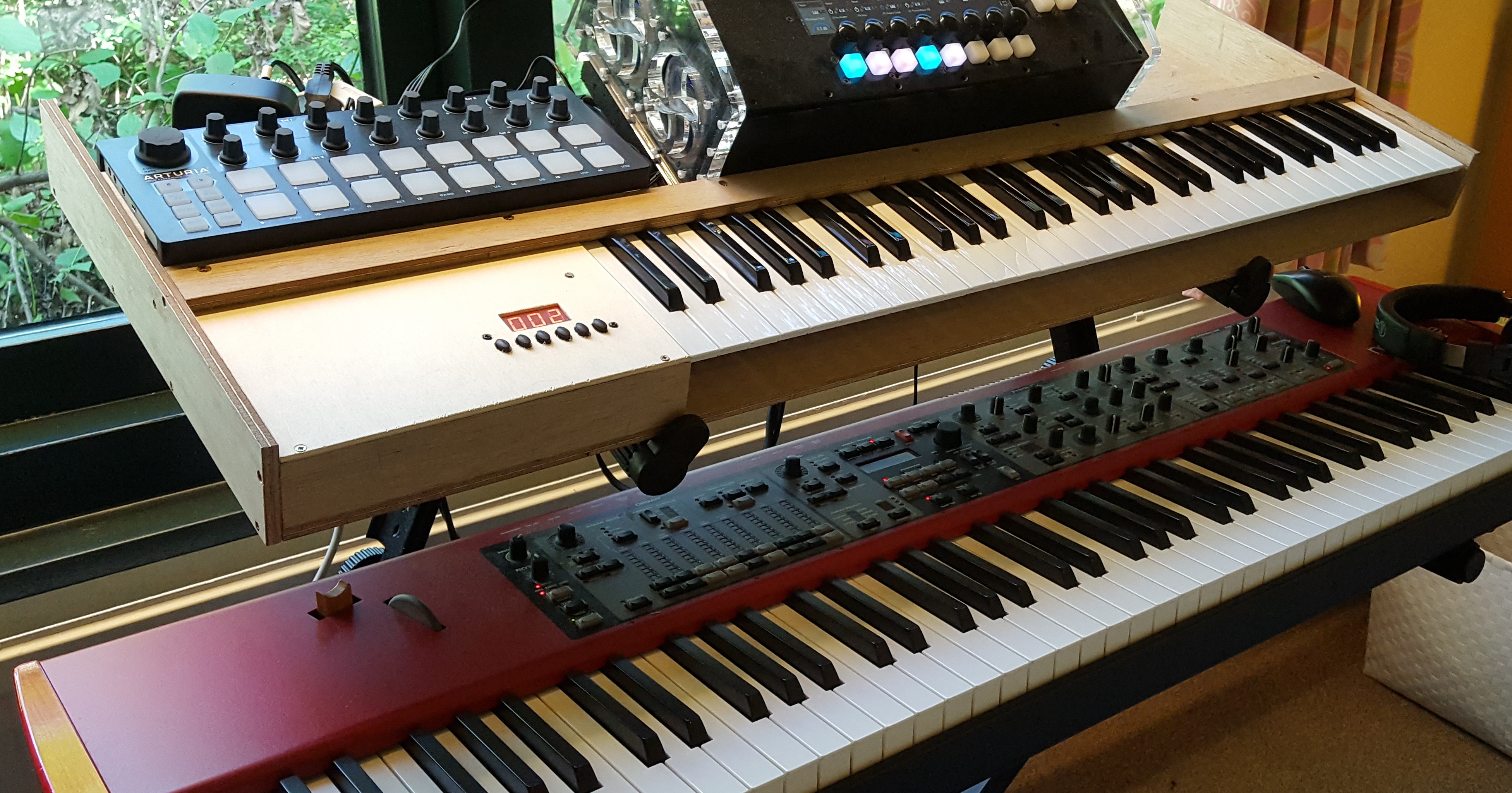 Also, I wanted to know how the midi interface works before I put it in my final design. The interface has a few elliptical knobs that are used to select the midi channel, velocity and other settings. I dremelled out the elliptical holes in a 3mm sheet of triplex. In my final design I'm not going to make the LED display and buttons available on the outside. The board must be configured once correctly, and is then placed somewhere on the inside. It comes with a 12V 600mA adapter which I am not going to use. I will power the board with the 12V that comes from the ATX computer power supply.
I have added some base paint and a few layers of black spray paint to make it look a bit better on stage. While the final VSTiBoard is still in development, this is acceptable as a temporary solution for me right now.